Shorehead Guesthouse
Shorehead Guesthouse was finalist in the 2016 Visit Scotland Thistle Awards.
Shorehead Guesthouse offers Boutique Luxury Accomodation uniquely designed by Award Winning local Interior's company Jane's Interiors.
The accommodation is based at the very start of the pathway to Dunnottar Castle which is only a 1.5mile walk enjoy the lovely views from the clifftop overlooking the bay and head to Stonehaven War Memorial for a stunning overlook of Dunnottar Castle.
Shorehead Guesthouse is situated in the middle of Stonehaven Harbour where there is free parking and many pubs and restaurants within a short walk.
Stonehaven is a small quaint town and within short distance of Royal Deeside with it's stunning scenery and castles. There are many additional places to visit in the town including Dunnottar Woodland Park, Town Square, Open Air Swimming Pool, Cowie Cemetry and Castle, Fowlsheugh Birds Sanctuary to see the Puffins. It is a great town for walking, cycling, fishing and golf.
At Shorehead Guesthouse you can enjoy luxury bedding from The Fine Bedding Company and a comforting lounge overlooking the harbour to relax in.
Stonehaven is only 12 miles from Aberdeen which can be easily reached by bus, train or car.
If you like the simple relaxation of a stunning town with beautiful scenery and friendly people this is the place for you!
Rooms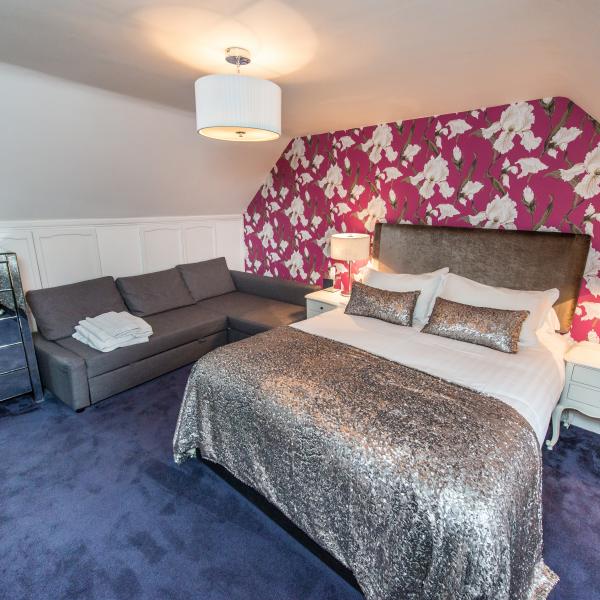 Delux Family Room/Suite
Two delux Family Rooms or Suites available. One has a king size or twin bed and bed settee. The other has a king size bed and bed settee.
Both have stunning views over Stonehaven Harbour.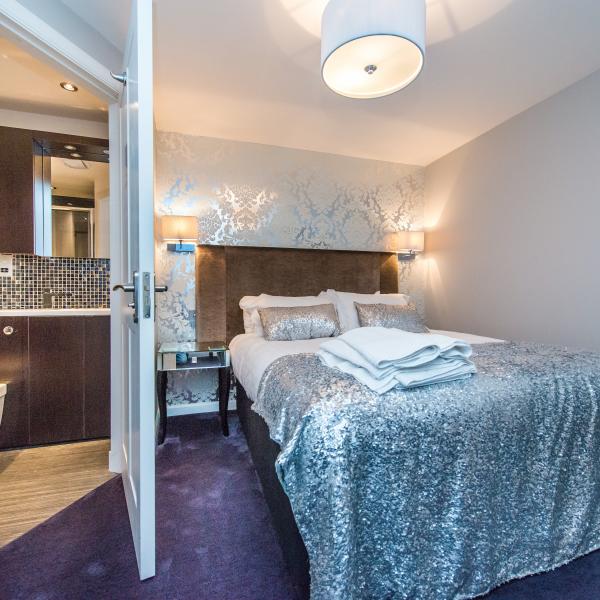 Double/Twin
Two double or twin rooms available. One is ground floor overlooking the harbour and the other is on first floor adjacent lounge.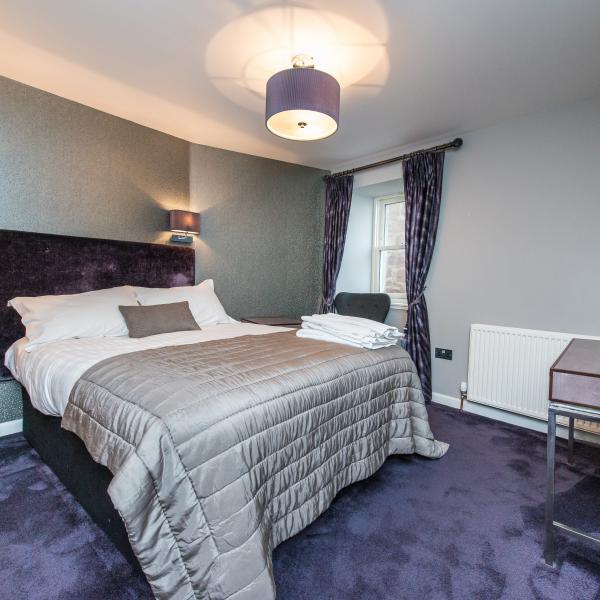 Double
Two luxury double rooms available suitable for 2 guests.