Hilton Grand Vacations Club at Craigendarroch
Hilton Grand Vacations , Braemar Road, Ballater, AB35 5XA
The Keiller Brasserie and Lounge boasts relaxed comfort and elegance with our Chef focusing on seasonally selected menus based on local produce and a blend of traditional and modern cuisine for exceptional value. The popular Keiller Brasserie and Lounge are named after the Keillers of Dundee who built the main house in 1891. They form part of the facilities for Hilton Grand Vacations Club at Craigendarroch just outside Ballater in Royal Deeside.
Savour traditional and modern cuisine, uniquely prepared with delicious seasonal ingredients in relaxed comfort and elegance, for truly exceptional value. Perfect for breakfast, lunch, dinner or afternoon tea.
Specialty Coffee, Handmade Cakes & Pastries, Lite Bites & Nibbles, Hearty Sandwiches, Steaks, Salmon & Savoury Grills, Delicious Desserts, Pancake Tuesdays, Gourmet Burger Wednesdays, Tuesday Steak Night, Craigendarroch Favourites, Sunday Lunches, Afternoon Tea.
Reservations are essential to guarantee your experience in the Keiller Brasserie.
Our facilities come highly acclaimed by our guests as offering great meals at attractive prices, in a superb environment. We hope you will have the opportunity to join us, or re-visit us again soon.
Experience a Scottish Highland retreat at Hilton Grand Vacations Club at Craigendarroch. Set in Royal Deeside, this Ballater resort is within Cairngorms National Park, just 8 miles from Balmoral Castle & 1 hour from Aberdeen Airport with 99 well-appointed self catering lodges (sleeping 4, 6 or 8), and 32 luxurious suites (sleeping 2 -4) available to rent or purchase. The resort operates extensive leisure facilities including pools, squash, tennis, sauna & steam rooms, the Keiller Brasserie and Keiller Lounge. Golf, horse riding, cycling and walking trails are all nearby. Balmoral Castle, summer home to the Royal family and the Lochnagar whisky distillery are only a 12km drive away.
For hundreds of years Royal Deeside has been one of Scotland's best kept secrets, and for generations it has been the favourite retreat of the Royal Family. Centuries of tradition and heritage are brought to life in this beautiful area, with its quiet charms and relaxing pace of life, which capture the essence of a true Highland holiday experience. Immerse yourself in the natural beauty and excitement of the Scottish Highlands during a stay at Hilton Grand Vacations Club at Craigendarroch.
Visit our website for rental offers, availability and prices. 
Rooms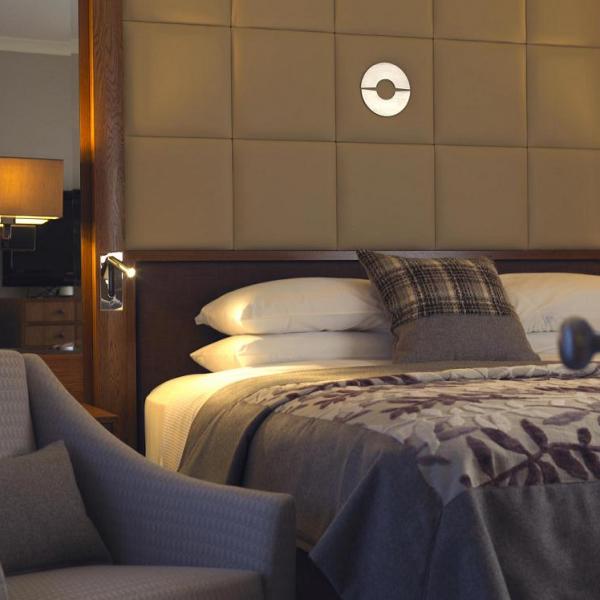 Studio Suite
The Hilton Grand Vacations Club at Craigendarroch Suites offers thirty-two, studio, one and two bedroom apartments designed to offer their guests the ultimate in relaxed, sophisticated living, in a contemporary setting in the converted Craigendarroch House, originally built by the Keiller family in 1891. The luxury suites operate as part of the Hilton Grand Vacations Club where ownership in the suites extends holiday and short break opportunities to its members across the globe, with stays at our resorts and hotels worldwide. In our partnership wtih RCI, we also offer additional locations across five continents, with many options in Europe.

The key features of the Suites include:

Studio apartments to sleep 2
One bed apartments to sleep 2+2
Two bed apartments to sleep 4 + 2
150cm & 180cm Master Beds
Lounge areas
Light meal preparation facilities inc, Dining table, Full fridge, Microwave, Toaster, Kettle
Complimentary internet access & latest television and sound technology.
Private access to exclusive members lounge for Suite Owners only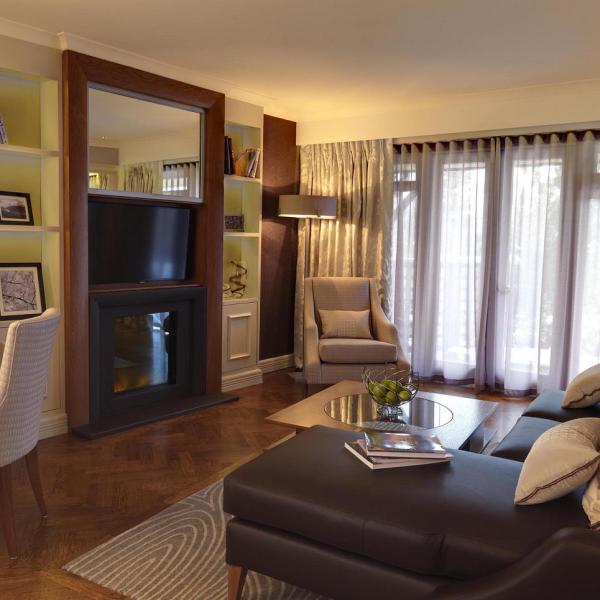 One Bedroom Suite
The Hilton Grand Vacations Club at Craigendarroch Suites offers thirty-two, studio, one and two bedroom apartments designed to offer their guests the ultimate in relaxed, sophisticated living, in a contemporary setting in the converted Craigendarroch House, originally built by the Keiller family in 1891. The luxury suites operate as part of the Hilton Grand Vacations Club where ownership in the suites extends holiday and short break opportunities to its members across the globe, with stays at our resorts and hotels worldwide. In our partnership wtih RCI, we also offer additional locations across five continents, with many options in Europe.

The key features of the Suites include:

Studio apartments to sleep 2
One bed apartments to sleep 2+2
Two bed apartments to sleep 4 + 2
150cm & 180cm Master Beds
Lounge areas
Light meal preparation facilities inc, Dining table, Full fridge, Microwave, Toaster, Kettle
Complimentary internet access & latest television and sound technology.
Private access to exclusive members lounge for Suite Owners only
Type 1 Bed Room Apartment