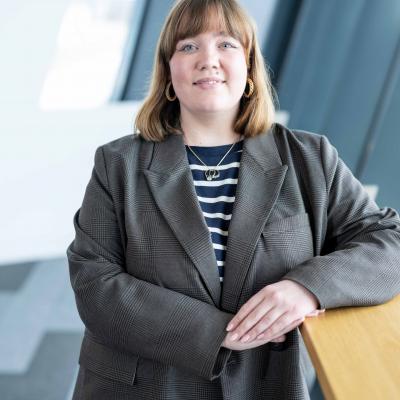 Places in Aberdeenshire off the beaten path
26 May 2023
If you're a traveller, looking to slow down, breathe and discover tranquillity then Aberdeenshire might be your dream come true. From dramatic, rugged coastline, stunning landscapes and captivating historical sites, every inch of the region has treasures to explore. 
Let's delve into a few! 
Aberdeenshire has no shortage of historical castles and ruins, and Findlater Castle does not disappoint. This coastal fortification, or what remains, is perched on a small peninsula with a 50ft drop to the sea below, making for a jaw-dropping visit.  
Due to its dangerous location, visitors are urged to take care – keep to the path and stay away from cliff edges. Additionally, do not climb on the castle's structure. No unnecessary risk should be taken. 
Found throughout Britain and Ireland, in various unusual forms, Scotland holds international recognition for these prehistoric monuments, with around 10% being found in Aberdeenshire! Erected between c.2700 - 2000 BC, you may be more familiar with stone circles such as Stonehenge in Wilshire and Callanish on the Isle of Lewis, but Aberdeenshire is home to Recumbent Stone Circles; a contribution to the traditions that is unique to the region.  
With much speculation as to why these circles were erected, some theories discuss being used to record the seasons or the passage of the sun and moon. Whatever their alluring purpose, it is not concrete in history, yet it has fascinated people for generations.  
With a vast array to visit in Aberdeenshire well worth a visit, we have listed a few:  
Located between Strathberg Bay to the north and Rattray Beach to the south, Rattray Head is recognised as a secluded treasure on the coast of Aberdeenshire. It stands as a timeless construction and is a listed building of architectural and historical interest. For those seeking solitude, the lighthouse's remote location provides a sanctuary away from the hustle and bustle of modern life. Perfect for a wild dip! 
Please be responsible when swimming and take care.  
Named after Colonel John Farquharson, this short but deep gorge, found in Glen Ey, was reputedly used as a hiding place during the first Jacobite Rebellion of 1715. The journey to, and the surrounding area of the Colonel's Bed creates a serene venture for any visitor, masked with stunning woodland and fantastic viewpoints. 
For the more adventurous and experienced walkers, scrambling opportunities are available around the gorge itself, but extreme care is needed.  
The North-east of Scotland offers a chance to escape the crowds and immerse yourself in the natural beauty and rich history. So, the next time you're looking for a short break destination or day trip, why not venture off the beaten path and embark on a journey of discovery to Aberdeenshire? 
When exploring any of the beautiful places in the great outdoors please be responsible and refer to the Outdoor Access Code. 
Feeling inspired to plan a trip? Make sure to head to our website. Click Here. 
Or for more recommendations on places to visit why not visit our social channels? Don't forget to share your own experiences too and hashtag #VisitABDN or #BeautifulABDN for a chance to be featured! 
Keep in touch via VisitAberdeenshire's other channels: