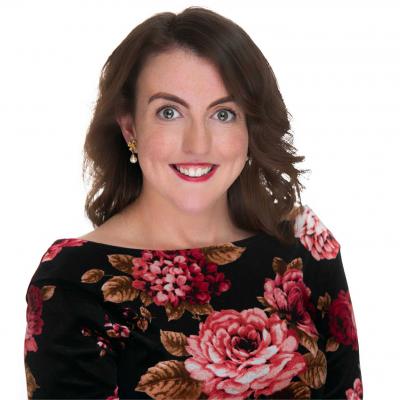 Great for the grid: The most Instagrammable places in Aberdeen and Aberdeenshire
16 August 2019
If you didn't post a photo on Instagram did you even go? In North-east Scotland there's more than the fair share of jaw-dropping scenery and photo inspiration. If you are planning a trip to Aberdeen and Aberdeenshire and looking to make your friends jealous then these 12 Instagram favourites are sure to have the likes pouring in:
1. In the 'Granite City'
Now here's a city that looks and feels quite different. With edgy and inspiring street art decorating the city centre and imposing granite architecture you're sure to find something to satisfy the 'gram.
https://www.instagram.com/p/Bs277hqluy8/ 
A short walk from the city centre you'll find an entirely different side of Aberdeen. Old Aberdeen and Footdee are two idyllic spots where time seems to have stood beautifully still. In Old Aberdeen you'll be enchanted by the magical vibe surrounding the University of Aberdeen and fairytale-like Powis Gate. Footdee, known locally as Fittie, is a quaint fishing village dotted with colourful outhouses and doors.
*Please be mindful and respectful that both of these locations are residential areas.
https://www.instagram.com/p/Bujmxe-H0Ug/
https://www.instagram.com/p/BxPW_HyBguh/
2. Visit a fairy-tale castle
Aberdeenshire is home to a wealth of famous castles, including Dunnottar Castle (one of the most iconic attractions in Scotland let alone Aberdeenshire). Make the most of your time in Scotland's castle country as you embark on the Aberdeenshire castle trail which also includes pretty in pink, Craigievar Castle and the Royal's summer holiday home, Balmoral Castle. These castles are no stranger to dominating the Instagram game.
https://www.instagram.com/p/Bzc_MqEBPIZ/
https://www.instagram.com/p/BXksCY_D_a2/
3. Take a hike
This one will take a little more legwork and it's worth it for breath-taking views. There are over 30 Munros and Corbetts in Aberdeenshire alone so grab your hiking boots and head out into the great outdoors.
*Please bear in mind that conquering Munros requires a certain degree of fitness. If you are new to the hillwalking scene join a trek with Hillgoers, the highly qualified mountain leaders. 
https://www.instagram.com/p/Bzz8sRzjCjR/
4. Reconnect with nature
Enter a world of tranquillity with a visit to one of North-east Scotland's impressive lochs. Try a walk around Loch Muick, Loch Callater and Loch Kinnord. If you are interested in nature and wildlife don't miss a trip to RSPB Loch of Strathbeg.
https://www.instagram.com/p/B0L7PuCA6Nc/
5. In search of local wildlife
Speaking of nature and wildlife, this next photo-opt requires a lot of patience and a bit of luck. Seek out puffins perching on craggy cliff-tops, seals chilling on the beach, red deer roaming in the grand countryside and even dolphins leaping in the city's harbour. Check out this blog on the best places to spot these animals in North-east Scotland here.
https://www.instagram.com/p/B0EMMvlnF7e/
6. Hit the beach
You might not immediately think of beaches when you're planning your trip to Scotland but the North-east has some of the most picturesque, untouched beaches in the world. Check out this blog on nine seaside spots you've got to visit here.
https://www.instagram.com/p/Bz5DjTTgFHK/
7. Colourful coastal villages
It's almost as if they emerge from the sea - on the Aberdeenshire coastline don't miss a visit to picture perfect fishing villages. Inland you'll find towns and villages set against rugged mountains and ancient woodlands. Five of Aberdeenshire's towns and villages were even nominated as the most beautiful in Scotland, find out more here.
https://www.instagram.com/p/BbQzf87A4Rx/
8. On impressive fairways
Scotland is the birthplace of golf and Aberdeen and Aberdeenshire are home to some of the world's oldest and most challenging golf courses. In North-east Scotland there are over 55 golf courses for you to choose between, so you best get practising on your golf pose – Erik Anders Lang has mastered his.
https://www.instagram.com/p/BoH-OV2gBlP/
9. Get your adrenaline fix
If you're an adrenaline junkie, look no further than an outdoor adventure trip in Aberdeenshire. Choose from paddleboarding, mountain biking, axe throwing, coastal rowing, skiing, dog sledding, surfing… the list goes on!
https://www.instagram.com/p/BqNhFhYgo6k/
10. Meet a Scottish icon
Does it get much cuter than baby highland cows? Posting a shot of a highland cow is sure to get the likes pouring in. Check out Aberdeenshire Highland Beef or Aikenshill Highlands for a chance to get up close and personal. For added oomph post on Tuesday with the hashtag #Coosday.
https://www.instagram.com/p/BzQgzy4HoQK/ 
11. Top notch restaurants
Edible art. In this day in age you can't start your meal without a quick snap of your envious plate envy. #food is one of the 25 most popular Instagram hashtags so if you have the restraint, snap a couple of pictures before you dig in.
https://www.instagram.com/p/Bq7ljP1A3Mp/
12. One of a kind accommodation
Fancy a stay in a colourful upcycled bothy? A cottage on a private island? Or even the home of a famous Scot? At the end of a busy day in Aberdeen and Aberdeenshire put your feet up in quirky accommodation. Check out this blog on 10 quirky places to stay.
https://www.instagram.com/p/BvCqq0UAiD9/
For more information on where to visit in Aberdeen and Aberdeenshire click here.