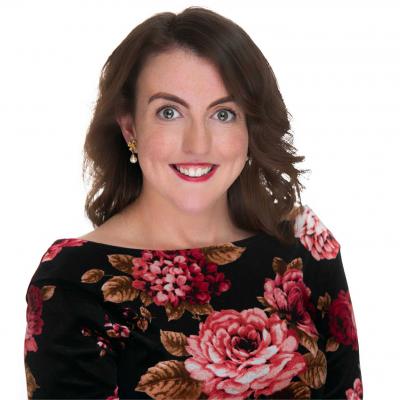 9 beautiful seaside spots to visit in Aberdeen and Aberdeenshire
30 July 2019
Nothing screams summer quite like a trip to the beach and thanks to this beautiful weather there is no excuse not to throw on your shorts, grab your boogie board and towel and slap on some sun cream for a day at the seaside. Here are just nine beautiful beaches that you've got to visit in Aberdeen and Aberdeenshire:
1. Aberdeen Beach
In the heart of the 'Granite City', you might be surprised to find golden sand as far as the eye can see at Aberdeen Beach (in fact, the beach is one mile long!). The art-deco inspired esplanade runs from Footdee (pronounced locally as Fittie), an idyllic fishing village with buckets of charm to Donmouth Nature Reserve. Keep your eyes on the sea as you might even spot dolphins.
https://www.instagram.com/p/BzYjUwJjHGM/
2. Balmedie Country Park
14 miles of golden sand, towering dunes and picturesque burns cascading to join the North Sea. When it comes to epic sunrises Balmedie Beach is hard to beat and don't miss a chance to go dune surfing here - it is unparalleled.
https://www.instagram.com/p/Bz5DjTTgFHK/
3. Collieston Beach
Sheltered from the wind, Collieston Beach is nestled in a natural harbour in an inlet in the coastline. An inlet in the Aberdeenshire coastline forms a natural harbour, crucial for the development to become a fishing village. The location and breakwaters help shelter the beach from the wilder weather. Cool off with an ice cream at Smugglers Cone as you paddle your feet in the water.
https://www.instagram.com/p/BxXz9bbH4Re/
4. Cruden Bay Beach
A sweeping expanse of pink sands, Cruden Bay Beach is perfect for taking a wee dip and cooling off. As a matter of fact the entire bay is a designated bathing water area with an electric sign displaying real time bathing water predictions during the summer months. 
https://www.instagram.com/p/B0bCvjijLVP/
5. Cullen Beach
At the North-west tip of Aberdeenshire, Cullen Beach is certainly worth a visit. At one end of the beach you can explore the craggy rocks and the other you can stroll along luscious sand and enjoy the swimming areas. Afterwards heat up with a plate of Cullen Skink in the place it was born.
https://www.instagram.com/p/B0b0f-CC_NZ/
https://www.instagram.com/p/B0KM8q2JCDZ/
6. Forvie Sands and Newburgh Beach
As well as being a stop for thousands of migratory birds, Forvie Sands National Nature Reserve is home to a colony of close to 2,000 seals. In an attempt to avoid startling the seals and causing disruption it is recommended that visitors view the mammals from the South side of the estuary at Newburgh Beach.
https://www.instagram.com/p/BzfjPNWirNA/
7. New Aberdour Beach
New Aberdour Beach is a quiet spot, perfect for contemplating life. The beach was used as a filming location for the 2016 remake of Whisky Galore! This is where the islanders hid the whisky in a cave to shield it from Waggett.
https://www.instagram.com/p/BzIoMU_l_Eo/
8. Rattray Head Beach
Scale sand dunes up to 100ft high at Rattray Head Beach. The most famous aspect of Rattray Head Beach is the lighthouse just offshore. The beach can be reached via the nearby car park or for those wishing to extend their beach day a picturesque walk from St Combs is a refreshing walk. It's a 6 mile walk each way.
https://www.instagram.com/p/Bw0IMFpHe6t/
9. St Cyrus Beach
St Cyrus National Nature Reserve is a paradise for birdwatchers and beach babes alike. Thanks to its towering volcanic cliffs, copious colourful displays of wildflowers it is one of the richest and most diverse nature reserves in the UK. As you walk along the seaside don't be surprised to see dolphins and whales in the glistening water. 
https://www.instagram.com/p/BydGAPYl2oU/
For more information about our 165 miles of coastline click here.