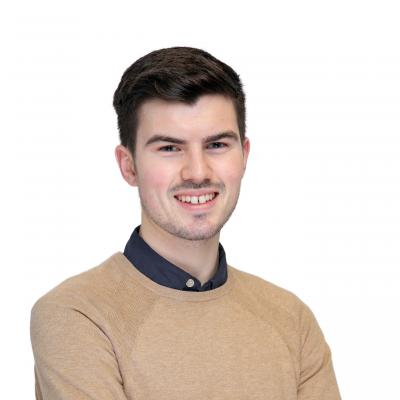 Nature spotting in Aberdeen and Aberdeenshire
14 June 2019
Our 165 miles of stunning coastline, ancient fishing harbours and the rolling hills of purple clad countryside provide not only stunning backdrops but the perfect opportunity to discover nature.
See puffins perching on craggy cliff-tops, seals chilling out on the beach bay, red deer roaming majestic countryside and even get up close to an eagle – can you believe that you can spot all of them in Aberdeen and Aberdeenshire?
No words can describe the beauty of the wildlife to be discovered here in North-east Scotland, so here's some stunning images that do all the talking for us:
Poised puffins
Just 27 miles north of Aberdeen at the dramatic cliff face of the Bullers of Buchan, you'll spot some picture-perfect puffins who look like they're getting ready for their close-up.
https://www.instagram.com/p/Bx6yAPCD-JK/

See leaping dolphins
Torry Battery is where you'll catch a glimpse of the world's largest bottle nose dolphins leaping at the harbour mouth. You can also spot them at Aberdeen's ancient fishing village, Footdee.
https://www.instagram.com/p/BxjNTYEninY/

Roe deer in ancient woodland
Located on the western edge of Aberdeen, the ancient woodlands of the Den of Maidencraig Local Nature Reserve provide a great opportunity for spotting roe deer and bird watching within its peaceful surroundings.
https://www.instagram.com/p/BkUepS4lITU/

Seal-spotting
Newburgh Beach is fantastic for a relaxing beach walk, so relaxing in fact that you'll see seals chilling on the beach front. You'll spot seals bobbing up out of the water as they come closer to get a better look at you.
https://www.instagram.com/p/BxMx4-1DZr_/

Hold a mighty eagle
It's said that you can spot a golden eagle soaring high in the sky when you visit Cambus O' May, however if you want a guaranteed sighting, the Huntly Falconry Centre is where you can offer your arm to a resident eagle.
https://www.instagram.com/p/3CAW1BKd77/

Red deer on loch banks
The banks of Loch Muick is a common location to see red deer taking a drink from the loch side and roaming their natural habitat. Here you'll also find the Glas-allt Shield, the hunting lodge built for Queen Victoria in 1868.
https://www.instagram.com/p/BygITOzjc3E/

https://www.instagram.com/p/Bx2QJ4Jlgev/

Razor bills at Troup Head
Razor bills are typically the most common inhabitant of Troup Head but porpoises, minke whales and dolphins have also been known to roam the waters nearby the cliffs. Throughout spring, the thousands of butterflies and wild floras create a vibrant showcase on the grasslands.
https://www.instagram.com/p/ByIJ1dngU9O/

Elegant swans on castle grounds
Nature can even be spotted when your touring our castles. On the grounds of Fyvie Castle, you can see swans and ducklings elegantly glide along the lake just a short walk from the 800-year-old fortress.
https://www.instagram.com/p/BxQWw8xnS_z/

King of the ducks
When exploring Forvie National Nature Reserve you may be lucky enough to see the colourful (and also peculiar looking) King Eider ducks roaming the undulating sand dunes or taking a paddle in the water.
https://www.instagram.com/p/Bij8xf6FR_H/

Spoonbills catching a spot of lunch
Loch of Strathbeg Nature Reserve is a dream location for avid bird watchers with numerous watching hides. It's also a great escape for families with stunning beach walks and the opportunity for pond dipping too.
https://www.instagram.com/p/BwhzTRyl03j/

Discover where you can see more wildlife in Aberdeen and Aberdeenshire by visiting our nature and wildlife page.