Buchan Hotel
The Buchan Hotel restaurant has a bright and airy atmosphere where you can enjoy a varied selection of menu featuring a combination of continental dishes and traditional Scottish fayre.
With menus offering something to suit everyone, including a selection of vegetarian dishes, lighter and healthier options and a variety of daily specials.
All dishes are prepared to order, allowing customers to specify any preferences. There is an excellent carvery available every Sunday. Food is served all day – breakfasts, lunches, high teas, evening meals, morning coffees and afternoon teas. The restaurant is open for private dining throughout the year.
Unwind in the conservatory or lounge with a morning coffee and watch the world go by. Or if you're in the mood for something a little stronger treat yourself to one of 30 different gins stocked at the bar.
There are 25 beautifully appointed en-suite bedrooms, each with  free Wi-Fi, tea making facilities and television. All rooms are non-smoking, and many of them have views of the River Ythan and the surrounding countryside.
The Buchan Hotel has several accessible rooms; please call to discuss your requirements directly with the hotel.
Also within easy reach are some fabulous golf courses, including the famous Royal Aberdeen, Cruden Bay, Meldrum House, Newburgh, Ellon's own MacDonald Golf Club and Trump International championship course. A short drive takes you to the Forvie Nature Reserve at Collieston and historic places such as Haddo House and Pitmedden Garden. The hotel is perfectly placed to take advantage of the North East's famous Castle and Whisky Trails and Brewdog HQ in Ellon.
Rooms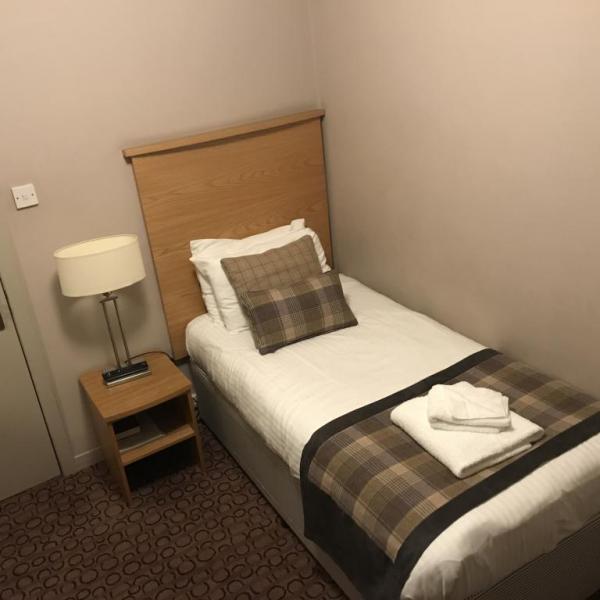 Single room-Standard-Ensuite with Shower
All Single rooms are en-suites have a comfortable single bed, flat screen tv and tea and coffee making facilities.
Sleeps up to | 1 person

Facilities
Shower only
Colour television
Desk
Desk with lamp
Ironing facilities
Free WiFi Internet
Hairdryer
Non-smoking
Freeview TV
Tea and coffee making facilities
WiFi Internet
Double room-Standard-Ensuite with Shower
All double en-suites have a comfortable double bed, flat-screen tv and tea and coffee making facilities.
Sleeps up to | 2 persons
Facilities
Shower only
Colour television
Desk
Desk with lamp
Ironing facilities
Free WiFi Internet
Hairdryer
Non-smoking
Freeview TV
Tea and coffee making facilities
WiFi Internet
Twin room-Standard-Ensuite
All Twin rooms are en-suites have two comfortable single beds, flat screen tv and tea and coffee making facilities.

Sleeps up to | two persons
Facilities
Shower only
Colour television
Desk
Desk with lamp
Ironing facilities
Free WiFi Internet
Hairdryer
Non-smoking
Freeview TV
Tea and coffee making facilities
WiFi Internet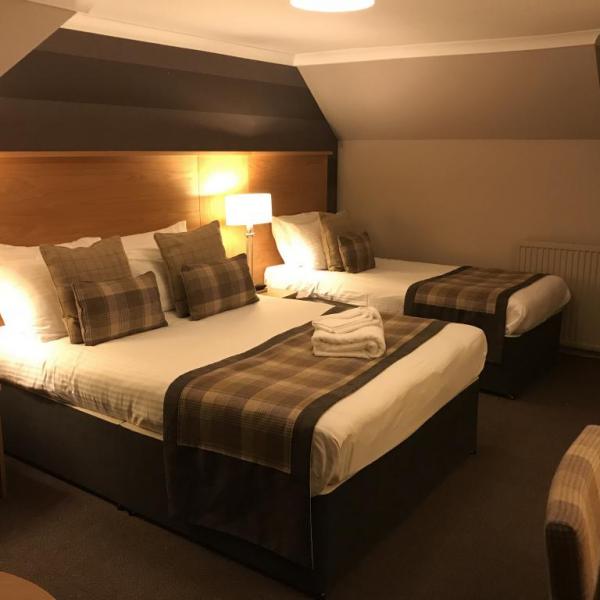 Family room-Standard-Ensuite with Shower-River view
Our family room has 1 comfortable double bed and one comfortable single bed, flat-screen TV and tea and coffee making facilities.
Sleeps up to | 3 persons
Facilities
Shower only
Colour television
Desk
Desk with lamp
Ironing facilities
Family/oversized room
Free WiFi Internet
Hairdryer
Non-smoking
Freeview TV
Tea and coffee making facilities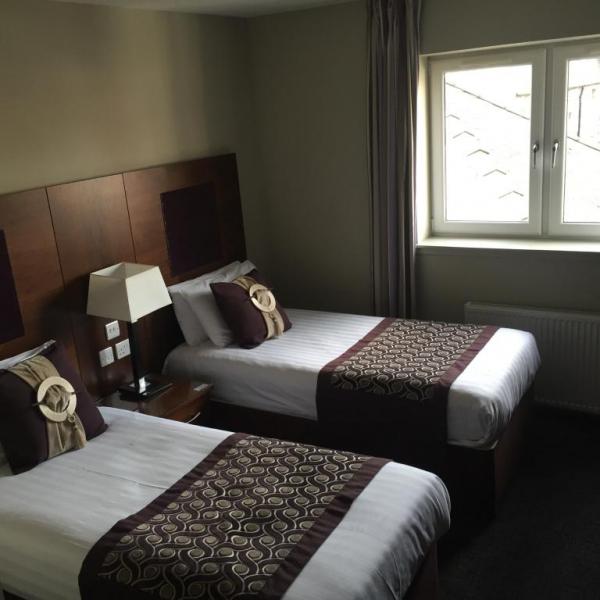 Twin room-Executive-Ensuite with Shower
All Executive Twin Rooms have two comfortable single beds, flat-screen TV and tea and coffee making facilities. The modern en-suites have large walk-in showers.
Sleeps up to | two persons

Facilities
Shower only
Colour television
Desk
Desk with lamp
Ironing facilities
Free WiFi Internet
Hairdryer
Non-smoking
Freeview TV
Tea and coffee making facilities
WiFi Internet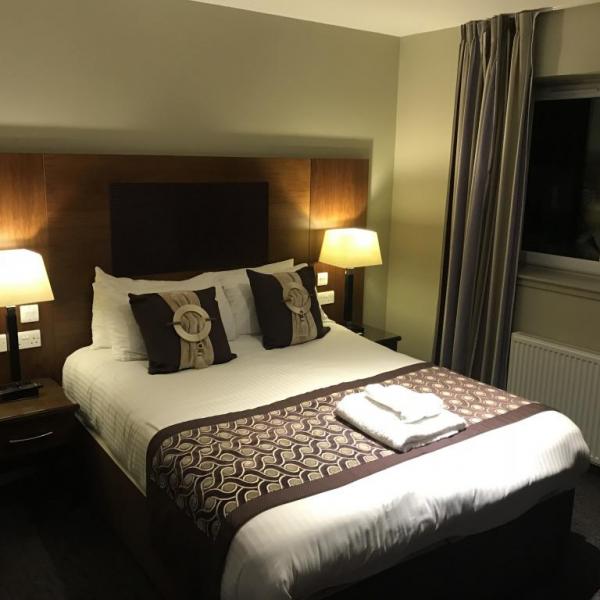 Double room-Executive-Ensuite with Shower
All Executive Double rooms are en-suites have comfortable double beds, flat-screen TV and tea and coffee making facilities. The modern en-suites have large walk-in showers.

Sleeps up to | 2 persons

Facilities
Shower only
Colour television
Desk
Desk with lamp
Ironing facilities
Free WiFi Internet
Hairdryer
Non-smoking
Freeview TV
Tea and coffee making facilities
WiFi Internet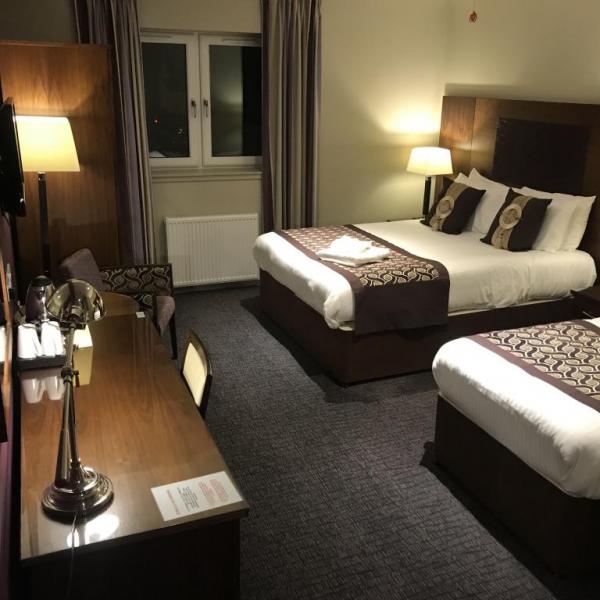 Family room-Executive-Ensuite
Our Family Executive room has a comfortable double and comfortable single bed, flat-screen TV and tea and coffee making facilities. the modern en-suite has both a bath and overhead shower within the bath.

Sleeps up to | 3 persons

Facilities
Colour television
Desk
Desk with lamp
Ironing facilities
Family/oversized room
Free WiFi Internet
Hairdryer
Non-smoking
Freeview TV
Tea and coffee making facilities
WiFi Internet