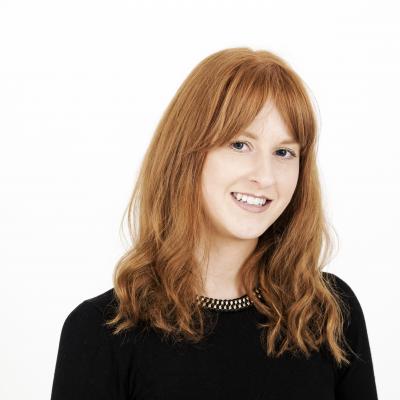 Three fishing villages you've got to visit in 2018
23 March 2018
For me there's nothing better than a weekend feeling that fresh chill straight off the North Sea as the waves crash and you're enclosed by great dunes. But the Banffshire Coast in Aberdeenshire isn't just a place of wide sandy expanses but also a place for discovering quaint fishing villages. Venture all the way along this coast as you might just happen to stumble across some of the most beautifully preserved fishing villages you have seen.
Having visited them all, it's hard to narrow it down but I'm now sharing with you my top three must-visit coastal villages in 2018:
1. Gardenstown
Voted number 11 in the Rough Guides 'Britain's Best 30 Seaside Towns', you'll want to stop off here when you start your coastal adventure. This village looks quite unique as its houses are built vertically to the sea's edge; that means that those at the top have an impressive panoramic view of the stunning bay below.
Top tip – take the linking coastal along to neighbouring, and equally as beautiful, village of Crovie – you might even spot a dolphin along the way!
In contrast to the quiet calm of the village, you'll also find the ruin of St John's Kirk, which has a very grizzly past. Once the scene of a ferocious and bloody battle, the skulls of defeated Norsemen were displayed in an opening in the wall east of the pulpit of the church following defeat of the Danes at nearby Bloodymires Farm!
2. Crovie
Continue your adventure east as you'll find another enchanting village. Take a step back in time and get away from city life as in Crovie (pronounced Crivie by locals) you will have no phone signal, there's not even a shop and most incredible of all, there are no roads! Sandwiched between cliffs and the waters edge, this village is known to be one of the best-preserved fishing villages in Europe.
If getting away from every day life sounds just as appealing to you as it does to me, you'll find holiday homes and self-catering accommodation here too.
When you get home and tell your friends all about your trip, you'll want to say you've been here – trust me.
3. Pennan
Arguably the most famous fishing village in Aberdeenshire is Pennan and it never seems to be far from the limelight. But it's not famous for its centuries old harbour as you might first expect, yet instead for its red telephone box!
This famous 'Listed Building' telephone box catapulted Pennan to fame when it starred as a backdrop in the blockbuster film, Local Hero. When you visit Pennan, make sure you make a call from here (just because!). More recent film Whisky Galore was also filmed here.
The quirky little village is made up of just one row of colourful houses built gable-end to the sea and is just as stunning no matter what time of year you visit.
For more information about coastal villages and harbours in Aberdeenshire just head to https://www.visitabdn.com/plan-your-trip/towns-villages/. I look forward to seeing all of your coastal adventure stories very soon when you use #beautifulABDN in your social media posts.