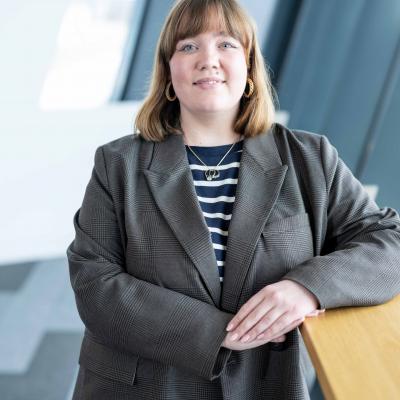 Experience the great outdoors in Aberdeen and Aberdeenshire
19 July 2023
With the smell of summer in the air, it's time to take advantage of the longer, warmer days and what better places to do so than the remarkable landscapes of Aberdeen and Aberdeenshire.
With so much beauty around it's hard to narrow it down, but we've curated a list of some of our favourite places to soak up those golden summer hues and witness pure tranquillity. Perfect for a family adventure or solo escape, morning, day or evening!
Union Terrace Gardens
Union Terrace Gardens has been at the heart of the city since the Victorian times and with its recent renovation providing enhanced accessibility, beautiful green space and unique architecture, it creates a welcoming environment for all. Why not grab yourself a refreshing drink and snack at one of the many local cafes such as Common Sense and watch the day go by?
Balmoral Cairns
What better time to experience the Balmoral Cairns walk than a summer's evening? With 11 to visit, including the majestic Prince Albert Cairn featured below and panoramic views of the stunning Cairngorms National Park, watching the sunset with the sounds of wildlife around you makes for a beautiful end to your day. 
 Image Credit: instagram.com/neilurquhart_/
Seaton Park
A hidden gem in our beloved city, there's a reason it was voted Scotland's favourite park. Seaton park is truly a flower lover's dream from its vibrant formal foliage to its enchanting secret gardens. Take a wander down the River Don where you will find one of the city's most beautiful walking trails. If you're lucky you might be greeted by some unique wildlife, our delightful seals are known to venture.
Why not take a picnic and bask in the beauty around? 
Dunnottar Castle
It's hard to beat the dramatic fortress of Dunnottar Castle with its evocative cliff-tops and coastline. Known as a photographer's paradise and the inspiration for many notable films such as Disney's Brave; it's definitely worth the trip to witness the jaw-dropping beauty. 
Image Credit: instagram.com/bgs___photography/ 
Aberdeen Beach
If there was ever a reason to get out of bed in the morning Aberdeen Beach's golden sands and crystal water lit up each morning by alluring skies would be it. Only a short distance from the city centre, it's the ideal location for anyone looking to escape the hustle and bustle and feel at ease. If you're feeling adventurous, why not take a wild dip?
Image Credit: instagram.com/abzguy/
Fitting all the wonders of Aberdeen and Aberdeenshire into one blog is simply not doable, however, you can find everything you need to plan a memorable break here.
 Get inspired for your adventures in the North-east via VisitAberdeenshire's other channels: