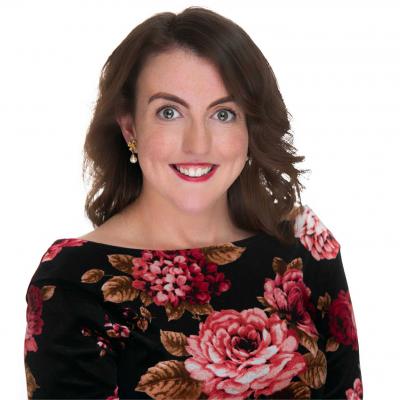 Christmas dinner in #winterABDN!
11 December 2017
I don't know about you but for me Christmas time is about spending time with friends & family, Christmas shopping for the perfect gifts and Christmas dinner. Christmas dinner is arguably the best meal we have in our house - it's such a pity it only seems appropriate once a year! But I suppose it is a lot of work for just a midweek meal ... It takes a lot of time and effort to make this special meal for your loved ones and afterwards a lot of elbow-grease to clean up. So why not treat yourself to a Christmas dinner that you don't have to do the dishes?
Sadly Rowie the Elf will be away home to the North Pole with Santa for Christmas dinner but he tracked down some of his favourite places to get Christmas Dinner in Aberdeen this winter before he goes.
1. Atholl Hotel
The Atholl Hotel in the west end of Aberdeen is renowned for its excellent traditional cuisine and terrific service. The Atholl Hotel use fresh local products where possible and provide an extensive menu with something for everyone - with delicious vegetarian options and traditional dishes alike. Prices range from £23.00 - £30.00 per person depending on how many courses and whether you would like a private room. All options include a cup of freshly ground coffee to finish your meal. To view the Atholl Hotel Christmas menu click here.
Nestled in the rolling hills of Royal Deeside, Douneside House provides a memorable culinary experience with menus to suit all occasions. The hotel's Christmas menu is no exception, featuring mouth-watering dishes such as 'Supreme of Bronze Turkey' or a 'Caramelised Pear and Candied Walnut Salad'. The festive 3 course menu including coffee and petit fours costs £45 per person and have special rates for guests staying overnight. To view the Douneside House festive menu click here.
Situated in the heart of Aberdeen city centre, Fusion Bar + Bistro is a stylish yet comfortable environment. Their desserts, aptly renamed Seductions, are true to their name with an incredible mint chocolate-chip cheesecake.    Prices start at £27.95 for 2 courses and 3 courses costs £32.95. To view the Fusion Bar + Bistro festive menu click here.
4. Ma Cameron's
MaCameron's is a popular city-centre pub which has a cosy, friendly and inviting atmosphere. Their Christmas menu ranges from traditional Christmas dinner - not forgetting all the trimmings – to a festive burger or perhaps you'd prefer a Salmon Risotto? The festive fayre menu includes your choice of 3 courses for £18.99 until Christmas Eve. You can even enjoy a complimentary coffee and mince pie after your meal. To view Ma Cameron's Christmas menu click here.
5. Saplinbrae Hotel and Lodges
Built in 1756, the Saplinbrae Hotel is located north of Aberdeen in Mintlaw. The hotel dining room menu features traditional foods with contemporary twists. Using local produce from Buchan, Fraerburgh, Foveran to name just a few. Saplinbrae Hotel has a varied menu with at least 5 options for each course which are all individually priced. With beautiful walks around the Pitfour Estate on your doorstep and Aden County Park nearby, you can enjoy a tranquil walk once your food has settled. To view Saplinbrae Hotel and Lodges Christmas menu click here.
This is only the tip of the Christmas pudding (see what I did there?). Check out our Eat and Drink section for lots of more choices on where to get a Christmas dinner in #beautifulABDN.