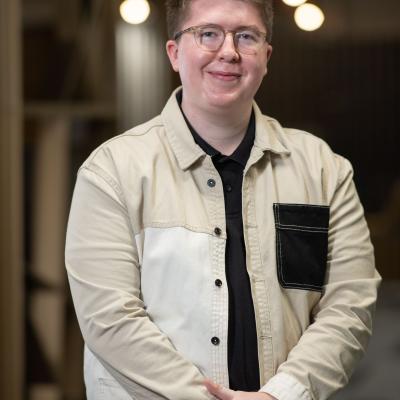 Celebrating Burns Night in North-east Scotland
17 January 2023
A special day of the year celebrated throughout Scotland, Burns Night takes place on 25 January – this is the anniversary of the poet Robert Burns' birth, one of the most famous Scots in history.
Burns Night calls for a grand celebration that includes poetry, haggis, whisky, and time spent with loved ones. Before tucking into a delicious Burns Supper, the prayer known as The Selkirk Grace is spoken:
'Some hae meat and canna eat, And some wad eat that want it; But we hae meat, and we can eat, Sae let the Lord be thankit.'
Afterwards, the starter is served followed by the haggis being piped in where the host then performs the famous Burns Night poem titled Address to a Haggis. Once toasting to the haggis has taken place, the main meal would be served. Click here to find out more about a typical Burns Night.
Here are some great Burns Night events for you and your friends to get involved in.
Coopers Crew: A Taste of Burns - 21 January
Head to the Mintlaw Village Hall to enjoy a light Burns Supper alongside an eclectic mix of Burns, American folk, jazz standards and traditional Scottish music from Cooper Crew, a local collective made up of seven talented musicians. Click here for more details.
Burns Night: Scottish Inspired Tapas & Wine at Olive Alexanders - 25 January
Olive Alexanders and the Aberdeen Local Wine School, found in Aberdeen's city-centre, are hosting a special evening to celebrate everything Scottish in honour of Robert Burns.
You can expect six Scottish inspired Tapas dishes paired with wines as well as a 2-hour tutored tasting in a fun and relaxed atmosphere. Click here to discover more.
Image credit: Olive Alexanders and Aberdeen Local Wine School
Burns Ceilidh Supper at Beach Ballroom – 27 to 28 January
Found by Aberdeen's beach boulevard, the Beach Ballroom was built in 1926 and is known for hosting fantastic events. They're serving up a traditional Burns Supper that includes haggis, neeps and tatties, followed by sticky toffee pudding. You can also expect entertainment from Iron Broo Ceilidh Band and Toastmaster – find out more by clicking here.
Burns Weekend Celebrations at Candacraig – 27 to 29 January
Candacraig is a luxurious, exclusive-use venue found by the eastern gateway to the Cairngorms National Park. The site dates to the 15th Century and is steeped in history, making this a fitting venue to celebrate Burns Night.
Candacraig is offering a complete weekend of celebrations that includes a sumptuous afternoon tea followed by a cocktail masterclass, a black-tie evening on Saturday 28 where you'll enjoy a traditional Burns Supper, and of course plenty of opportunity to explore this gorgeous estate.
To find out more about this unforgettable weekend, please click here.
Image credit: Candacraig
Student Burns Night Ceilidh at Hillhead Student Village - 27 January
The Hillhead Student Village in Aberdeen will be hosting their very own burns night filled with dancing as well as a three-course dinner for £6! Click here to find out more.
Burns Supper and Ceilidh at Ardoe House Hotel - 27 January
At Ardoe House Hotel, you'll be greeted by a piper on arrival before enjoying a three-course meal acquainted by a dram of whisky or a glass of prosecco. This 19th Century baronial mansion is found to the south west of Aberdeen - find out more here.
Inverurie Gospel Hall Scottish Meal - 27 January
One for the whole family to enjoy, you can expect a delicious Scottish supper along with kids crafts, Scottish themed activities, and more! Reserve your spot here.
Burns Supper at Banff Bowling Club - 28 January
If you're visiting the north-facing coast of Aberdeenshire, then pay a visit to the Banff Bowling Club for a traditional meal, dram, and ceilidh! All proceeds from tickets will go to Banff Rugby Club and Cornhill Highland Games. Find out more here.
Sláinte Mhath!
However you choose to celebrate, we hope you have a lovely Burns Night with your family and friends. If you'd like to see the full list of events happening in Aberdeen and Aberdeenshire, then please head to our What's On page.
Get inspired for your adventures in the North-east via VisitAberdeenshire's other channels: