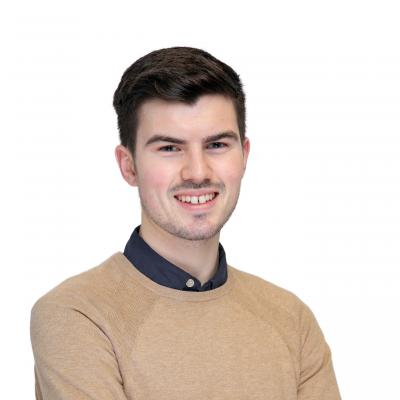 What's on in Aberdeen and Aberdeenshire this autumn
2 September 2019
The nights are getting darker, the leaves are starting to turn and the thicker jacket is edging its way out of the wardrobe, autumn must be on the approach.
It's my favourite time of year and when autumn hits in Aberdeen and Aberdeenshire, there's always a packed events calendar to get you out and about in the crisper autumnal days. Expect performances from a Grammy award-winning musician, ghost hunting in manor houses, ancient Scottish celebrations and foodie festivals… You won't be-leaf the events that are in store this season so here's my top events:
1. Nuart walking tours [throughout September 2019]

Tour a sparkling Granite city centre that takes in street art by local, national and international artists. In April the annual Nuart Aberdeen festival returned to splash colour throughout the city using the walls of Aberdeen buildings as their canvas. Explore the stories behind the installations and get to know the artists behind the pieces on free walking tours which happen throughout September.
2. Braemar Gathering [7 September 2019]
A firm place holder in the diary of the Royal Family is the Braemar Gathering; it's also one of the most famous highland games in Scotland. Hear the sound of the bagpipes from miles away as pipe bands march in unison to celebrate Scottish heritage ahead of competitions in highland dancing and events like tossing the caber.
If you can't make the games, the Braemar Highland Games Centre is open all year around to learn of its history through an exhibition and stunning painted ceiling of clansmen who competed in the Games centuries ago. Gain exclusive access to the Royal Pavilion (normally occupied by the Royal Family during the games) on Saturday 14 and Sunday 15 September from 10am to 4pm during the Doors Open festival.  
3. Lightscape: Barn -- Crathes Takeover [21 September 2019]
A truly magical evening at Crathes Castle awaits to celebrate the 25th anniversary of The Barn. Lightscape is an immersive event that will trigger all your senses. On the lawn you'll find a glowing light installation and sonic-emitting lanterns before you take a special sound and scent tour inside the castle. DJ set by DJ Dolphin Boy.
4. Techfest [24 August to 28 September 2019]

Delve into the depths of STEM (science, technology, engineering and maths) with TechFest, offering an energised programme of events, workshops and activities for all ages. Get hands on with the Slime Academy, explore space with astronomer talks and even the science behind beer brewing with Fierce Beer.
5. The Huntly Hairst [7 September 2019]

The unique harvest festival, The Huntly Hairst returns, celebrates food of North-east Scotland and the farming traditions of Aberdeenshire. Expect a bustling town centre lined with over 60 stalls featuring local food, crafts and spirits to give you a true taste of the region.
Hear cheers from spectators nearby while runners take part in the Room to Run 5k, 10k and half marathon races. There's still time to enter if you're up for the challenge. 
6. North East Open Studios (NEOS) [14 to 23 September 2019]

Award-winning artists and makers from across Aberdeen and Aberdeenshire open the doors of their studios to the public this September. See the diversity of creative talent in Aberdeen and Aberdeenshire as you step behind the scenes and discover the art inspirations by meeting with the creators.
7. Peterhead Seafood Festival [14 September 2019]

Aberdeen and Aberdeenshire are known for seafood and Peterhead is even the largest white fish port in Europe providing delicious seafood from the North-sea. And it's no surprise that the town hosts its very own seafood festival where you can buy fish caught fresh on the day and learn how to prepare your catch through cooking demonstrations.
8. True North [19 to 22 September 2019]

If you missed Glastonbury, there's another music festival to fill the void. At True North however there's no risk of mud or flooding tents, this festival is indoors at multiple venues throughout the city centre. Headliners for this year are The Twilight Sad along with the unique and exclusive Rip It Up Live which celebrates Scottish pop culture.
9. North Hop Doggy Day Out [28 to 29 September 2019]

Searching for a dog friendly event to take your pooch too? The North-Hop Doggy Day Out is the event for you bringing together street food, craft beer and gin bars along with market traders and activities specifically for your canine companions. Taking place at Haddo House you're in the perfect location for beautiful walks taking in the beautiful terrace gardens and grounds.
October
10. Aberdeen International Comedy Festival [3 to 13 October 2019]

Expect to hear laughter across Aberdeen when the Aberdeen International Comedy Festival takes over the city centres in October. From fringe events to headline performances, over 30 of the hottest comedians take centre stage this year including Ben Elton, Daniel Sloss, Fern Brady and Craig Hill.
11. Clash of the titans [13 to 20 October 2019]

Venture into the heart of the Cairngorms National Park and catch a glimpse of one of the greatest spectacles to take place in the highlands as red stags come head to head in a battle to breed. Hike over the heather clad hills of Mar Lodge Estate on a guided ranger tour to get up lose to wildlife in its natural habitat.
12. DanceLive [17 to 20 October 2019]

Celebrate contemporary dance through a visionary festival that devotes itself to the art. Reputable dance companies perform at various venues across Aberdeen through productions which explore new choreography and ideas to move the opinions of audiences.  
13. Sound Festival [23 October to 3 November 2019]

Spend two weeks exploring contemporary music through concerts, workshops and installations, during Sound Festival which runs into November. The Oboe takes a starring role this year as the festival continues its series on endangered instruments through new commissions by two of the UK's most exciting oboists, Christopher Redgate and James Turnbull.
14. Illuminator Nigh Trail Race [26 October 2019]

Head torch, check. Reflective outfit, check. Running shoes, check. You're all set for the Illuminator Night Trail Race through Glen Tanar Estate. Take on the 8k, 15k or 15 mile track and join hundreds of runners as they tackle the challenging trails whilst creating a shining spectacle of light.
15. Autumn Texas Scramble Trump [27 October 2019]

Along Aberdeen and Aberdeenshire's 165 miles of stunning coastline, towering dunes create some of the world's most challenging (and stunning) links courses; and the 7,400 yards of Trump International is certainly one of them. Play the award-winning course during its last team event of the year and even if you don't win the range of prizes available, your experience on the course will be priceless.
November
16. Aberdeen Art Gallery [2 November 2019]
Since closing its doors in 2015 to undertake a multimillion-pound redevelopment, Aberdeen Art Gallery re-opens to the public with 18 exhibition spaces exploring a vast collection of art mediums. Take in a striking viewpoint of the city centre from the galleries new top floor where the view could be considered an artwork in itself.
17. Haunting of Haddo House [1 November 2019]

Expect gruesome stories this Halloween weekend with frightful encounters and plenty of scares within the confines of Haddo House. For one night only, the elegant and luxurious Georgian mansion house is transformed into a horror fanatic's dream with eerie décor drawing in on stories of its chilling past.    
18. Food and farm experience [3 November 2019]

The highland cow is a local celebrity here in Aberdeen and Aberdeenshire not just because of its Instagrammable look but the Aberdeenshire Angus Beef which is prized worldwide. Grab your wellies and head to Lochton Farm to meet farmer Grace and her heard of pedigree highland cattle as she gives a farm to fork experience, giving insight to the farming process and tasting the delicious beef. 
19. Michael Bublè [27 & 28 November 2019]

Making his Aberdeen debut, Michael Bublè is set to melt audiences with his trademark vocal talents as he plays two nights at the new P&J Live arena. Alongside his 32 piece band, expect nothing less than a night of big band music featuring timeless classics reinvented with dazzling charm and velvety vocals.
And after all that, there's still more events happening this autumn. Visit the What's On guide to discover what other events are happening in September, October and November throughout Aberdeen and Aberdeenshire.