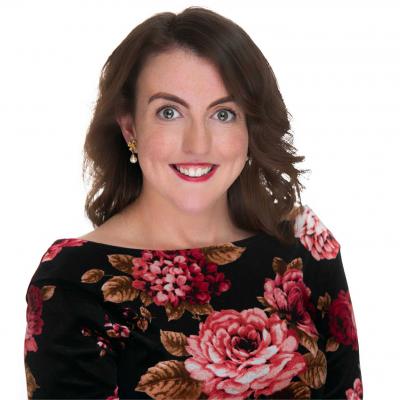 What to expect when you #visitABDN this February
31 January 2018
February might seem to be for foodies in Aberdeen, but rest assured that we've got plenty of other exciting events happening across the region this month. Check it out:
1. Aberdeen Restaurant Week [1-8 February 2018]
Aberdeen's first Restaurant Week takes place at the start of February. Try Aberdeen's cuisine at 35 different participating restaurants across the city centre from as little as £10 for two courses! . It's no secret that people share photos of their meals on social media, use the hashtag #ARW18 unless you are Joey that is (Joey doesn't share food). 
2. SPECTRA [8-11 February 2018]
Overlapping with Aberdeen Restaurant Week for one fantastic day, our light festival SPECTRA kicks off on 8 February. If that's not the perfect recipe for a night out we don't know what is. Warming up the winter nights the festival's theme this year is 'Play the Night' and it has just been announced that musical see-saws will be one of the light installations! It's a must see-saw (oh come on, I couldn't help myself).
3.GIN Festival: North East [9-10 February 2018]
GIN: NE is North-east Scotland's premier Gin Festival. Showcasing local and national gins as well as a range of other beverages – you can participate in masterclasses and talks as you kick back and enjoy some of our finest locally produced gins.
4. Banchory Beer Festival presents Beer @ the Barn [16-17 February 2018]
The first of the Banchory Beer Festivals (if you can't make this one check their summer festival Banchory Beer Festival in August). Beer, friends, live music, street food and an electric ambience what more do you need?
5. Granite Noir [23-25 February 2018]
Not for the easily spooked, our crime fiction festival, Granite Noir, invites you to plunge into the dark recesses of the human psyche and asks what motivates us to do the worst. The event will see some of the biggest names in crime fiction descend on the "Granite City". 
6. Shrek the Musical [28 February – 11 March 2018]
Take your noble steed for a treat to His Majesty's Theatre as Shrek returns for hilarious feel good musical comedy. You'll be dancing in your seat and ready to take on this bright, beautiful world… and in the morning you can make Waffles!
Check out our What's On calendar for more events in Aberdeen and Aberdeenshire.