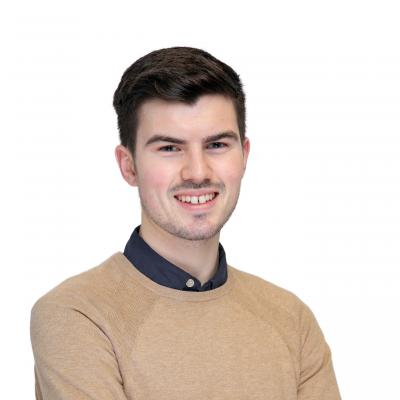 What to expect from the 23 spaces at Aberdeen Art Gallery
11 October 2019
Excitement is building as we all count down the days until Aberdeen Art Gallery re-opens following its multi-million pound development bringing a new floor and increasing its 11 galleries to 19.
From portraits to Art Deco collectables and French impressions to Balmoral inspirations, there's 23 spaces to explore with each space different from the last and featuring pieces by Scottish, national and internationals artists.
Today marks 23 days until the gallery opens its doors to the public to explore on Saturday 2 November and here's your whistle-stop tour of the 23 spaces to discover when the red ribbon is cut:
1. Sculpture Court
Your first stop in the gallery will be the Sculpture Court creating a world of 3D sculptures made of materials like plaster casts and broken glass.
2. Remembrance Hall
Next up is a space honouring the Aberdeen lives lost in conflict from the First World War to the present day. Reflect in this quiet space and look up to the ceiling to see the clouds drift by from the impressive dome-like window.
3. Cowdray Hall
Opened in 1925, The Cowdry Hall was funded by the Viscountess Cowdray, to encourage 'a taste for art and music in the city of Aberdeen'. The space has hosted some high-brow music events giving music lovers a chance to hear exceptional national and international musicians.
4. Gallery 1: Collecting Art
The first gallery is dedicated to the 130 years that art has been collected by the gallery for Aberdeen. Explore the history of the gallery, discover the significance of each piece to Aberdeen and why it has a place in the gallery.
5. Gallery 2: Special Exhibitions
This versatile space will be home to an ever-changing programme of exhibitions displaying work from local artists, art groups, schools and colleges.
6. Gallery 3: Special Exhibitions / Artist-in-Residence
Traditional exhibitions, film and digital art is present in this second exhibition space.  Here will also act as an artist-in-residence studio giving you an inside look to the creative process.
7. Gallery 4: Human Presence
See a reflection of the human body through pieces by contemporary artists presenting the body in its true form and visionary interpretations.
8. Gallery 5: Crafting Colour
From materials, paints, dyes and the glazes artists use, discovery of how artists perfect and choose the techniques for their craft can be expected in this space.
9. Gallery 6: Feasting
As the name suggests, it's all about food in this gallery. Walk through history and the transforming designs of utensils, drinking vessels and tableware from centuries gone by.
10. Gallery 7: Exploring Art
Could you be the next ground-breaking artist? This interactive space offers you a portal to let your creative juices flow. Delve deep into the idea of 'inspiration' and reflect on what inspires you before creating your own pieces of art. 
11. Gallery 8: Adorning
You might get ideas for your next purchase of statement jewellery in this space which exhibits beautiful jewellery from over the decades and highlights why we embellish our bodies for beauty, identity, status and protest.  
12. Gallery 9: Balmoral Phenomenon
It's no secret that the British Royal Family love an escape to Balmoral every summer and this space explores the long-standing royal relationship through collection pieces from different eras including a dress worn by Queen Victoria.
13. Gallery 10: French Impressions
Hop over the Channel (metaphorically of course) and unearth the connection between French and Scottish art of the late 19th century by analysing the influence of French and Scottish artists that have explored the same ideas.
14. Gallery 11: First World War Remembered
Step back in time in this space of contemplation and reflection where you'll learn of local people's experiences of war and conflict.
15. Gallery 12: Around Art Deco
The geometric designs of the 1920s and 1930s are illustrated through a collection of ceramics and glassware inspired from an influential era that birthed iconic Art Deco artists.   
16. Gallery 13: James McBey – Artist Adventurer
Get to know Aberdeenshire born James McBey and explore the work of the the self-taught etcher who made his name as a war artist in the later stages of the etching revival in the 20th century.
17. McBey Library
Expand your art knowledge by exploring shelves lined with thousands of books, catalogues and periodicals about fine and decorative art this dedicated reference library.
18. Gallery 14: Art of Empowerment
Art is an empowering medium of expression and the pieces in this space reflect the changing status of women through art and craft of the late 19th and early 20th century revealing the inspirations, makers and activists who shaped history.
19. Gallery 15: Paradise Lost
Discover how the idea of a creative paradise came under threat from the horrors of mechanised warfare in the early part of the 20th century.
20. Gallery 16: Shoreline
The sea is a place for many to escape and blow away the cobwebs, it's no surprise that many artists took inspiration from the sea, especially in Scotland.
21. Gallery 17: Abstract Art
Delve into the thought-provoking language of abstract art in a space which reflects the unorthodox use of colour, shape and form to reflect the thoughts and feelings of artists which create an image that strays far from reality.
22. Gallery 18: People and Portraits
In room dedicated to portraits, dissect the hidden meaning behind the faces with symbols of ancestry, reminders of dynasties or tools of propaganda to uncover arts obsession with portraits. 
23. Gallery 19: Express Yourself
The final space is the Express Yourself space which celebrates local artists who covey themselves, their families and their careers through expressive art pieces.
There's your inside look at what to expect from the Aberdeen Art Gallery ahead of its re-opening. For more information about Aberdeen Art Gallery and keep an eye on the what's on calendar for events taking place in the Gallery too.