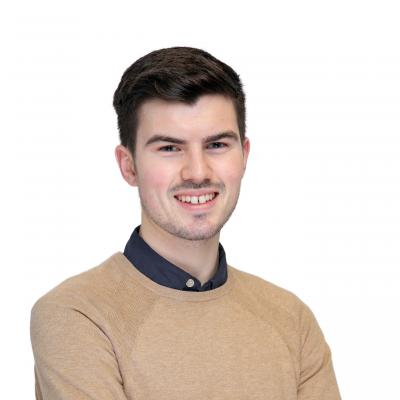 Venture into the great outdoors
22 February 2019
Glistening sand dunes, meandering rivers and towering hills provide the backdrop to your Scottish outdoor adventure, with walking routes that pack in challenge, intrigue and priceless sights of Aberdeen and Aberdeenshire.  
The opportunities are endless here with ancient forests to explore, munros to be bagged and serene coastal walks across vast sandy expanses, no matter the route memories will be created that last forever. With so many to note, I've pieced together a few of my favourite spots to give you inspiration for your next walk around North-east Scotland.
Bin Forest
Legends await deep in the Bin Forest where you'll discover a pool that is believed to have healing powers on the Gallon of Water trail. Make your way uphill and look over the trees for extensive views of the countryside and neighbouring Huntly (home to Dean's shortbread and Huntly Castle which was once occupied by Mary Queen of Scots).
https://www.instagram.com/p/Big0dbhlY-N/
Bennachie
Feel on top of the world as you scale the six peaks of Bennachie, a mountain that lures walkers all year round eager to be challenged by its steep incline. Climb to the highest point, the Mither Tap where panoramic views of rich and unspoiled countryside go for miles.
https://www.instagram.com/p/Bttko_1n1c0/
Balmedie Beach
Get the sand in between your toes and feel that refreshing sea-breeze as you explore the vast golden dunes at Balmedie Beach. Follow the stretching sands north to Forvie Sands and see how relaxing the local seals find this coastal retreat as they unwind on the beach bay. 
https://www.instagram.com/p/BEI18ZdEvY3/
David Welch Winter Gardens
If the beach has you craving the heat, escape to the exotic floral paradise of the David Welch Winter Gardens which homes rare species and even a talking cactus. Step out of the gardens and wander around Duthie Park to explore the monuments and ponds that fill the 44 acres of the award-winning park.  
https://www.instagram.com/p/BqxP4ZnD5li/
River Dee
Just a few steps from Duthie Park you'll find the banks of the River Dee where rowing teams glide pass on their skifts and ducks paddle on the water. Follow the path along to Cults in Aberdeen's west end and join the linking path of the old Deeside railway line to be led back to the city.
https://www.instagram.com/p/BjSrtNDluui/
There are many more paths to be discovered around Aberdeen and Aberdeenshire, visit our walking page to find your next route.