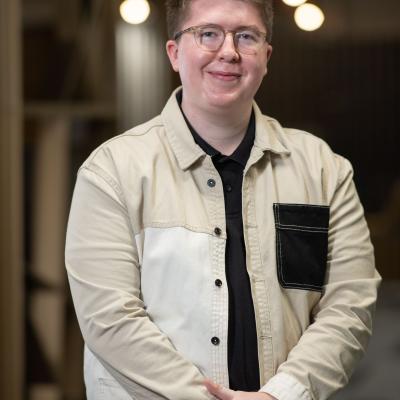 Try these suggested routes for conquering the Aberdeenshire Ascents
14 July 2022
Attempting the Aberdeenshire Ascents can be a daunting task for many cyclists, hence why these ten climbs are said to be some of the most challenging yet rewarding cycling routes within the North-east.
However, if you're up for an even greater challenge than riding just one of these climbs, then check out these two Strava routes which collate multiple Ascents into one daunting task. Dare you take on either of these, you'll be rewarded with some of the most breathtaking view of the region.
Causey Mounth – Cairn o' Mount – Queen's View
Over 90 miles await you on this route which starts and finishes in Banchory, Royal Deeside. To start, you'll head east from this beautiful countryside setting to the Granite City where you'll take on the Causey Mounth Ascent, before riding south to the idyllic town of Stonehaven.
Next, you'll conquer one of the most well-known cycling climbs in the region due to its feature in the final stage of 2021's Tour of Britain, Cairn o' Mount. Afterwards, descend to Aboyne before reaching the base of the final Ascent – the Queen's View.
Make sure you log your attempt at this route on Strava, whilst also sharing to social media using the hashtag 'rideABDN' so we can commend you for your impressive efforts!
My Lord's Throat – Suie – Cabrach
This slightly shorter route, albeit still intense, will take you to the west of Aberdeenshire as you ride through beautiful, open spaces.  Your circuit will commence in Inverurie as you head off to challenge My Lord's Throat which is thankfully one of the shorter Ascents at 1.21km.
Afterwards, you'll head to the Suie which, according to cyclegrampian.co.uk, 'is a four letter word that is guaranteed to cause even the strongest of cyclists to shudder'. The current Strava record for this Ascent is 5 minutes 47 seconds – could you be the next title holder?
Before heading back to Inverurie, you'll first need to try your luck at Cabrach – the longest of the ten Aberdeenshire Ascents.
Don't forget to record your times
Finishing either of these gruelling tests are worth noting – commemorate your record by logging it on Strava. For a chance to win an official Aberdeenshire Ascents jersey, make sure you tag @visitabdn in your social media posts and use the hashtag 'rideABDN'.
Follow us here: