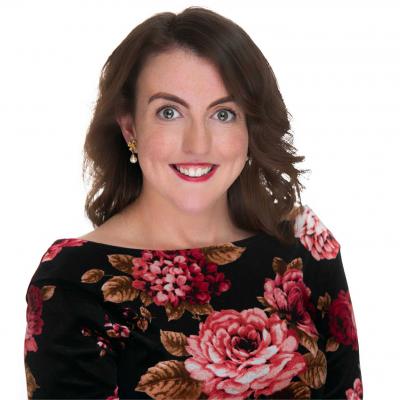 Top 20 most liked Instagram posts of 2020
14 January 2021
Here are VisitAberdeenshire's, @visitabdn, 20 most liked Instagram photos of 2020:
20. Johnston Gardens
Johnston Gardens in Aberdeen is a picturesque and tranquil spot. Over 1,500 of you liked this colourful, autumnal shot by @tinamckayphotography.
https://www.instagram.com/p/CGkHLbznV-G/
19. Hackley Bay
Remember this name as we admire @neil_donald_'s first appearance on this year's list with this radiant shot of Hackley Bay. Hackley Bay is a true hidden gem tucked away in the heart of Forvie National Nature Reserve. The beach can be reached by foot either from the south via Forvie NNR or from the north via Collieston. Both routes offer splendid views of the Aberdeenshire coastline.
https://www.instagram.com/p/CHm16KTnniO/
18. Fittie
See – I told you to remember his name. @neil_donald_'s second appearance is this charming shot of Footdee, known locally as Fittie.  Huddled together at the end of Aberdeen's beach is a quaint but colourful fishing village that allows you to truly step back in time.
Please remember that Fittie is a small residential community. Please respect the privacy of residents when you visit.
https://www.instagram.com/p/CFz-imvnq8J/
17. Glenfia Fold
I'm not really surprised to see a photo of Highland Cows appearing in this list. Meeting Highland Coos seems to be a staple on a lot of visitor's Scottish bucket list. This family photo of new born baby Jura with his parents looking proud as punch from @glenfia_fold is too cute!
https://www.instagram.com/p/CGSB5_ynzoW/
16. Balmoral Cairns
Sneaking into the top 20 in the last week in 2020 is this enchanting shot of the snowfall at Prince Albert's Cairn on the Balmoral Estate by @visualcreativity. This cairn otherwise known as the Scottish pyramid has become a popular hiking spot in recent years.
https://www.instagram.com/p/CJRZM2cqvvi/
15. Aberdeen Town House
Next up is this moody shot of Aberdeen city centre by @julia_vogiatzi. There is no denying that Aberdeen Town House is quite a masterpiece! Those turrets are like something out of a fairy-tale.
https://www.instagram.com/p/CH049DlnmUY/
14. Stag at Loch Muick
Another majestic creature that you might spot on your trip to Aberdeen and Aberdeenshire is stags! This photo by @capturedby_kirstyc at Loch Muick is absolutely beautiful.
https://www.instagram.com/p/CH48zuln-_Y/
13. Craigievar Castle
The first of a many castle to feature on this list, Craigievar Castle is like something straight out of a Disney movie! Literally! It is said to have inspired Walt Disney when designing his Cinderella castle! This snowy photograph by @monalogue is simply wonderful.
https://www.instagram.com/p/CJN-pceKnm8/
12. Northern Lights
Speaking of wonders! This next shot of the Northern Lights dancing over Stonehaven that @dalriadalodge's shared is spellbinding! Stonehaven isn't the only place in North-east Scotland to be graced with the natural phenomenon either, click here to see a collection of photos of the aurora over Aberdeen and Aberdeenshire.  
https://www.instagram.com/p/CIGv0AGHCzZ/
11. Stonehaven
Speaking of Stonehaven! The next post on the list was taken from the same viewpoint as the previous one but just during the daytime.  Not only that but it's @neil_donald_'s third photo to feature in the top 20 this year!
https://www.instagram.com/p/CG0Lzemn20n/
10. Inverurie
Taking us into the top 10 is this super autumnal shot of Inverurie in autumn! Inverurie is known as the "Heart of Garioch" and I think this photo by @photographylovers19 has stolen quite a lot of hearts.
https://www.instagram.com/p/CHfeH1Ql7aK/
9. Pennan
From a super autumnal shot a moment ago to a winter wonderland. @map_of_joy's photograph of Pennan dusted in snow is incredible. Pennan shot to fame after it was used as the backdrop to Bill Forsyth's movie blockbuster, Local Hero. The iconic telephone box can still be found in the village to this day.
https://www.instagram.com/p/CJSzApHK63T/
8. Brig O' Balgownie
Another lovely snowy shot coming right up! This time of the Brig O' Balgownie in Old Aberdeen. This shot by @jasonon3d51 really does looking like a Christmas card. Some of you may even recognise this shot as this photo was first shared in 2017 when it became the most liked photo of that year.
https://www.instagram.com/p/CJLC_RnqmLL/
7. Balmoral Castle
More snowy scenes coming your way! @balmoral_castle blessed us with this glorious shot of the castle that reminds me of a Thomas Kincade puzzle! It's not hard to see why Balmoral Castle is the Scottish home of the Royal Family, I wouldn't mind living here either!
https://www.instagram.com/p/CIWEpd-qlkm/
6. Dunnottar Castle
I'm beginning to notice a theme here! Is the top post this year going to be a wintry shot - only time will tell? @pkveiberg shared this epic photo of Dunnottar Castle complete with a little frosting and a tranquil sky. Did you know Dunnottar Castle was ranked second in the best castles in the whole of the UK based on TripAdvisor reviews in 2020?
https://www.instagram.com/p/CIaRlq2KTSa/
5. The Deeside Way
@desi_in_scotland's autumnal shot of The Deeside Way lined with fallen leaves takes us into the top five posts of 2020. You can practically hear the leaves crunching underfoot and the branches framing the bridge completes the vibe perfectly. The Deeside Way is a 41 mile path running from Aberdeen to Ballater.
https://www.instagram.com/p/CH2XD5unZOS/
4. Clachnaben
I think it's safe to say this heather clad shot of Clachnaben likely left many of us dreaming of roaming the hills. @natalieward55 photo might just be the definition of "heather goals". Clachnaben is one of Aberdeenshire's smaller hills and together with Bennachie it forms an old couplet.
https://www.instagram.com/p/CGpQzpjHFHa/
3. Brig O' Balgownie
Taking the bronze award this year is another shot of the Brig O' Balgownie in Old Aberdeen, this time wearing it's autumn attire. @brawpics really captured the essence of autumn in the stunning picture. Did you know the Brig O' Balgownie is thought to be the oldest bridge in Scotland?
https://www.instagram.com/p/CHcwuc5n1gq/
2. Braemar
Talk about swooping in at the last moment, this snowy shot by @ontheroadagaintravels raced to coveted second place on the list in the final days of 2020. The Great North of Scotland Railway building in Braemar looks like something straight out of a Wes Anderson movie.
https://www.instagram.com/p/CJV2tIJqhmr/
1. Fyvie Castle
Finally! The most liked post in 2020 is this ultra fiery shot of the Fyvie Castle Estate! Over 7,700 of you liked this shot by @lalt21. Fyvie Castle near Turriff looks magnificent in any season but I'll trust in your response that autumn is the crowning glory.
https://www.instagram.com/p/CGsvXMPHoIn/
Congratulations to all the talented photographers who featured on the list and the hundreds more that feature on VisitAberdeenshire's social channels! Continue to share your favourite photos of Aberdeen and Aberdeenshire using #visitABDN and #beautifulABDN and tagging '@visitabdn') for a chance to feature in the 2021 blog!
If you liked this blog have a look back on some of the previous years to see more incredible photos of Aberdeen and Aberdeenshire. Click on the desired year to view 2017. 2018. 2019.