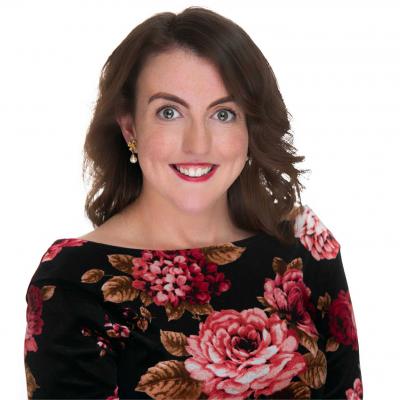 Top 19 most liked Instagram posts of 2019
6 January 2020
It's a new year and a new decade and before I get the ball rolling on all the exciting things coming your way in 2020, I'm casting my mind back to 2019 to celebrate some of the beautiful photographs shared on social media. Here are the 19 most liked Instagram photos of 2019:
19. The Fife Arms
Jumping straight into the top 19 with a glorious shot of "Scotland's Hottest Hotel", as it has fondly been named by 'The Financial Times'. The Fife Arms in Braemar is a five-star hotel with an artistic flair. Over 14,000 art pieces decorate the walls, floors and ceiling in this decadent building.
18. Crovie
Our followers couldn't get enough of this photo from @Neil_Donald_ of the sunset over Crovie.  The quaint fishing village on the north coast of Aberdeenshire is always idyllic but this is taking it to a whole new level.
17. Aikenshill Highlands
Was 2019 the year of the Highland Cow or what? This is the first of many Highland Cow pictures to feature in this year's top Instagram posts and it's not hard to see why. Orkie at Aikenshill Highlands certainly has the cute factor and you're all smitten too judging by all the comments on the post.
16. Great North of Scotland Railway
This quirky house in Braemar took Instagram by storm in 2019. The building was part of a plan to build a railway line from Aboyne to Braemar in the 19th century however plans were modified to shorten it due to the development of Balmoral Castle as the summer home of Queen Victoria. I love the matching car to complete the look in this shot by @edienthuasiast.
15. Fields of gold at Dunnottar Castle
Castles don't get much more iconic that Dunnottar Castle. The clifftop fortress sits on the Aberdeenshire coastline which in summer becomes a vision of gold. @eildih__cameron captured this tranquil video of the barley dancing in the breeze.
14. Aberdeen Beach
Aberdeen's very own city centre beach also makes it to the list! @scotlandtraveloholic embraced the bright spring mornings watching the sunrise on the beachfront. You can almost smell the salty sea breeze with this pretty shot and pastel skyline. Now is the time to set that alarm clock a little bit earlier tomorrow morning so you can see it for yourself.
13. Craigievar Castle
Oh look! Another super Instagrammable castle in Aberdeenshire – it's such a hardship being Scotland's Castle Country... This autumnal photo of Craigievar Castle by @liolaliola is guaranteed to make you fall in love with the fairytale pink castle.
12. Balmedie Beach
@neil_donald_ makes his second appearance on this year's list with this spectacular photo of the sunrise at Balmedie Beach. Balmedie Beach is one of my personal favourite (if you love towering dunes as far as the eye can see then go check it out – you won't regret it) and it seems as though our followers agreed with almost 3,000 likes!
11. Dunecht Estate
It's incredible what autumnal colours can do to a picture. @davidmajestic83 captured this vibrant shot on a walk around Dunecht Estate, one of his favourite spots in Aberdeenshire especially at this time of year.
10. Highland Cows
Prepare for another round of cuteness! @scotland_by_bike spotted these two cuties as he drove through Aberdeenshire. Who else would be fighting the urge to have a cuddle?
9. Pennan
For the second year in a row visiting Pennan on a dreich and windy day has proved victorious. @crazycatladyldn ventured up to the North Aberdeenshire coastline to visit the picturesque seaside village. Did you know that the village was used as a filming location for Local Hero (1983) and Whisky Galore (2017)?
8. Dunnottar Castle
Gone are the golden fields as seen in the previous shot of Dunnottar Castle. This jaw-dropping photo by @pkveiberg allows you a rare glimpse at of the medieval fortress as the sunsets in the distance. The jagged cliffs below emphasise its position on the coast.
7. Great North of Scotland Railway
The shot that started it all. This colourful shot of a dreich day in Aberdeenshire is the photo that catapulted the Great North of Scotland Railway building in Braemar onto Instagram's radar. @liolaliola injects a pop of colour with her bright jacket in front of the white building with blue features.
6. Inglismaldie
This heavenly shot of the woods at Inglismaldie in Laurencekirk caught the attention of many followers. The sunlight trickling through to the forest floor creates a real ethereal vibe. Great job @eckieboy!
5. Castle Fraser
Once again Castle Fraser proves a popular castle with followers after making the list in both 2017 and 2018. @exploringedinburgh was inspired by the distinctive castle and all it's quirky features. Castle Fraser reopens to the public for guided tours at weekends from February – March and daily from April – November. However the grounds are open daily from dawn until dusk year round.
4. Aikenshill Highlands
Aikenshill Highlands second appearance on the list and a second shot of Orkie. You can meet Orkie and other Highland Cows at Aikenshill Highlands in Balmedie, Aberdeenshire. The farm is only a 15 minute drive north of the city centre.
3. Royal's visiting Dunnottar Castle
Taking us in to the top three photos is Dunnottar Castle with its third appearance on the list. However in this shot all eyes are on The Duke and Duchess of Rothesay who paid a visit to the iconic location on their visit to Stonehaven in autumn.
2. Aikenshill Highlands
This little guy was the most liked photo for four months. Seriously have you ever seen a more photogenic Highland Cow? Louis at Aikenshill Highlands was definitely having a great hair day and quickly stole followers hearts.
1. Loch Muick
And in first place is this jaw dropping autumnal shot of Glas-allt-Shiel at Loch Muick. Loch Muick, on the Balmoral Estate, is a popular spot for locals and visitors alike thanks to its breath-taking scenery, abundant wildlife and pleasant terrain. @martinbenniephotography's photo finds the perfect balance in the warmth of the copper coloured trees to the cold snow worming its way down the mountain and the clear reflections on the still water. Congratulations Martin!
Congratulations to all photographers who featured in the 'Top 19 most liked Instagram photos of 2019' and to all contributors throughout the year. Get involved by using hashtags #visitABDN and #beautifulABDN (as well as all our seasonal hashtags #springABDN, #summerABDN, #autumnABDN and #winterABDN) on Instagram, Facebook and Twitter.