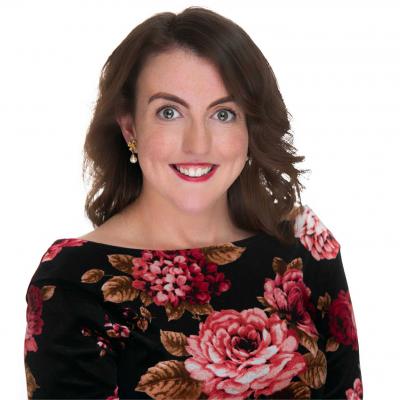 Top 17 for '17
28 December 2017
We are so lucky not only to have such a beautiful region to visit but also to have such talented followers who permit us to share their spectacular photos with both our followers all over the world.
To celebrate our fantastic contributors we have put together the 17 most liked Instagram reposts for 2017.
It was too hard to pick between all the breath-taking photos we have reposted this year so we left the decision in your hands and boiled it down to our 'most liked' posts on Instagram. Check out the Top 17 for '17 below: 
~
17. Dunnottar Castle, Stonehaven, Aberdeenshire
Kick starting the list is one of our stunning castles. It was no surprise that Dunnottar Castle would appear on this list and with this stunning photo it is easy to see why. We agree with Suzanne and Lauren that it is breathtaking.
16. Footdee, Aberdeen
This photo of the tranquil fishing village Footdee (pronounced 'Fittie' by locals) was taken by Ally Deans. Footdee is a must see when visiting Aberdeen, you get a chance to step back in time on the cobbled streets and 19th century architecture.
(Tied) 14. Aberdeen Beach
Aberdeen is very fortunate to boast a beautiful sandy beach. Dave Fowlie's photo encapsulates the perks of early mornings to get views like this at sunrise --- I don't know about you but we're feeling inspired to get up to watch the sunrise after looking at this stunning contrasting colours.
(Tied) 14. Dunnottar Castle, Stonehaven, Aberdeenshire
This photo by Mark Purmal takes an unfamiliar and refreshing look at the well loved medieval fortress ruins. It looks like our followers agreed that this was great to see Dunnottar Castle from a new angle that we can't usually see by ourselves.
13. Stonehaven Harbour, Aberdeenshire
Stonehaven secured a third feature on this list, thanks to Jamie Stoddart. This time with a view over the harbour at sunset. Doesn't this look like a good spot to watch the fireworks at Bonfire's Night and New Year's Eve?
12. Loch of Skene, Aberdeenshire
For most of us, getting a bird's eye view from the seat of your plane usually warrants taking a photograph of the view (on flight mode of course ;) ), but one thing is for certain my photographs never look as terrific as this capture by thisisscotland.
11. Banchory, Aberdeenshire
We can't get enough of this capture of the sky over Banchory by Simon White. We are incredibly blessed by our skies in Aberdeen and Aberdeenshire but this photo is the icing on the cake. It makes us want to wrap up warm, take a picnic blanket (with picnic too of course :P ) and stargaze. 
10. Burn O'Vat, Dinnet, Aberdeenshire
Another fantastic shot from Simon White as we enter our top 10. This time with the Burn O'Vat looking like a scene from a sci-fi movie. What a captivating shot of the illuminated water cascading through the rocks.
9. Lock Muick, Ballater, Aberdeenshire
Loch Muick (pronounced Lock Mick) is beautiful at any time of year but Martin Bennie captures an almost icy Lock Muick. Winter may be cold but it's certainly inviting when it looks as breath-taking (literally) as this picture.
8. University of Aberdeen, Old Aberdeen
It's no surprise that the University of Aberdeen's campus is a popular place for tourists and locals to visit and get some fantastic images of the architecture. This photo by Mark Masson is a clear indication of why --- it's just so striking!
7. Castle Fraser, Sauchen, Aberdeenshire
Our runner up for the most popular castle photo is this wonderful shot of Castle Fraser. We love the pink tinge of the sky and the castle grounds. Nice job Adam Jackson.
6. Near New Slains Castle, Cruden Bay, Aberdeenshire
This wintry scene was taken at the car park near New Slains Castle at Cruden Bay. We love the contrast of the blue jacket against the monochrome surroundings.
5. New Slains Castle, Cruden Bay, Aberdeenshire
Our most popular castle repost of 2017 was this spectacular image of New Slains Castle at Cruden Bay. Grant MacDonald's second feature on the Top 17 for '17 list as we begin the top 5 countdown.
4. Old Aberdeen, Aberdeen
Lee Fowlie captures a fairytale moment in Old Aberdeen. Somehow this winter scene makes us feel warm in our Christmas cocoon.
3. Sunset over a wintry Aberdeen
Aberdeen certainly wears winter well. This incredible photo overlooking the River Dee at sunset welcomes us in to the top 3 posts of 2017.
2. River Dee, Aberdeenshire
Unusual ice formations captivated many of our followers with this post of the ice pancakes that graced the River Dee surface, helping this picture secure the coveted second place on the list.
1. Brig O Balgownie, Old Aberdeen

It may be the second appearance from the Brig O' Balgownie on the list but it's understandable with this terrific shot of the snow cascading over the cobbles of Old Aberdeen. Congratulations Jason, your photo was our most popular repost of 2017!
~
We would like to thank all our followers and contributors for supporting VisitAberdeenshire and wish everyone a very Happy New Year. We're very excited to see what 2018 brings!
Join in on the conversation by following our Instagram, Twitter and Facebook channels and use our hashtags #beautifulABDN #visitABDN for your posts in Aberdeen and Aberdeenshire.