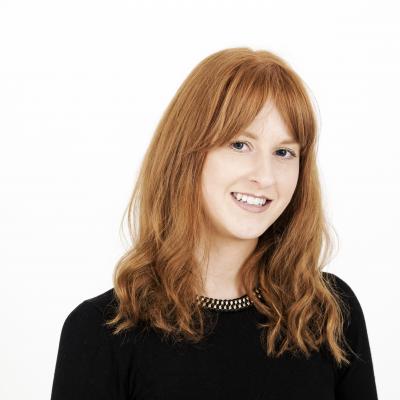 Things to do in Aberdeen and Aberdeenshire this spring
15 January 2020
Wandering through the blooming gardens of Aberdeenshire's fairy-tale castles; attending a colourful street-art festival or tasting famously fresh seafood straight from the surf, here are just some of things you've got to do when you visit Aberdeen and Aberdeenshire this spring:
1. Take a trip to a colourful castle

https://www.instagram.com/p/BwsJWfwDiDZ/
This part of Scotland is home to famous castles and stately manor houses, many with their own perfectly preened gardens!
https://www.instagram.com/p/BwbfFyzHH0B/
Wake up early and catch the start of a new day; the cityscape, serene mountain passes and tranquil coast (you can even watch it from a paddleboard!)
https://www.instagram.com/p/BzlpdthAs9V/
Awaken your taste buds as you try famously fresh seafood along the coast at quirky food trucks and Michelin Guide restaurants.
4. Find your own secret garden

https://www.instagram.com/p/Bj44hKelcBR/?hl=en
Pack a picnic and discover beautifully bloomed, tranquil parks and gardens throughout Aberdeen and Aberdeenshire.
https://www.instagram.com/p/BwzHZ-7lqC_/
Take in the fresh sea breeze as you venture along sandy beaches, through great dunes and visit quirky fishing villages.
6. Enjoy a moment of serenity
 https://www.instagram.com/p/BvhP3S_Dwiu/
Escape to Aberdeenshire's great outdoors as you venture through a great estate, visit a famous Loch or bag a Munro.  
https://www.instagram.com/p/BiozKkRFrBk/?hl=en
Make the most of the long fresh days by venturing along 165 miles of outstanding coastline or deep into the heart of the Cairngorms National Park.  
https://www.instagram.com/p/B6LF4PFIzJ8/
Following a once-in-a-lifetime refurbishment Aberdeen Art Gallery is open again! Even more of Aberdeen's exceptional art collection is now on display in themed galleries - including a majestic Balmoral room.
9. Experience the festival buzz

https://www.instagram.com/p/BwhUMRzHIv7/
Experience spring events including street art at Nuart, outdoor jazz at Aberdeen Jazz Festival and a weekend of entertainment in Old Aberdeen, at May Festival.
https://www.instagram.com/p/BxSLR62jpTu/
Try glamping in an old railway carriage on the coast, a converted safari caravan in the mountains or spend the night in a castle!
This spring take advantage of the Spring Rover ticket meaning you pay for entry into one participating attraction and get entry into another two for free (including Balmoral Castle, Grampian Transport Museum and Royal Lochnagar Distillery!). For more information about what to do in Aberdeen and Aberdeenshire this spring go to visitABDN.com/spring, or check out #springABDN on social media.