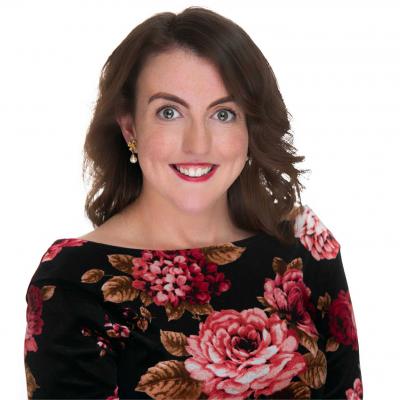 The Northern Lights of Aberdeen and Aberdeenshire
18 December 2020
You might ask, 'do the Northern Lights appear in Aberdeen and Aberdeenshire'? The answer yes and here is the proof.
The Northern Lights are a natural phenomenon which have captivated people for hundreds of years. The vibrant colours dancing across the night sky in an elusive display that only appears when the conditions are just right. Ideally the nights need to be cold, cloudless with limited light pollution.
Due to North-east Scotland's latitude, the Northern Lights are frequently spotted across Aberdeen and Aberdeenshire, especially in winter. In Aberdeen, there is even a Scottish folk song by The Alexander Brothers called The Northern Lights of Old Aberdeen:
"The Northern Lights of old Aberdeen
Mean home sweet home to me
The Northern Lights of old Aberdeen
Are what I long to see
I've been a wanderer all of my life
Any many a sight I've seen
God speed the day when l'm on my way
To my home in Aberdeen"
Check out these shots of the Aurora Borealis/Northern Lights in Aberdeen and Aberdeenshire:
1. Aberdeen
Although the Aurora Borealis are best viewed in areas where there is low light pollution. It is not impossible for them to be see dancing over the city of Aberdeen. @kevin.jss captured this photo of the phenomenon last month (November 2020).
https://www.instagram.com/p/CH75rPoHaQ_/ 
2. Balmedie Beach
Balmedie Beach has miles and miles of golden sand and towering sand dunes that are perfect for dune-surfing (if you haven't tried it, I highly recommend it). So you can just imagine that when I saw this snap @desi_in_scotland took of the Northern Lights at Balmedie – it further cemented its place as one of the wonders of North-east Scotland in my book.
https://www.instagram.com/p/CFrhHmeDRq-/
3. Bennachie
Bennachie is no stranger to the enchanting sights. Legend has it that the hill was once home to a giant, Jock o' Bennachie. Now, I'll leave it up to you to decide whether you believe in that legend, but one thing is for sure this photo by @john_1986_scotland of the Merrie Dancers prancing overhead is nothing short of magical.
https://www.instagram.com/p/BucHYSmH8N7/
4. Cairn O Mount
Talk about having the perfect conditions. Photographer @davidfowliephotography took to the Cairn o'Mount on a cold, clear night where he was rewarded by "the most active Aurora storm *he* had ever seen".
https://www.instagram.com/p/ButbT76Dw8W/
5. Dunnideer Castle
Oh surely you're not surprised. It wasn't going to be long before a castle appeared on the list was it? Aberdeenshire is Scotland's castle country after all. This is Dunnideer Castle near Insch, it is said to be one of the earliest castles in Scotland dating back to c.1260. The walk from the car park is short but steep and so worth it for the views. @leefowlie was treated to this incredible scene on his visit.
https://www.instagram.com/p/BUPhe92lGdn/
6. Ellon
By day, Ellon is arguably best known as the birthplace of BrewDog which began brewing here in 2007. Visitors can learn all about the craft beer giant in the brand new BrewDog museum in its on-site bar, DogTap – the perfect excuse to sample some of the produce for yourself. By night, Ellon is known to get a visit from the Merrie Dancers according to this shot by @desi_in_scotland.
https://www.instagram.com/p/CH8YjBVjxzf/
7. Loch of Skene
Double whammy! I love this shot by @jasonon3d51. The Northern Lights and the reflections of them on the loch combine to make this one of the most tranquil photos on the list. The Loch of Skene is home to a variety of wildlife including greylag geese, pink-footed geese and goldeneye ducks.  
https://www.instagram.com/p/BbXn7kfgtcs/
8. Newburgh
How vibrant is this shot by @leefowlie? Blue, green and a flurry of purple dancing above Ythan Estuary and Newburgh Sands.  By day, Newburgh Beach is home to hundreds of sunbathing seals. I wonder if they looked took time to marvel at the sky too?
https://www.instagram.com/p/BD8T2gtuctF/?igshid=n8eicjyrixjn
9. Pitfour Lake
Have you ever dreamt about swimming in the reflections of the Northern Lights? Well it looks like a possibility in this shot by @thatcrazylatvian (although I wouldn't recommend it as I think it would be absolutely freezing at 2am in winter). Instead enjoy a peaceful walk around Pitfour Lake and the rest of the Estate where you'll also find an observatory and Theseus temple. 
https://www.instagram.com/p/Bm_kT3qHIHo/
10. St Fergus
@ally_deans75 captured this bewitching shot of the Northern Lights at St Fergus. Saint Fergus is a village near Peterhead. A short drive from St Fergus is Rattray Head Beach and Rattray Head Lighthouse.
https://www.instagram.com/p/CDVqIZqj6FC/
11. Slains Castle
Here comes another castle in this epic capture of Slains Castle by @la_mitchellnature. The bright green sky contrasting against the dark silhouette of the castle ruins reminds me of Aretuza in The Witcher (2020). This spooky setting is believed to have inspired Bram Stoker when he was writing Count Dracula (1897).
https://www.instagram.com/p/CHBLXmQgv3n/
12. St Mary's Chapel, Rattray
At the south end of the Loch of Strathbeg is St Mary's Chapel at Rattray. @alexandermoliver captured the natural wonder here in October 2020. St Mary's Chapel is one of twelve churches that combine to make the Historic Churches Trail.
https://www.instagram.com/p/CGuOyz7jtz2/
13. Stonehaven
I couldn't believe my eyes when I saw this spectacular shot of the Northern Lights over Stonehaven by Brian Doyle. This viewpoint is truly something to behold during the daytime too.
https://www.instagram.com/p/CIFc3vDAUPU/
14. Torphins
Imagine looking out your window and seeing this natural wonder. Well that's exactly what happened to @mycamerastories in Torphins. Torphins is a village in Royal Deeside near Banchory and Kincardine O'Neil where you can find lots of beautiful walks.
https://www.instagram.com/p/CH34G3xHoWX/
Want to see the Northern Lights for yourself? Follow AuroraWatch UK and Glendale Aurora App for the most up to date information on the Aurora Borealis.
For more information and inspiration about all of the amazing experiences you can enjoy in Aberdeen and Aberdeenshire this winter click here. When you're heading outdoors, know the guidelines, do plan ahead, and be flexible if it's busy.