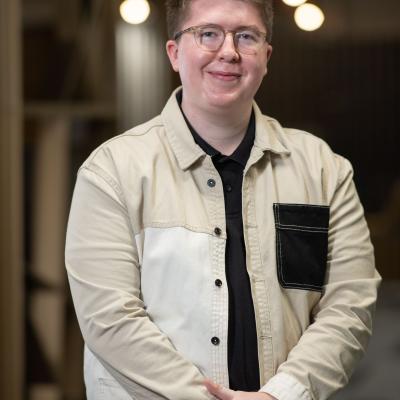 Where to see the Northern Lights
21 December 2021
Aberdeen and Aberdeenshire is no stranger to a visit from the Northern Lights. Check out this blog to discover the best places to see the magical aurora borealis!
The Northern Lights are a natural phenomenon which many regard as the 'Holy Grail of skywatching', where the sky turns shades of green and blue as waves of light dance above us. The magnificent light show is caused by the Sun hurling energised particles into Earth's upper atmosphere at speeds up to 45 million mph, where Earth's magnetic field redirects the particles towards the North Pole creating this mesmerising atmosphere.
Due to North-east Scotland's latitude, the Northern Lights are frequently spotted across Aberdeen and Aberdeenshire, especially in winter. In Aberdeen, there is even a Scottish folk song by The Alexander Brothers called The Northern Lights of Old Aberdeen:
"The Northern Lights of old Aberdeen
Mean home sweet home to me
The Northern Lights of old Aberdeen
Are what I long to see
I've been a wanderer all of my life
Any many a sight I've seen
God speed the day when l'm on my way
To my home in Aberdeen"
Check out these shots of the Aurora Borealis taken across the North-east:
Aberdeen
Although an aurora borealis is best viewed in areas where there is low light pollution. It is not impossible for them to be seen dancing over the city of Aberdeen. @kevin.jss.photography captured this photo of the phenomenon in November 2020. 
Credit: Kevin JSS Photography
Balmedie Beach
Balmedie Beach has stunning stretches of golden sand and towering dunes that can be illuminated by the Northern Lights' gaze, just like in this snap from @desi_in_scotland.
Credit: Désirée Ventura
Bennachie
Bennachie is no stranger to the enchanting sights. Legend has it that the hill was once home to a giant, Jock o' Bennachie. Whether or not you believe in the legend is up to you, but one thing is for certain - this photo by @john_1986_scotland is nothing short of magical.
Credit: Fyvie Castle / @john_1986_scotland
Cairn O Mount
Talk about having the perfect conditions. Photographer @davidfowliephotography took to Cairn o'Mount on a cold, clear night where he was rewarded by "the most active aurora storm he had ever seen".
Credit: David Fowlie Photography
Dunnideer Castle
It wasn't going to be long before a castle appeared on the list, was it? Aberdeenshire is Scotland's castle country after all. This is Dunnideer Castle near Insch, it is said to be one of the oldest castles in Scotland dating back to c.1260. The walk from the car park is short but steep and so worth it for the views as @leefowlie discovered on their visit.
Credit: Lee Fowlie
Ellon
By day, Ellon is arguably best known as the birthplace of BrewDog which was established in 2007. Visitors can learn all about the craft beer giant in the brand new BrewDog museum in its on-site bar, DogTap – the perfect excuse to sample some of the produce for yourself. By night, Ellon is known to get a visit from the Merry Dancers according to this shot by @desi_in_scotland.
Credit: Désirée Ventura
Loch of Skene
The Northern Lights and the reflections of them on the loch combine to make this one of the most tranquil photos on the list, shot by @jasonon3d51. Loch of Skene is home to a variety of wildlife including greylag geese, pink-footed geese and goldeneye ducks.  
Credit: Jason on 3d51
Newburgh
Another vibrant shot by @leefowlie, you can see blue, green and a flurry of purple light dancing above Ythan Estuary and Newburgh Sands. By day, Newburgh Beach is home to hundreds of sunbathing seals. 
Credit: Lee Fowlie
St Fergus
@ally_deans75 captured this bewitching shot of the Northern Lights at St Fergus - a village near Peterhead. A short drive from St Fergus is Rattray Head Beach and Rattray Head Lighthouse.
Credit: Ally Deans
Torphins
Imagine looking out your window and seeing this natural wonder. Well that's exactly what happened to @mycamerastories in Torphins. Torphins is a village in Royal Deeside near Banchory and Kincardine O'Neil where you can find lots of beautiful walks.
Credit: Vhairi Walker
Want to see the Northern Lights for yourself? Follow AuroraWatch UK and Glendale Aurora App for the most up to date information on the Aurora Borealis.
For more information and inspiration about all of the amazing experiences you can enjoy in Aberdeen and Aberdeenshire this winter, click here. When you're heading outdoors, know the guidelines, do plan ahead, and be flexible if it's busy.
Get inspired for your adventures in the North-east via VisitAberdeenshire's other channels: