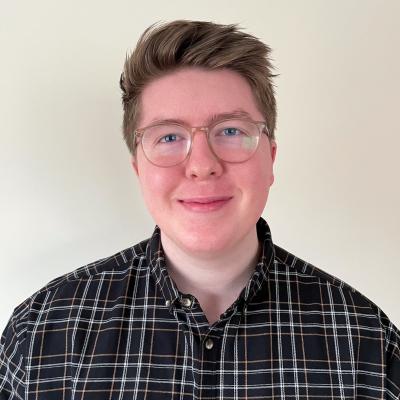 The mesmerising attractions and beautiful open spaces of Aberdeen
21 October 2021
Aberdeen has become renowned for its distinctive architecture such as that of Marischal College, and mesmerising attractions including Aberdeen Art Gallery and Aberdeen Science Centre. Yet unbeknownst to some, Aberdeen is filled with a collection of historic, beautiful open spaces that make this city even more special.
Open spaces
Accompanying these wonderful attractions are beautiful open spaces that are ready to be explored. The city's many well-kept parks and gardens and mesmerising Old Towns are sure to make you forget that you're in a city with over 200,000 others! 
Aberdeen is bordered by two rivers, the Dee and the Don, both of which supply very Instagrammable scenery on their way to merging in the North-sea. The River Don passes through the Donmouth Local Nature Reserve, a sandy space where locals come to bird watch and, if they're lucky, spot some of the curious Aberdonian seals that are guaranteed to make you smile.
One of the most beloved of the city's gems is Old Aberdeen. This quaint Old Town is a real trip back in time where cobbled roads still run through the heart of the area which is filled with buildings as old as the 14th century. If you're ever in the city, then make sure to include this landmark on your itinerary!
Of course, who could forget Aberdeen Beach, a favourite amongst locals and tourists alike. The esplanade is complete with many top spots for food, offering the perfect treat to accompany you as you stroll through the golden sands. 
Unrivalled attractions
A city break to Aberdeen promises to exceed your expectations! If you're an art lover or culture vulture, then prepare yourself to fall in love with this city. A city with streets glowing in the vibrancy of mind-blowing street art created by artists from around the world in a project called Nuart Aberdeen, a city which hosts one of the UK's finest collections of art in the recently renovated Aberdeen Art Gallery. The history and heritage of Aberdeen has been captured in an array of museums such as The Tolbooth Museum, Aberdeen Maritime Museum, and Provost Skene's House; the city's latest attraction which celebrates the pioneering people of the North-east that have helped transform the world.
You can't call yourself a foodie unless you have sampled the city's world-class restaurants and cafes offering the finest Aberdeen Angus beef and freshest seafood, sure to level up your palette. Favourites include Moonfish Café and The Silver Darling, both serving up the best of North-east produce. You can wash these delicious dishes down with massively popular craft beers born out of Aberdeenshire, such as BrewDog's range of beverages, each created uniquely and with passion.
The city hosts five-star events throughout the year, many at the state-of-the-art complex P&J Live which is welcoming international superstars including Gary Barlow and Elton John in the future. 
Plan your city break to Aberdeen today
Whether you're visiting to explore the historic open spaces or try some unique experiences, we're confident you'll have the perfect city break. Start planning your trip by clicking here!