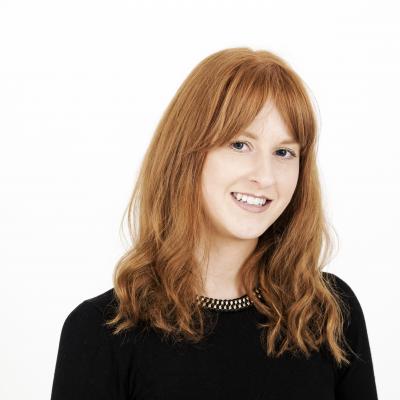 The best fish and chips in the world
21 August 2018
You might have heard that travel guide and guru, Lonely Planet named our Bay Fish & Chip Shop in Stonehaven, as one of the best food experiences in the world in its 'Ultimate Eatlist. And The Times called it the 'finest fish and chips on earth'.
Travel blogger, Rachel Nicole backed that too when she visited earlier this Summer, " We visited The Bay Fish & Chips and you could tell it was a firm favourite all around as a queue formed before it even opened. I've got to admit, the Fish & Chips were pretty damn good if not some of the best I've ever had."
That's right, that charming pebbled beach, those endless picturesque sea views and that locally caught fish cooked to perfection all add up to create a world favourite foodie experience and the best fish supper you'll ever eat.
Here, the makings of this global favourite are found in its very location – nestled on the banks of an outstanding coastline - and its quality local ingredients - 80% of them sourced within 50 miles of the shop and all fish are caught daily from fully sustainable North Sea stocks.
But it's not just the fish that's famous in this quaint seaside Aberdeenshire town. Stonehaven is also home to another iconic landmark - the dramatic clifftop castle ruin that is Dunnottar Castle. Steeped in history and the holders of many rich secrets of Scotland's colourful past, this haunting castle is now of Aberdeen's most visited (and most photographed) attractions.
And right next door to the Bay Fish & Chip Shop you'll be blessed with yet another culinary delight – this time in the form of Scottish ice cream. With queues out the door in the summer months too, Aunty Betty's is famous in its own right thanks to its award winning ice-cream (flavours may include Scottish tablet and irn-bru) and all the sweets you could dream of.
Just round the corner from these incredible foodie experiences you'll find the art-deco and listed building, open air swimming pool (don't worry it's heated, in fact at 29°c its usually hotter than the Med). You can even swim beneath the stars during one of the quirky midnight swim sessions.
Along the coastline and into the town, the 1607 built Stonehaven Harbour is now a recreational harbour to 140 regular moorings, including smaller fishing boats. The attractive harbour has its own popular mini-beach and a string of restaurants overlooking the impressive views.
Calling all foodies with a passion for travel; make sure you add Stonehaven and the Bay Fish & Chip Shop to your travel bucket list. Start planning your trip at www.visitabdn.com or follow the conversation on social media using #visitABDN.