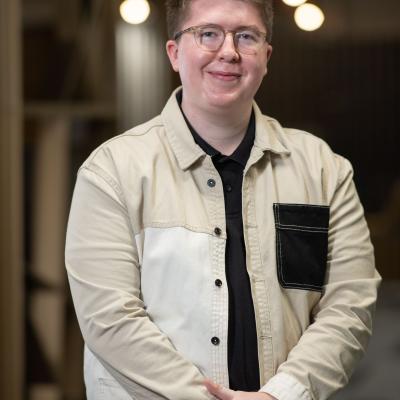 Celebrating St Andrew's Day in Aberdeen and Aberdeenshire
29 November 2022
As the trees turn bare and the wind gets a little chillier, the people of Scotland will be commemorating our national saint, Saint Andrew, in the only way we know how – by coming together, celebrating culture, feasting on traditional Scottish delicacies, and of course having a ceilidh.
St Andrew's Day has been celebrated annually since the 18th Century, however, the tradition was actually started in South Carolina, USA by a group of Scottish immigrants who wished to reconnect with their heritage.
Here are four ways that you can celebrate this national day in North-east Scotland.
Enjoy live music
Live music is aplenty whether you're in the city centre's traditional pubs or beyond! The likes of Ma Cameron's are excellent venues to drink, be merry, and see some of the region's up and coming musical talents.
Pictured: Ma Cameron's by James Heasman
Indulge in traditional Scottish cuisine
Whether you wish to stay in and cook a traditional meal for your family and friends, or head out and enjoy a fine dining experience with loved ones, there are plenty of options for celebrating St Andrew's Day.
From blissful butteries to the freshest seafood, the region's local producers are on hand to help you craft the ultimate menu! If you would prefer to dine out, then have a look at the fantastic range of eateries ready to welcome you.
Pictured: Banchory Lodge
Raise a glass
Whether you like your whisky neat, on the rocks, or mixed up into a delicious cocktail, our local bars and restaurants have you covered. There is of course a range of wonderful whisky distilleries such as the Royal Lochnagar and the GlenDronach Distillery that deliver memorable experiences for you and your friends.
Pictured: Royal Lochnagar
Strip the willow
Everyone needs to experience a ceilidh at least once in their life! Filled with traditional Scottish music, singing, and dancing, this is the perfect way to celebrate St Andrew's Day. You are never too far from a ceilidh in Aberdeen and Aberdeenshire – visit our What's On page to discover the many unmissable events happening throughout the festive season.
How will you be celebrating?
Whether you choose to host your own celebrations or prefer to head out into the city or to one of Aberdeenshire's many welcoming towns and villages, we hope you have a lovely St Andrew's Day.
Don't forget to share your experiences in the North-east on social media and to tag @visitabdn in your posts for a chance to be reposted onto our channels.
Keep in touch via VisitAberdeenshire's other channels: