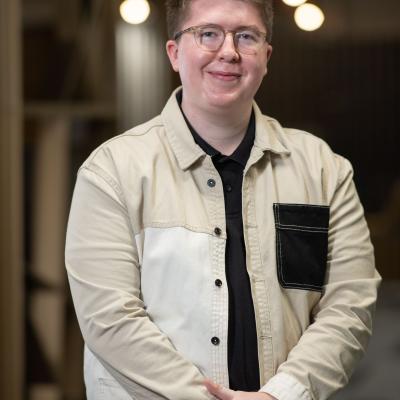 Small Business Saturday – five independents you need to visit this winter
3 December 2021
December 4th marks Small Business Saturday in the UK, a day where everyone is encouraged to show even more support for their local businesses. Aberdeen and Aberdeenshire is home to hundreds of delightful independent businesses that are loved by locals and tourists alike.
Here are just five independent eateries that you need to pay a visit to this winter.
Brew Toon Microbrewery and Café Bar, Peterhead
One of Peterhead's most popular gems is Brew Toon Microbrewery. Here, you can have a tour of the 10-barrel microbrewery that produces their delicious craft beer whilst of course indulging in a bottle or two of their headliner products. Afterwards, you can visit the Café Bar to sample more of the beer with the help of their friendly bar staff.
You can also enjoy some food that's made only with the best local ingredients.
Credit: Brew Toon Microbrewery on Instagram
Douneside House, Aboyne
A Royal Deeside highlight, the renowned Douneside House can be found in Aboyne. Expect the freshest local produce in every dish, with fruit and vegetables picked from their own garden every day. The Douneside garden produces over 80 varieties of organically grown fruit and vegetables, making it one of the largest hotel kitchen gardens in Scotland.
Looking for a perfect dish for the festive season? Try their 'Roulade of Turkey', an exquisite meal complete with bacon and haggis, neep and tattie terrine, sprouts, chestnuts, and pickled cranberry.
Credit: Douneside House on Instagram
Falls of Feugh Restaurant, Banchory
Best Independent Restaurant in Aberdeenshire (2019). Excellence Award for Locally Sourced Ingredients (2019). There are many reasons why the Falls of Feugh Restaurant in Banchory has collected an array of silverware over the years, one of them being the culinary excellence of Chef Patron John Chomba. This Master Chef of Great Britain helped establish the restaurant as one of the greatest eateries in the North-east, due to the brilliantly-crafted menu consisting only of fresh seasonal, local produce.
Credit: The Falls of Feugh Restaurant on Instagram
Moonfish Café, Aberdeen
Established in 2004, Michelin Guide restaurant Moonfish Café resides on the cobbled streets of Aberdeen with views of the 12th century Kirk of St Nicholas.
Be wowed at their innovative range of dishes that focus on modern British cuisine.
Credit: Moonfish Cafe on Instagram
The Bay Fish and Chips, Stonehaven
Another award winner, Stonehaven's The Bay Fish and Chips is a hit. With an idyllic setting on the town's seafront, The Bay are serving up the freshest fish every day – all whilst being incredibly sustainable.
89% of their ingredients are sourced from within a 50-mile radius, with all fish being caught daily in the North Sea from stocks that are completely sustainable.
If you're ever in the North-east, then make sure this is on your itinerary!
Credit: The Bay Fish and Chips on Instagram
What's your favourite independent business in the North-east?
We hope these suggestions have inspired you to visit your local businesses in the coming weeks. If you have a favourite independent in mind, then why not share a post of your next visit there whilst tagging @visitabdn?
Remember to use #visitABDN or #beautifulABDN to give us permission to share your photos!