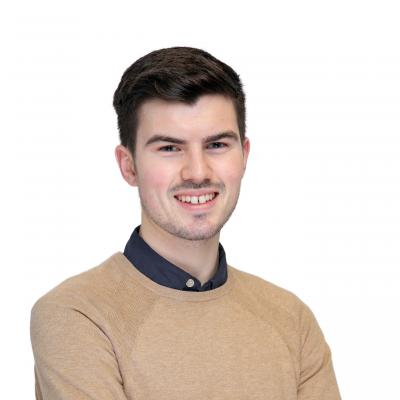 Sights to see with your ice cream scoop
19 July 2019
North-east Scotland is home to many ice cream hotspots including Mackie's of Scotland (which impressively ranks as the number one take home ice cream brand in Scotland and number five in the UK) and its only ice cream parlour, Mackie's 19.2. From traditional flavours like Scottish tablet to eccentric creations like Haggis ice cream (yes, you read that right!), you're never far from a delicious ice cream stop and the many parlours across Aberdeen and Aberdeenshire.
And there's plenty of must-see sights right on the doorstep of some of my favourite ice cream parlours around Aberdeen and Aberdeenshire. Here are just some of the stops you've got to make when you go for a delicious ice cream:
Towering sights at Mackie's 19.2
In 2017 Mackie's opened its first ever parlour in Aberdeen, Mackie's 19.2. Located 19.2 miles away from the family farm where its ice cream has been made for over 30 years, you're in a prime spot for looking up to the towering 'Poised' leopard sculpture designed by Andy Scott (creator of the Kelpies) which is perched right outside the parlour and close by is Marischal Square to see the second largest granite building in the world, Marischal College. 
https://www.instagram.com/p/ByqEcjPgz8V/

Majestic castle ruins at Rizza's of Huntly
Along the banks of the River Deveron sits the market town of Huntly where you'll discover Rizza's of Huntly where the Rizza brothers started producing its ice cream in 1914 after moving over from Italy. Once ice cream is in hand, take a short walk down to the ruins of Huntly Castle, where the French inspired castle has a unique and striking carved entrance of the Gordon Clan Cress (one of the powerful family's to live in the castle) makes it the only carved doorway of its kind in the British Isles.
https://www.instagram.com/p/BzNgoehH5iv/

https://www.instagram.com/p/BzS8Du_nkKi/

Banksy-esque art at Aunt Betty's
If the feeling of sand between your toes is what you need to enjoy your ice cream, Aunty Betty's on the Stonehaven beach front is the spot for you. Expect a generous scoop of ice cream loaded with toppings that will make your order a treat for the eyes. Take in the sea breeze on a beach walk and discover maritime themed sculptures which mysteriously appeared along the coastline a few years ago. The local artist of the sculptures was unknown for some time causing many to wonder if a rival for Banksy was living in Stonehaven.
https://www.instagram.com/p/Bzv3G2OF1Wb/

https://www.instagram.com/p/BzAqeN-H38Q/

Filming locations at Portsoy Ice Cream
Be spoilt for choice at Portsoy Ice Cream with over 100 homemade flavours to choose from using the finest local ingredients. Take a seat in the shop's coffee corner and enjoy a hot drink, sundae or conquer the mammoth bubble waffle cone (yum!). Venture down to the Portsoy Harbour which was built in 1825 and took a leading role in Whisky Galore! (2017) where Portsoy provided the setting of the main village on the Isle of Todday.
https://www.instagram.com/p/BzLdY7kHLpT/

Royal treats at Shorty's
Travel into the Cairngorms National Park and explore the Royal Warrant town of Ballater which is named due to the amount of businesses which have received special recognition from the British Royal Family for high standards. An ice cream from Shorty's is a must for a delicious selection of homemade ice creams and its sensational take on eton mess ice cream. Take your ice cream into the car and head for Balmoral Castle before it closes for season on 31 July to make way for the Queen coming into residence for her summer holidays.
https://www.instagram.com/p/BujLVehHahi/

To create your next foodie visit to Aberdeen and Aberdeenshire that combines plenty of sights, use the 'Inspire Me' section of the website for an unforgettable trip that will leave you ice-screaming for more.