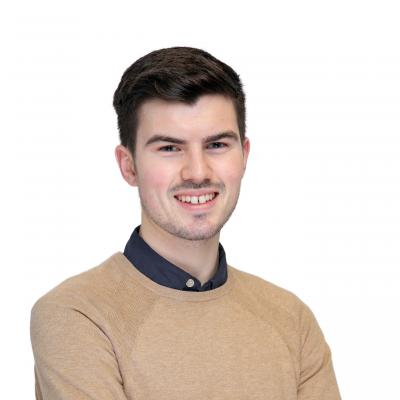 Romantic escapes to share with your valentine
21 January 2020
Charming retreats nestled in majestic countryside, candlelit diners and dreamy walks met with breath-taking coastal views fill Aberdeen and Aberdeenshire, creating the perfect romantic escape to share with your valentine.
If you're struggling for inspiration, here's my highlights that you can spoil your one and only with all year around:
Romantic overnight stays
Douneside House
Bask in luxury at Douneside House which greets visitors with a breath-taking view of the rolling Royal Deeside hills. For those looking to be rejuvenated, its health club equipped with swimming pool, sauna and steam room will fit the bill all before indulging on its delicious restaurant menu.
https://www.instagram.com/p/B5zj1sgDwTM/

Glen Dye Cabins & Cottages
Lovers of Coorie (the Scottish term used for those keen on slow travel whilst embracing the Scottish outdoors), Glen Dye Cabins & Cottages is an ideal fit. Venture deep into the woodland pines to discover The Saw Mill cabin, a cosy hide-out with wood fired hot tub just a short walk from the spectacular countryside vista that awaits out on the hills.
https://www.instagram.com/p/B7IX1yGlCA4/

Maryculter House Hotel
A perfect setting for history buffs is the riverside retreat of Maryculter House Hotel which was the setting of the order of the Knights Templar dating back to 1227AD. Not only steeped in reveling history, the hotel is perfect for golf lovers with the challenging Peterculter Golf Club located just across the water.
https://www.instagram.com/p/B1-r39zHu1x/

Sweetheart Cottage
Enjoy a truly enchanting stay in the Cairngorms as you stargaze from the warmth of an outdoor hot tube at The Love Nest at Sweetheart Cottage. Explore the grounds to find nearby Poldullie Bridge which featured in the 2019 blockbuster Mary Queen of Scots starring Margot Robbie and Saoirse Ronan.
 https://www.instagram.com/p/B1MmuUFF3-7/
Sensational tastes
Moonfish Café
A candle-lit dinner may be more to your taste and Michelin Guide, Moonfish Café is perfect for a romantic meal for two. Known as a leader in the local food scene with experimental creations and bold flavours, you can be sure to dine on a meal that turns tradition on its head.
https://www.instagram.com/p/B5Ieyh8ngKI/

The Creel Inn
Cosy up to a roaring fire and cherish every mouthful of the beautiful seafood served up at The Creel Inn. Perched on the cliffside of Catterline, the restaurant overlooks the spectacular coast which provides the seafood that shapes its seasonal menu meaning the freshest produce will be had here.

https://www.instagram.com/p/BkFh-PFlGPd/
The Rothesay Rooms
Treat your partner like royalty with a dining experience at The Rothesay Rooms in the quaint countryside town of Ballater. After Storm Frank destructed Ballater in 2015, Prince Charles started up the restaurant to revive the area and now it's a much sought-after eatery which features on the 2020 Michelin Guide.
https://www.instagram.com/p/Bzqmi7FHJAk/

1906 Restaurant at His Majesty's Theatre
If a night at the theatre is calling your name, 1906 at His Majesty's Theatre is the perfect spot for a contemporary pre-theatre meal. Whether you're after elegant ballet, a toe-tapping live music performance or a West End hit, find out what shows are coming up here.
https://www.instagram.com/p/Be8ni2Ugj_0/

Grape & Grain
Maybe you're in search of an intimate bar with a good measure of luxury? Grape & Grain is the perfect match for a tipple or two. Voted Scotland's Gin Bar of the Year at the Scottish Bar & Brews Awards, expect an extensive list of Scottish gin (including some local names) along with wine and craft beer.    
https://www.instagram.com/p/B1wAyrPHM5C/

Hand in hand walks
Muir of Dinnet
Escape deep into one of the prettiest woodlands of the Cairngorms National Park that's filled with enchanting walks that skim the tranquil waters of Loch Kinnord. Escape into the Burn O' Vat (a cave-like rock structure) with its own rushing waterfall - Queen Victoria regularly visited here on route to Balmoral Castle!
https://www.instagram.com/p/B3ptDzQpsMv/

Newburgh Beach
If you love nature just as much as your significant other, Newburgh Beach is a dream spot for you. Apart from the beautiful seascape with some of the largest dunes in Britain you can see spectacular wildlife including a colony of over one-hundred seals which chill out on the beach bay across the water.
https://www.instagram.com/p/B7S7ocTgn4t/

SPECTRA
If keeping green is high on your agenda, SPECTRA (Aberdeen's festival of light) returns offering a sustainable gift for couples looking to avoid excessive gift packaging. Head out to the streets and get a new perspective of Aberdeen as dazzling light installations flood the city centre to celebrate VisitScotland's Year of Coasts and Waters.
https://www.instagram.com/p/BfF5s_QAjRB/

Charming castles
Craigievar Castle
What better setting for a fairy-tale day out than visiting Craigievar Castle which is said to have been the inspiration for Walt Disney's Cinderella Castle. Within the pink castle walls is an impressive collection of artefacts, a secret passageway and outside, woodland trails surround the castle making a fitting romantic walk.
https://www.instagram.com/p/B7axLODDNOR/

Duff House
With Grand Georgian architecture, tranquil surroundings, magnificent paintings and an imperial staircase that's made for two lovers to reunite – Duff House is certainly a location to adore. But it's not all love here, the manor house is the crux of a monetary quarrel between its owner and the architect which was followed by a five-year long court case.    
https://www.instagram.com/p/B3Ee0BKDMQ7/

Dunnottar Castle
Perched high above crashing waves on a secluded clifftop, Dunnottar Castle is a dramatic yet romantic spot (especially when timed right with a sunset). The castle has been used in many films like Hamlet starring Mel Gibson, Victor Frankenstein starring Daniel Radcliffe and James McAvoy along with inspiring the design of Merida's highland fortress in Pixar's Brave.
https://www.instagram.com/p/B7iLxgeHOo0/

Plan your next romantic visit to Aberdeen and Aberdeenshire by using My ABDN and spoil your other half with a get-away that cupid would be proud to endorse.