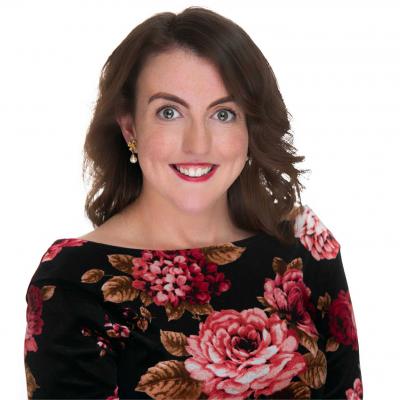 Repression filming locations in Aberdeen & Aberdeenshire
15 September 2020
The dark nights are sneaking in and usually this is the time of year when my family and I would start to have more cosy nights in where we settle down to watch a movie. But sadly, if you're anything like me then you're probably feeling as though you've watched almost everything on Netflix, Amazon Prime, Disney + (the list goes on) by now.
So you can imagine my delight when I hear that something new is being released! On this occasion though, I am super excited because not only is there a new release but it's a movie that was filmed in Aberdeen and Aberdeenshire!
Repression (originally called Marionette) caused quite the excitement when it came to Aberdeen and Aberdeenshire to film in 2018.
According to IMDb, the film tells the story "a therapist, who loses her grip on reality when a ten-year-old boy claims he can control her future". Watch the trailer now:
Aside from the fact that the movie was filmed in Aberdeen and Aberdeenshire, it also has another link to the region. The film stars Peterhead's very own Peter Mullan who has also starred in Trainspotting (1996), War Horse (2011), Sunshine on Leith (2013) and popular TV shows including Ozark, Westworld and Cursed.
The film is released on 28 September 2020 and I've already spotted quite a few familiar places from the trailer alone!
0:03 seconds – Abergeldie Castle
The trailer opens on a car driving through the countryside and some may same that it could be anywhere (and they may have a point). However, a fleeting shot at 0:03 seconds provides us with a glimpse of Abergeldie Castle in Ballater. Abergeldie Castle is a four-floor tower house which was almost washed away when the floods ravaged the area in 2015. Thankfully, remedial work was carried out to save the castle.
0:05 seconds – Blairs Museum
The next shot sees a woman (the therapist) getting out of the car at a grand and gloomy building. This is Blairs Museum on South Deeside Road in Aberdeen. Blairs Museum is housed in the former national junior seminary and today, it is open to the public and houses a magnificent collection of paintings, church textiles, sacred silver and Jacobite memorabilia belonging to the Scottish Roman Catholic Church.
The sombre colouring of the shot is a stark contrast to that of the building in the sunshine where it practically glistens.
0:26 seconds – Sunnybank Primary School
The next place I recognised was trickier. Just behind the red car you can see a blurry signpost for Sunnybank Primary School on Sunnybank Road.
0:28 seconds – Blairs Museum
At 28 seconds, we get another shot of Blairs Museum this time in a low angled view with the camera positioned behind the actors.
0:55 seconds – Portsoy Harbour
The next place on the list stumped me for quite a while but luckily I had visited this location recently. This place is not unfamiliar to film crews. In fact, it has been used as a filming location in the 2016 remake of Whisky Galore! and has also been rumoured to be appearing in the next series of Peaky Blinders. It is, of course, the beautiful village of Portsoy on the Aberdeenshire coastline overlooking the Moray Firth. Every year, thousands of people descend on the village for the Scottish Traditional Boat Festival which takes place annually in June.
1:29 seconds Blairs Museum
As the tension continues to build in the trailer, we see another shot of Blairs Museum. This time in a rather gruesome clip of what looks like a man being set on fire!
1:37 seconds – Aberdeen beach
The final location that stood out to me in the trailer was one of a car chase scene which takes place on Aberdeen beach. Aberdeen beach is a popular spot for locals and visitors alike thanks to its long golden beach and it's close proximity to the city centre.
Repression is yours to own from 28 September 2020.