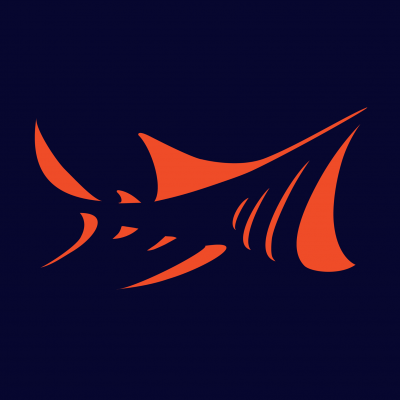 Pink Elephants & Highland Tigers: Aberdeenshire's surprising wildlife
23 March 2021
Aberdeenshire is often overlooked when it comes to wildlife yet from Cairngorms to coast it offers quite possibly the most diverse and fascinating array of species anywhere in the UK. You can go in search of Scotland's Big Five (Golden Eagle, Red Squirrel, Common Seal, Otter, and Red Deer) or watch Bottlenose Dolphin from within Aberdeen city but there are a plethora of other fascinating and bizarre species to find and enjoy. Here are my top five weird, wonderful and surprising species to go in search for:
Pink Elephants
Not all moths are brown and boring. Aberdeenshire is home to some spectacular species including the endangered Kentish Glory and Dark Bordered Beauty as well this stunning Elephant Hawkmoth (so named as the caterpillar looks like an elephant's trunk!).
https://www.instagram.com/p/CMceMp2Ayi4/
Highland Tigers
The Scottish Wildcat (aka the Highland Tiger) is critically endangered and Aberdeenshire is one of the last strongholds for the species. Recently this highly elusive species has visited the Glen Tanar viewing hides where you may also see Pine Martens and Badgers.
https://www.instagram.com/p/B7oZNI6nm2Z/
Carnivorous Plants
If you go up the mountain today you're sure for a big surprise… The moors and bogs of Aberdeenshire are home to no less than five species of carnivorous plants all munching their way through midges and other small invertebrates through the summer!
Globe-trotting seabirds
Every summer the Sands of Forvie on the Aberdeenshire coast become a hub of bird activity as Sandwich, Arctic and Common Tern arrive to breed. Once finished they head south, the Arctic Tern spending the winter in Antarctica, Sandwich Terns along the South African coast and Common Terns in West Africa!
Ocean Leviathans
The thought of large whales in our inshore waters seemed bonkers until very recently. The world population of Humpback Whales has rocketed and they are now being seen with increasing regularity around the Scottish coast and even close in along Aberdeenshire shore line. Keep your eyes to the sea for a chance to spot one of these incredible creatures.
Learn more about North-east Scotland's wildlife on a tour with Wild Discovery.