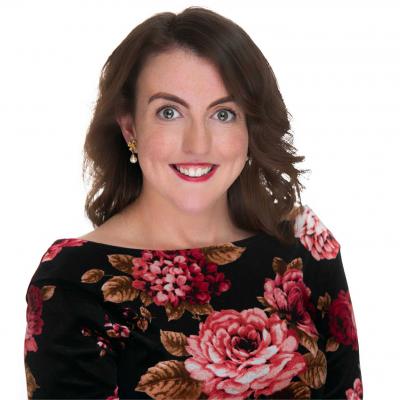 Pet-friendly trips in Aberdeen and Aberdeenshire
11 April 2019
Planning a family holiday with dogs can be a daunting task so we've narrowed down some of our top places to eat, play and stay which are pet-friendly in Aberdeen and Aberdeenshire.
Where to eat
The Boat Inn
A delightful riverside inn located in the heart of Royal Deeside, The Boat Inn in Aboyne is the perfect place to enjoy freshly prepared, locally sourced dishes while man's best friend tucks into the doggy bar.
Brewdog
Now the clue is somewhat in the title for this one. Brewdog is known for its love of dogs and from the looks of it the pups seem to love it too. Take your pick between the flagship venue at the Gallowgate or Brewdog Castlegate in the city or at the BrewDog Brewery in Ellon at the DogTap restaurant.
https://www.instagram.com/p/BrKoFlPnhS3/
Foodstory
This popular restaurant serves up some of the best vegetarian food in town. As well as encouraging visitors to eat green, Foodstory welcomes furry friends too. Stilton the Pug looks very thankful to be hiding from the dreich (Doric word for dreary or bleak) weather in this cosy restaurant.
https://www.instagram.com/p/BpMRd7BgJDD/ 
The Craftsman Company
Independent coffee and ale house, The Craftsman Company is home to an array of craft beer, gin and coffees but it's often filled with adorable pups too. For dog lovers who don't have their own dog it's one of my favourite spots.
https://www.instagram.com/p/BvSO5dwn6GW/ 
The Cock and Bull
North of Aberdeen, head to an intimate inn which features in the Micheline Guide. The Cock and Bull in Balmedie serves up hearty local produce in lovely surroundings. It's also frequented from adorable dogs like Bell *cue awws*
https://www.instagram.com/p/BqdPgFNHrW5/ 
Where to play
City walks
There's plenty of great places to go dog walking in Aberdeen. In the city centre try a beautiful park and garden. This playful wee chap loves the Duthie Park. Hazlehead Park, Seaton Park and Victoria Park are also great suggestions and at this time of year they are very colourful with the arrival of spring.
https://www.instagram.com/p/Buk_qD6Fafd/ 
Countryside walks
Aberdeenshire is home to a large portion of the Cairngorms National Park and with all that countryside there's plenty of walks to choose from. Loch Muick, Lochnagar and Balmoral Cairns (the Balmoral Pyramids) are popular spots for walkers. North of Aberdeen, Aden Country Park and Haddo House are fantastic options for stretching your legs and exploring the tranquil landscape whilst Bennachie is perfect for the more adventurous hiker.  Further south Mount Keen is Scotland's most easterly Munro and is certain to tire out your four-legged friends (and you too).
https://www.instagram.com/p/BvSTIj2HtQi/ 
Coastal walks
On bright days, nothing feels more summery than a trip to the beach. Aberdeen Beach is a popular spot year round thanks to it's golden sands and city centre location. Balmedie Beach's towering tunes are great fun for the whole family as is St Cyrus National Nature Reserve.
 https://www.instagram.com/p/Bu60iy_lJSF/
Historic walks
Most of our castles don't permit access to pets however they do allow pups to admire the grand buildings from the outside. A great way to merge exercise with some history and culture. Old Aberdeen and Fittie are also idyllic places to go for a walk in the city centre.
https://www.instagram.com/p/BpjcOMSHbCR/ 
Where to stay
Ballater Caravan Park
Many of our caravan and camping sites are dog-friendly. Ballater Caravan Park situated near the foot of Craiggendarroch Hill is a wonderful spot for those hoping to enjoy some time in the great outdoors on their trip. Slightly further afield Loch Muick and popular Munros including Lochnagar and Ben Macdui are within a short driving distance.
 https://www.instagram.com/p/BnqnFWoluAR/
Aikenshill House
Aikenshill House, near Newburgh, offers a luxurious guesthouse and a self-catering bothy only 20 minutes drive from Aberdeen city centre. Aikenshill also welcomed The Wee White Dug recently and you can read more about their adventure here.
https://www.instagram.com/p/BqUa4E7HJ4G/ 
Dalriada Luxury Lodges
Dalriada Luxury Lodges overlooks the spectacular scenery offered by Stonehaven and Dunnottar Castle in the distance. Dalriada open their doors to well behaved puppies and owners because they know that no holiday is complete without your little friends. Take a walk to the town centre and enjoy a well earned treat at The Bay Fish and Chips or Aunty Betty's.
https://www.instagram.com/p/BvV-Xn2DgGg/ 
For more information check out the pet-friendly breaks section of our website here.