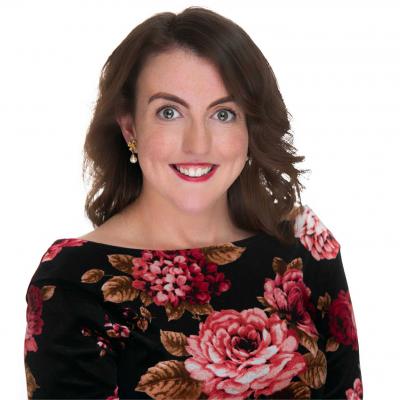 12 places in Aberdeen and Aberdeenshire giving us serious 'Outlander' vibes
31 May 2019
When Outlander first graced television screens in 2014 it took the world by storm as millions of viewers fell in love with Claire and Jamie's story. Based on novels of the same name by Diana Gabaldon, of which the first was published in 1991, the story revolves around an English WWII nurse, Claire Randall (played by Caitriona Balfe), who accidentally travels through time via stone circle and finds herself in 1743 Scotland where she meets the dashing soldier, Jamie Fraser (played by Sam Heughan).
I love Outlander and the beautiful places which have been showcased in filming locations during the series (the locations team behind Outlander is phenomenal) but I can't help thinking about bonnie spots in Aberdeen and Aberdeenshire which could also fit in to the show. Read on to see my suggestions for places in Aberdeen and Aberdeenshire that remind me of Outlander.
(Disclaimer: Outlander has not filmed in Aberdeen or Aberdeenshire (although my fingers are definitely crossed that one day something will be filmed here). This blog's an opportunity for one Aberdonian Outlander fan to use her imagination and try to justify rewatching the series yet again. Enjoy!)
Warning this blog may contain spoilers.
1. Aberdeenshire's Stone Circles as Craigh Na Dun
You can't discuss Outlander without mentioning the iconic stone circle Craigh na Dun where Claire and Jamie's adventure truly begins. Now we know that Craigh na Dun doesn't exist, but Aberdeenshire is home to almost 150 stone circles and magical or not, these stones will make you feel like you have travelled back in time. Check out our blog on 10 of the best Stone Circles in Aberdeenshire here. Please note, it cannot be guaranteed that these stones will lead back to Jamie Fraser (sorry!).
https://www.instagram.com/p/Bujqp0IBp_h/ 
2. Clachnaben (as Cocknammon Rock)
During Claire and Frank's "second honeymoon" in 1945 as they are driving through the idyllic Scottish countryside Frank (played by Tobias Menzies) points out Cocknammon Rock where British soldiers would ambush Scottish rebels. Fast-forward (or should that be rewind and go back in time) to when Claire meets Jamie she warns him of this fact and a skirmish ensues fuelling Dougal (played by Graham McTavish)'s suspicions of Claire being an English spy. Although Cocknammon Rock was created by CGI for the TV series I think that Clachnaben in Glen Dye would be a great spot for this scene to take place (and hopefully it will have somewhere soft for Claire to land when she gets chucked off the horse too!).
https://www.instagram.com/p/BcsmBR6ltYw/
3. Huntly Castle as Castle Leoch
Castle Leoch is one of the more prominent castles in the series and it's the stronghold of the MacKenzie Clan. Huntly Castle in Aberdeenshire was once the seat of Scotland's most powerful families and similarly to Doune Castle where Outlander was filmed, Huntly Castle is now a dramatic ruin managed by Historic Environment Scotland.
https://www.instagram.com/p/BvEx76XgsdZ/
4. Gight Castle as The Black Kirk
While struggling to adjust to life in 1743, Claire gets caught up in "witchcraft" when some young children are "possessed" at The Black Kirk. After peaking Claire's curiosity, she and Jamie visit the Kirk which is derelict and cloaked with greenery growing on the walls. Near Methlick in Aberdeenshire lie the remains of Gight Castle which is in similar condition. Visitors can enjoy pretty views of the River Ythan as they admire Gight Castle. Please note, visitors cannot go inside the castle but can walk around the castle ruin.
https://www.instagram.com/p/BiiEw8FlBxI/
5. Burn O Vat as St Ninian's / Liar's Spring
As a final test to discover Claire's identity Dougal questions her after allowing her to drink at St.Ninian's Spring otherwise known as the Liar's Spring. The Burn O' Vat has always had an enchanting vibe surrounding it so if someone told me that drinking from the spring acts as a truth serum I would probably believe them (especially if they'd just drank from the spring).
https://www.instagram.com/p/BwyQm_kHRsG/
6. Findlater Castle as Fort William
Out of all the locations in the series none spooked me more than Fort William (that is until Wentworth Prison) where Black Jack Randall (also played by Tobias Menzies) was in command of the garrison. Every mention of the place reminded me of the ever-prominent threat that he posed. When Claire is rescued by Jamie after falling into the hands of Black Jack Randall, Jamie and Claire leap into the water of the loch below. Due to this plot point it is crucial that I suggest somewhere within close proximity to water such as Findlater Castle,  Slains Castle or Dunnottar Castle.
https://www.instagram.com/p/BtwsrbinLNS/
7. Castle Fraser as Lallybroch
Castle Fraser is one of the largest tower houses in Scotland. Apart from the obvious connection with the name, Castle Fraser holds many ties to the fictional hero as the house motto for The Clan Fraser of Lovat in Aberdeenshire is also "Je suis Prest". Fans may also notice a cardboard cut-out of Jamie Fraser in the castle's gift shop so naturally I feel that Castle Fraser would be the perfect backdrop for Lallybroch. It even has archway which is a crucial for Jamie's first meeting with Black Jack Randall.
https://www.instagram.com/p/Bx498J1A3gs/
8. The Mill at Delgatie as the Mill at Lallybroch
As soon as I clapped eyes on this shot of the mill at Delgatie Castle I pictured it as the mill in Lallybroch which Jamie - and a helpful redcoat - repair.  Delgatie Castle is said to be haunted by a red haired woman called Rohaise who appears in one of the bedrooms when men stay there.
https://www.instagram.com/p/BT_GLFEhbC9/
9. Stonehaven Harbour as the French Harbour
After Claire and Jamie (and I can't forget Murtagh played by the marvellous Duncan Lacroix) leave Scotland at the end of season one, season two picks up with them arriving in France. The picturesque spot near Fife where it was filmed bears a resemblance to another one of Scotland's fine coastal villages, Stonehaven. Does anyone else see the similarities between the Harbourmaster's House in Fife and The Tolbooth Museum in Stonehaven?
https://www.instagram.com/p/CHBN0kwJqaH/
10. Whisky Distillery as Le Harve Warehouse
Whisky has been a strong part of Scotland's culture for centuries, so it makes sense that whisky is woven into the Outlander series. In Aberdeenshire we have eight whisky distilleries that would make an ideal stand in as the setting of the wine warehouse that Jamie's cousin Jared owned at the docks in Le Havre. Find out more about our whisky distilleries here.
https://www.instagram.com/p/BeYPiiIg31n/
11. St Machar's Cathedral as L'Hopital des Anges
St Machar's Cathedral is the oldest building in active use in Aberdeen with glorious stained-glass windows and high ceiling. The Cathedral is not too dissimilar from Glasgow Cathedral which was used as the setting for L'Hopital des Anges where Claire volunteers during her time in Paris and later as a patient in a heart-breaking development.
https://www.instagram.com/p/Bu_0bNNjbrO/
12. Pitmedden Garden as Versailes
In a bid to prevent the Jacobite uprising and the destruction of the Highland clans, Claire and Jamie visit the magnificent Palace of Versailles and the gardens. Pitmedden Gardens is a Scottish Renaissance walled garden with over 30,000 annual bedding plants that create colourful masterpieces which would be fit for this scene. Thankfully a trip to Pitmedden Garden will not be accompanied by a harrowing appearance of Black Jack Randall although we're sure actor Tobias Menzies would be welcome.  
https://www.instagram.com/p/Bz3Zrc0nXOM/
For more information about what to do in Aberdeen and Aberdeenshire just go to www.visitabdn.com/what-to-do .