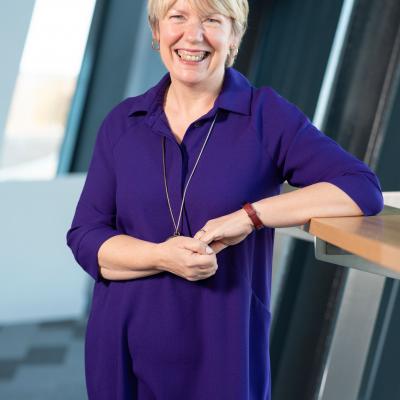 Make a Day of It by the Coast
5 August 2022
Oh I do like to be beside the seaside so the old song says. And in Aberdeenshire, with its 165 miles of coastline, you're never too far from golden beaches, rugged cliffs and breath taking sea views.
Why not start your day by the sea just 20 minutes north of Aberdeen with a hearty breakfast at Newburgh's Trellis café and then head for the village's enticing golden sandy beach and extensive dune system at the mouth of the River Ythan.
The beach is a haven for wildlife and is home to a 400 strong colony of grey seals. Across the estuary is Forvie Nature Reserve, home to vast numbers of diving terns, eider ducks and oyster catchers. Be sure to bring your binoculars!
As well as birds and mammals, it's worth visiting Newburgh for the mesmerising shifting Sands of Forvie where the half-buried remains of a 12th century church are clearly visible.
Continue up the coast to Cruden Bay where the glorious beach sits at the northern end of the two mile long Bay of Cruden. It's a haven for watersports - or building sandcastles - with parking nearby.
Also close at hand is the spectacular cliff top Slains Castle which is reputed to have inspired Bram Stoker's famous Gothic novel "Dracula". It provides a dramatic backdrop for those testing their golfing skills at the world class Cruden Bay golf course.
Image credit: 4dam.jpg on Instagram
For more rugged, natural beauty, why not take in the Bullers of Buchan where you might spot some nesting puffins.
If the bracing sea air has given you an appetite, there are plenty options for lunch a few miles inland in nearby Ellon. Try out the mouth-watering menu at the Coffee Apothecary or Symposium Coffee shop before continuing northwards towards Peterhead.
This bustling commercial port, the largest white and pelagic fishing port in Europe, is well worth visiting and three well marked tourist trails will lead you on a fascinating tour of the town with 26 informative storyboards bringing to life the town's colourful past. You don't need to walk the trails in one go but feel free to dip in and out at your own pace.
However, no visit to Peterhead would be complete without spending some time behind the bars of the award-winning Peterhead Prison Museum. The once infamous jail now welcomes visitors who can tour the cells, laundry, exercise yard and shower block while an audio commentary brings the scene to life.
Moving on from Peterhead to the northerly town of Fraserburgh, you have the option of hugging the coast and enjoying a meander along the unspoiled beaches and coves such as Rattray Head, flanked by dunes 100ft high. Here you can also see the historic Rattray Head lighthouse which dates back to 1895 and survived being machine gunned and bombed during WW2.
To discover more about the engineers who built the country's lighthouses and the people who tended them, don't miss a visit to Fraserburgh's Museum of Scottish Lighthouses. Your entrance ticket gives you access to three great attractions in one – the Museum of Scottish Lighthouses, Kinnaird Head Castle and a guided tour of Kinnaird Head lighthouse.
Finish off your tour with a refreshing cuppa in the Museum's café and take in the tearoom's stunning sea views.]
Get inspired for your adventures in the North-east via VisitAberdeenshire's other channels: