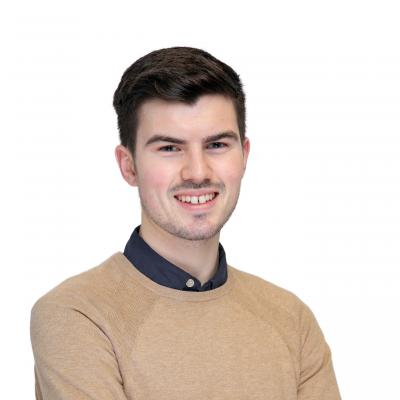 Instagram accounts to follow for your fix of Aberdeen and Aberdeenshire
9 April 2020
Every week talented photographers capture the beauty of Aberdeen and Aberdeenshire and share their images on Instagram using #visitABDN. From sightseeing dogs to birds eye view drone shots and majestic countryside views, there's so much to be inspired by.
If you're longing to add majestic imagery to your Instagram feed, here are my recommendations of accounts that you should follow:
Explore the great outdoors with Ian Grebby who, as you can see, is always on the go snapping beautiful shots of the coast like this stunning shot at Balmedie Beach. And it doesn't end there, Ian throws in plenty of countryside and Dunnottar Castle images for good measure of too. 
If you love city views, Aberdeen Newbie is the account for you. Loaded with pictures from around Aberdeen city centre, beach walks and adventures in Old Aberdeen, you'll get an insight of what sights to see in the city.
If tranquillity was described by a picture, it would be this one of Rattray Head Lighthouse. When I look at these images by Jheasman Photography, I'm always transported to location with the use of crisp imagery that makes you feel like you're there taking the picture.
This little bundle of sunshine is always busy exploring what's on her doorstep and certainly captures the beauty of Aberdeen and Aberdeenshire. I absolutely love this look through shot of the Sculpture court of Aberdeen Art Gallery.
Step into the rolling heather-clad hills of the Cairngorms National Park with this account and discover images from all around the UK's largest National Park. If this doesn't make you want to grab your walking boots, I don't know what will.
I love this account for all the beautiful shots of the coast and harbour towns like this peaceful picture of Portsoy Harbour. Plus, cute levels will soar with the occasional picture of highland cows.
Mixed with travel photography from around the world, Martin blends stunning images from around Aberdeenshire perfectly into his grid. Isn't that boardwalk just asking for you to run and cannonball off the end?
Aside from travelling all over Scotland, this fashionable pooch is no stranger to Aberdeen and Aberdeenshire making regular trips venturing high into the hills and visiting castles like Tolguhan Castle pictured below. Look at that wee face!
If you like a bit of mystery on your feed, this account is great for getting an alternative look at the many castles that fill Aberdeen and Aberdeenshire along with catching a glimpse of nature.
Take to the skies and see Aberdeenshire through epic drone shots. In addition to this striking view of one of the Prince Albert Balmoral Cairns, there's some stunning shots of Corgarff Castle and it's star shaped battlements.
Lovers of beachscapes and lighthouses need to get following Kim Grant who shares images of heritage and landscape points around Aberdeenshire. For those of you who like more detail, take a look at Kim's YouTube channel where she shares insightful travel vlogs. 
It's castles and architecture galore over on Dan Christie's account but his captures of the outdoors are equally as luring. This image of the Spital of Glenshee captures the unspoiled beauty of the Cairngorms perfectly.
There are much more inspirational accounts to follow, check out the VisitAberdeenshire Instagram account  or simply search #visitABDN to check out more stunning imagery that's been shared.