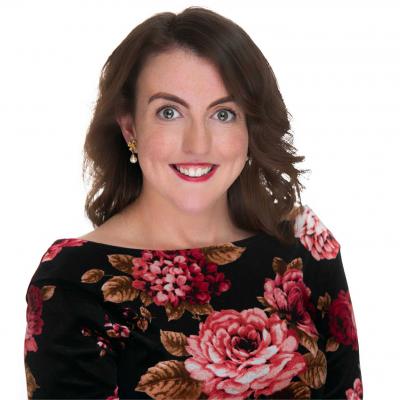 12 magical places in Aberdeen and Aberdeenshire that remind us of 'Harry Potter'
30 April 2019
For some of us, myself included, Harry Potter was an integral part of our childhood. We grew up watching Harry, Ron and Hermione play what might be the most intense game of chess ever, take a flying Ford Anglia car to school, soar through the mountains on a hippogriff and participate in a terrifying tournament that Dumbledore definitely didn't do a risk assessment form for (just saying!) and all the while thwarting and eventually defeating 'He Who Shall No Be Named'.
Harry Potter was filmed in some of the most iconic landscapes in Scotland and it got me thinking; what if Harry Potter was filmed in Aberdeen and Aberdeenshire? Check out my suggestions for some of the movie's most iconic filming locations and show you its North-east Scotland counterparts.
(Disclaimer: Harry Potter was not filmed in Aberdeen or Aberdeenshire. This blog's an opportunity for one Aberdonian Harry Potter fan to divulge into a little bit of magic on Harry Potter day)
1. King's College as Hogwarts
Possibly the most iconic location, Hogwarts plays a key role in the Harry Potter series and is almost a character in its own right, with its mischievous hidden rooms and moving staircases. Full of character, King's College in Old Aberdeen is a must-see when visiting Aberdeen. The late 15th century building boasts an impressive crown tower as the centrepiece of the university. It's often thought to look Hogwarts-esque by visitors and I can certainly picture Madam Hooch teaching flying lessons on the quad.
https://www.instagram.com/p/BwDIgwYlv0Q/ 
2. Marischal College as the Great Hall
When Harry enters the Great Hall for the first time, he describes it as "a strange and splendid place… lit by thousands and thousands of candles which were floating mid-air over four long tables…". Marischal College is another iconic location in Aberdeen city centre (it's the second largest granite building in the world after all) and after seeing this shot of Mitchell Hall, I think it would be the perfect place to stand in for Hogwart's Great Hall. I'll get to work on lighting those thousands of candles if someone else can figure out the sky roof...
https://www.instagram.com/p/BppSFDCHHVy/
3. Old Aberdeen as Privet Drive
Now I know in theory Privet Drive is supposed to be conveyed as almost boring with its row of identical houses with cars all the same model but I've always thought it was a pretty cute spot and would have likely been a nice place to live if you evicted The Dursleys. For me, the houses near Brig o Balgownie in Old Aberdeen are super picturesque and quirky and would be a great alternative for Privet Drive. My only issue is that maybe it's too cosy and so inviting that Harry might not want to leave.
https://www.instagram.com/p/Bo-G6D8AVdZ/
4. Belmont Street as Diagon Alley
Diagon Alley: "a cobblestoned shopping area for the wizarding world". Belmont Street is home to quirky restaurants, shops and it's even cobblestoned too. Books and Beans is cosy restaurant that I'd imagine Hermione would love with the walls lined with books and there are lots of lively bars including The Tippling House, Revolucion de Cuba and Siberia. 
https://www.instagram.com/p/Bp7Z9OoHdJP/
5. Royal Deeside Railway as the Hogwarts Express
Talk about arriving in style - the Royal Deeside Railway was regularly used by the Royal Family and other VIPs as transport to Balmoral Castle so it could definitely handle the pressure of transporting wizards. Now let's make sure we're in the same carriage as Professor Lupin so he can protect us from any dementors that also fancy a holiday to North-east Scotland.
https://www.instagram.com/p/Btg_Iojn5_q/
6. Cullen Viaduct as Glenfinnen Viaduct
Glenfinnen Viaduct in Lochaber is a huge tourist attraction and regularly attracts visitors from all over the world to admire the scenery. Although slightly smaller, Cullen Viaduct is an impressive structure and in autumn 2018 featured in Channel 5's documentary Lost Railways. Keep your eyes on the skies for a blue Ford Anglia flying alongside you.
https://www.instagram.com/p/BoL8YtOn5RQ/
7. Mar Lodge and Pittodrie for Quidditch
Every wizard's favourite sport, Quidditch! At first thought Pittodrie Football Stadium (home of The Dons) would be the obvious choice for filming a sports sequence as we'll need stands full of people decked out in the different house colours. However due to the scale of the game perhaps we'd need a slightly larger arena. Enter Mar Lodge NNR a dramatic 29,000 hectare estate in the Cairngorms National Park (just try not to get distracted by the surroundings as you'll miss the game). Mar Lodge is no stranger to flying filmmakers, the landscape even acts as the backdrop to The Dark Knight Rises (2012) when Bane hijacks the plane in the action packed opening scene.
https://www.instagram.com/p/BvdsB5rjdGr/
 https://www.instagram.com/p/BooQ1HqnMV_/
8. Ballater for Hagrid's home
This was a slightly trickier location to place, the home of the half-giant wizard Rubeus Hagrid, but when I saw @megbeaudry's shot of this hut on Braemar Castle Estate in Ballater then it fell into place and as it turns out I wasn't the only one thinking it by the sound of her caption.
https://www.instagram.com/p/BuwtL_CgOOQ/ 
9. Peterhead Prison and Slains Castle as Azkaban Prison
Naturally Peterhead Prison Museum springs to mind for the location of Azkaban Prison.  However, since Azkaban is set in the North Sea and was a fortress for a time perhaps the haunting Slains Castle could be a suitable alternative. Hopefully you won't see any dementors on your trip (or vampires! The castle is said to have inspired Bram Stoker's Dracula).
https://www.instagram.com/p/BlivSMLlFZU/
 https://www.instagram.com/p/BqnSJUMDDSh/
10. Loch Muick or Loch Callater for the Flight of the Hippogriff
One of most beautiful magical creatures to feature in the Harry Potter series in my opinion. I would love to go flying through the air with Buckbeak and my destination of choice would be over Loch Muick because it's simply magical but also because I always see incredible drone images of the Loch and wish I could see it in person from that angle. Plus I've got to have a Loch for Buckbeak to dip his toes into of course.  Loch Callater would also work wonderfully too.
https://www.instagram.com/p/Bq-chg9nYOK/ 
11. Hazlehead Maze for the Triwizard Tournament Maze
Now personally if Hazlehead Maze was the maze from the Triwizard Tournament stocked with dangerous creatures then I would not be going in it but thankfully Hazlehead Park maze is much more enjoyable. It's actually Scotland's oldest maze and a great activity for the whole family on a trip to Hazlehead Park. Afterwards take a look at the park's beautiful rose gardens.
https://www.instagram.com/p/BmqGCOqAuz-/ 
12.  Loch Kinord for Dumbledore's Resting Place
Finally we need a tranquil and serene location for Dumbledore's final resting place. Where better in Aberdeenshire than Loch Kinord in the Muir of Dinnet NNR? Remarkable location with a tree filled island: tick! Take a walk up to the Burn o Vat during your visit for a extra slice of magic.
https://www.instagram.com/p/BvqJarRn0FT/ 
Looking for more magic on your trip to North-east Scotland? Don't miss Breakout Games Aberdeen's brand-new Harry Potter escape room "Dark Arts" opening in May 2019. Wands and robes at the ready.
For more information about what to do in Aberdeen and Aberdeenshire just go to www.visitabdn.com/what-to-do