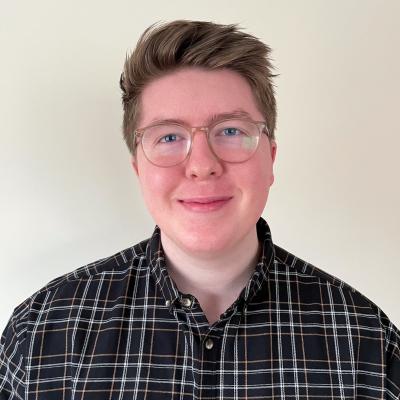 Hop heaven in Aberdeen and Aberdeenshire
15 June 2021
If the thought of an ice-cold craft beer has been on your mind to cool you down in this hot weather, Aberdeen and Aberdeenshire will spoil you with masses of local craft beer.   
In the city alone, a collective of six craft beer bars have come together to create a Craft Beer Kilometer to showcase the very best of beers brewed in North-east Scotland and further afield. Here's my suggested itinerary for your ultimate beer hop during your next visit and everything you need to know about the stops that fill the route:
https://www.instagram.com/p/Bp96BZvn5W8/?utm_source=ig_embed
Stop one: BrewDog Castlegate
Start off your craft beer crawl at leader of the craft beer revolution, BrewDog at its Castlegate bar on the east end of bustling Union Street. Aberdeenshire is where the beer tycoons story all started more than 10 years ago where explosive flavours were brewed in a garage and sold from the boot of a car.
Explore 16 craft beer lines in the ground level bar and go downstairs to experience the basement bar UnderDog, where craft beer and live music are combined. Don't forget about the food here too, highly recommend the Cluck Norris Burger!
Stop two: Fierce Beer
Everybody needs good neighbours and just seconds around the corner from BrewDog Castlegate is  another local beer brand Fierce Beer. It is growing in popularity since opening its first bar in 2018 following a successful crowdfunding campaign. You can be certain to discover your next taste sensation here with a wide selection of hoppy, dark and fruity beers. If sour beer is your thing, the Very Berry is quite something.
https://www.instagram.com/p/B0gy3orFFhT/
Stop three: The Craftsman Company
See ships dock right up against the city centre streets as you walk downhill to the foot of Market street to The Craftsman Company which looks out to Aberdeen Harbour. This cosy coffee and ale house is not only perfect for a caffeine fix but has more than 15 fresh and exciting craft beer lines to taste including its own "Lager Than Life" which is a permanent resident at the bar.
Stop four: CASC
Escape to the cellar of CASC underneath Aberdeen's ancient Merchant Quarter (once the hub of trading dating back to the 13th century) and be indulged by the range craft beer, scotch, artisan coffee and cigars creating a unique bar experience.
CASC is just a stone throws away from The Green, the perfect starting point for taking in the impressive street art sights of Nuart Aberdeen which acts as a captivating backdrop as you walk to your penultimate beer stop.
https://www.instagram.com/p/BicGv8Zl84W/
Stop five: six°north
Take in the scale of Marischal College (the second largest granite building in the world) as you make your way to six°north which promises to spoil beer enthusiasts with modern and artisanal beers. Inspired by Belgian brewing culture, the bars spacious surroundings creates perfect location to chill and delve into an endless range of exciting craft beer from around the world along with its own beers brewed south of Aberdeen in Laurencekirk.
https://www.instagram.com/p/ByyBrTNHxHl/
Stop six: BrewDog – Flagship Bar
You've made it to your final stop on your craft beer tour, celebrate with a pint at the first ever BrewDog bar to open in the UK before its bars quickly populated the beer map. In addition to featuring a rotation of 100 of its own beers, this bar regularly adds guest beers to the mix too.  This bar is a pizza fans dream with delicious stonebaked pizzas matched with the perfect pint creating complimentary tastes.
https://www.instagram.com/p/BkV9_MrFCMt/ 
Still looking for more? How about venturing outwith the city and stepping behind the scenes on a BrewDog brewery tour to learn the brands story or travel further North to the Brew Toon Microbrewery in Peterhead which creates small batches of handcrafted beer. And after all that, there's still more craft beer to enjoy, check out our craft beer page for more.