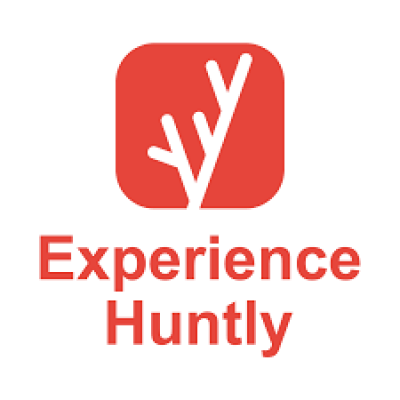 History, Heritage and Room to Roam in Huntly
16 July 2021
With its rich history and heritage, connections to the outdoors and nature, and array of locally produced Scottish fayre, Huntly offers an authentic appeal and plenty room to roam. 
It is impossible to think of Huntly and not recall the town's most iconic landmark, Huntly Castle.  The ruins still offer a glimpse of the castle's majestic heyday as home to the Earls of Huntly, and its long history of prestige and fame, including acting as a shelter for Robert the Bruce.  Historic Environment Scotland invites visitors to explore the castle and enjoy the events programmes on offer, including living history events where visitors can step back in time and meet influential historic characters.
Credit: Dave Simpson
A short drive from Huntly sits Leith Hall manor house, set in a 286-acre estate surrounded by scenic gardens. Now run by The National Trust, Leith Hall offers a tearoom and walks, trails and wildlife, providing a tranquil haven to relax and enjoy with family or friends.  A trip to the Huntly Falconry Centre, home to a number of birds of prey, is also recommended. 
There is plenty on offer for activity seekers and outdoor enthusiasts too, with numerous routes for walking and cycling, leading along the River Deveron and up nearby hills which offer stunning views of the town and beyond. The Huntly Nordic and Outdoor Centre, Britain's only purpose-built all-weather facility for cross-country skiing and roller skiing, offers year-round activities and golfers can enjoy Huntly Golf Club's parkland course, which lies between the banks of the rivers Deveron and Bogie.
Credit: Luke Sayers
When it comes to food and drink, there are a number of Huntly based producers contributing significantly to Aberdeenshire's rich larder. A particular favourite is a visit to Dean's of Huntly, renowned for their Scottish shortbread products, where a window from their gift shop and bistro offers a glimpse into the factory and a view of the bakers at work.  And no visit to Huntly is complete without an ice cream from Rizza's of Huntly!
Huntly is also home to the Glendronanch Distillery, which has been creating the finest Scottish malts for over 200 years.  A wide selection of local and regional Scottish whiskies and other spirits can be found at the Whiskies of Scotland shop in the town centre.
The annual Huntly Hairst is a celebration of rural life which showcases the food and traditions of Aberdeenshire.  This free event, which takes place on the first weekend in September, includes an extended farmers market, demonstrations and competitions, including The World Stovies Championship, crafts, children's activities, and much more.
Whatever your reason for visiting, you will be warmly welcomed in Huntly!
Credit: Tracy Chalmers
For all you need to know about Huntly and to plan your visit, download the Experience Huntly app for free from the App Store or Google Play, or visit www.experiencehuntly.com
This year's Huntly Hairst takes place on Saturday 4th September 2021, see the website for the full programme of events, www.huntlyhairst.co.uk