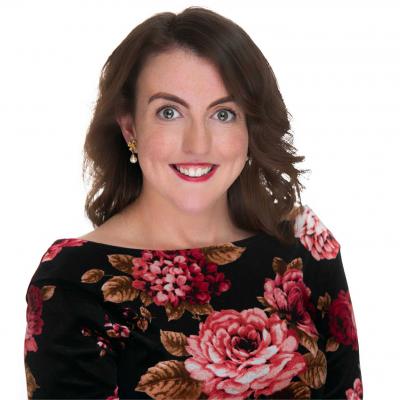 Highland Games in Aberdeen and Aberdeenshire in 2019
1 May 2019
No trip to Scotland is complete without experiencing our famous Highland Games. An integral part of Scottish culture - the Highland Games consist of traditional events including piping, highland dancing and tug-o-war. 10 Highland Games events take place in Aberdeen and Aberdeenshire over the summer. Here's what you've got to know:  
1. Cornhill Highland Games [Saturday, 1 June 2019]
Kick starting the Highland Games season in North-east Scotland is Cornhill Highland Games in Cornhill near Banff. As well as all of the traditional Highland Games activities, Cornhill's most unique event is the Knock Hill Race – an 8.5 mile road and hill race. 2018 also saw the introduction of a 10k race. Competitors can sign-up on the day to take part in these events.
https://www.instagram.com/p/BU9vRqUAd2j/
2. Oldmeldrum Sports & Highland Games [Saturday, 15 June 2019]
Oldmeldrum Sports were first held in 1930, almost 90 years later and the event is still going strong. Each year the annual event is officially opened by a celebrity or a local outstanding personality for the community. Previous attendees include Dons Legends from Aberdeen Football Club, television presenter and journalist Sarah Mack, Scottish comedian's The Krankies, actress Lesley Joseph and folk-music duo The Alexander Brothers.
https://www.instagram.com/p/BkFj9xzHswd/
3. Aberdeen Highland Games [Sunday, 16 June 2019]
A highlight on the city's summer calendar, Aberdeen Highland Games is currently offering a 25% discount on all tickets purchased by 31 May 2019. A day full of fun for the whole family with a funfair and free children's activities, live entertainment and even beer tent.
https://www.instagram.com/p/BV0LejUFlpt/
4. Drumtochty Highland Games [Saturday, 22 June 2019]
Drumtochty Highland Games is known as the 'friendliest Highland Games' in the area. Held in the grounds of the impressive Drumtochty Castle the event regularly welcomes top competitors and world records have even been broken here.
https://www.instagram.com/p/BvYQA9rHgdJ/
5. Braemar Junior Highland Games [Saturday, 13 July 2019]
Witness the future generation of the Scottish Highland Games competitors in action at Braemar Junior Highland Games. Children between the ages of 5 to 18 are given the opportunity to participate in the games. There will also be a family ceilidh in the Village Hall in the evening with live music from the Kinnaird Ceilidh Band.
https://www.instagram.com/p/BYjGqCHjHXo/
6. Stonehaven Highland Games [Sunday, 21 July 2019]
Stonehaven is an iconic tourist destination in itself but add in a Highland Games event and you've got a winning combo. For the past two years the event has held both a traditional Highland Games and also a Kids Mini Games.
https://www.instagram.com/p/BWmtjS4DpAa/
7. Aboyne Highland Games [Saturday, 3 August 2019]
Since becoming institutionalised in 1867, Aboyne has been held annually with the exception of the World Wars.  In 2017, HM Queen Elizabeth even attended the games to commemorate the 150th anniversary.
https://www.instagram.com/p/BmHirI7gJ2h/
8. Ballater Highland Games [Thursday, 8 August 2019]
Many famous athletes and champions have competed at Ballater Highland Games including two-time Highland Games World Champion, Matt Vincent. The games also host a fun 'Tilt the Bucket' event where competitors sit in a wheelbarrow with a long thin pole and their partner pushes the wheelbarrow. The aim of the game is to fit the pole through a hole under a bucket of water so that you can pass under the bucket without getting wet. Do you think you've got what it takes? You can sign up at the entries tent on the day. We suggest you take a change of clothes just in case.
https://www.instagram.com/p/BmRWm2HlZrE/?utm_source=ig_embed
9. Lonach Highland Games & Gathering [Saturday, 24 August 2019]
Lonach Highland Games & Gathering is arguably one of Scotland's most prestigious and renowned Highland Games. Famous faces are often spotted at the event including Billy Connolly, Sir Sean Connery, Robin Williams (who even took part in the Games' four-mile hill run event twice – see image below), Dame Judi Dench, Ewan McGregor, Steve Martin, Richard Madden, Anna Friel, Michael Parkinson and HM Queen Elizabeth II.
https://www.instagram.com/p/BFIGkO0NxfP/
10. Braemar Highland Gathering [Saturday, 7 September 2019]
Speaking of Highland Games events that HM Queen Elizabeth II has attended. We can't forget, last but not least, ending the Highland Games season on a high; Braemar Highland Gathering. Each year the event attracts over 15,000 visitors including the Royal Family to the village of Braemar in the heather clad Cairngorms National Park.
https://www.instagram.com/p/BnMlzDuFPQw/?utm_source=ig_embed
So now you've picked your event. Next step click here to find out 10 things you need to know about the Highland Games.