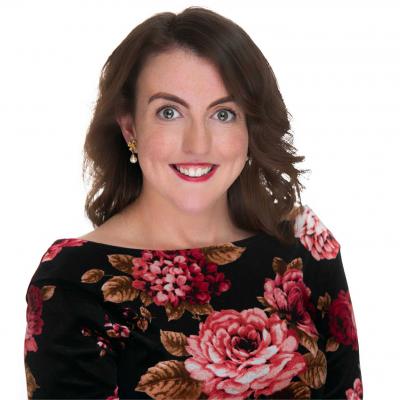 Halloween events in Aberdeen and Aberdeenshire
12 September 2019
It's scary how fast the year is flying past but on the bright side that means it's almost time for most frightening holiday of the year: Halloween. From horror houses to film screenings, family fun events with talking trees to ghost hunts at some of Scotland's most haunted castles,  there are lots of Halloween events to look forward to in Aberdeen and Aberdeenshire. Do you have what it takes?
1. Doricula [Select dates from 19 September – 19 October 2019]
Slains Castle is a haunting ruin by day, now imagine how spooky it will look at night time when local award-winning circus company Modo performs Doricula, a Doric take on the classic vampire story Dracula at the very place the author (Bram Stocker) was inspired to write it in the first place. This lively play for children features circus elements, fire and street theatre with atmospheric music.
2. CarnEVIL III [Select dates from 27 September – 2 November 2019]
Third time is a charm… CarnEVIL III is back to wreak havoc in Codonas at Aberdeen Beach with a terrifying haunted walk-through experience. There's horrors around every corner and creepy characters lurking throughout - are you brave enough?
With the CarnEVIL III wristband you will also gain access to unlimited adult rides and rides on the 'Super Dodgems' as well as 1 session of 'Zombie's Laser Tag and 1 round of Adventure Golf (either indoor or outdoor). For those attending on a Sunday you will also receive a free game of 10pin bowling.
3. Paranormal Torry: Ghost Hunt [4 October 2019]
Hidden Aberdeen Tours and local experienced paranormal investigators team up to bring you a brand new ghost hunt. Learn about the history of some of Torry's historic sites including St Fitticks Kirk, Torry Foreshore and Greyhope Bay with a mystical twist.
4. Castle Ghost Hunt Experience at Crathes Castle [11 October 2019] – SOLD OUT
It's been said that Crathes Castle is haunted by The Green Lady (you can learn more about the history behind the ghost here). Join the Scottish Ghost Nights team as they go on the hunt for the ghost with exclusive late-night access - this is a chance to see a whole different side to the castle.
5. Castle Ghost Hunt Experience at Drum Castle [12 October 2019] - SOLD OUT
In 2014, one of Drum Castle's resident ghosts was captured on camera. Will you be lucky enough to do the same as you join the Scottish Ghost Nights team on an exclusive tour?
6. Cluedo Murder Mystery Night  [12 October 2019]
A modern take on a classic 'Who done it?' game. Enjoy a 3-course meal and entertainment as you attempt to solve the riddle and unearth the murderer at Aberdeen Altens Hotel. Make a night of it and take advantage of the overnight stay package.
7. Ghosts of Gilcomston: Creepy Chronicles for Halloween [14 October 2019]
Join Hidden Aberdeen's director, Dr Fiona-Jane Brown for an evening of spooky stories at The Cult of Coffee. Learn about the Wizard Laird of Skene, Robbie Haa, Margaret Hamilton's deal with the Devil and the Green Lady of Fyvie.
8. Halloween at Haddo – The Magical Forest [23 – 25 October 2019] - SOLD OUT
Enjoy family fun in the enchanted country park at Haddo House. Take the torchlight trail through the eerie enchanted woods, a chance to meet a magical unicorn and some spookier characters. Children can also collect tokens along the way to exchange for a sweet treat.
9. Peterhead Prison Museum Halloween Tours [25-26, 28-31 October 2019]
Walking around a once notorious-prison is spooky at the best of times so imagine creeping around a prison in complete darkness while the "ghosts" come out to play. Can your nerves handle the suspense of what could be waiting around each corner?
Please note, this is a very popular event which has sold out in previous years extremely quickly. Tickets go on sale on 27 September 2019 at 10am via Eventbrite. Book promptly to avoid disappointment.
10. Sing a long Rocky Horror [26 October 2019]
Not necessarily a Halloween event as such as this classic film is fun all year round but I couldn't help but include it in this blog. Head along to the Tivoli Theatre where you will be treated to a free interactive props bag to enjoy during the film screening! Fancy dress is highly encouraged but not a requirement.
11. Halloween Harvest [27 October 2019]
Farming fun with a Halloween twist a scarecrow competition, Halloween themed activities station and a chance to pick your own pumpkin. Seasonal snacks including pumpkin burgers will be available too.
12. Artie's Halloween Singing Kettle [27 October 2019]
Sing-a-long with Singing Kettle favourites at this Halloween Special. Halloween costumes are encouraged at this family fun event!
13. Halloween Crochet: Hemp Pumpkins [28 October 2019]
Get creative this Halloween as you work on your crochet skills and create your own crochet pumpkin! Please note, basic crochet skills required.
14. Children's Ghost Stories at Waterstones [31 October 2019]
Head along to Waterstones to hear a selection of ghost stories for children aged 3 – 6 years old. This free event welcomes fancy dress.
15. The Haunting of Haddo House [1 November 2019] - SOLD OUT
Don't be fooled by the grandeur of your surroundings, Haddo House is no stranger to the supernatural. This is a place where locked attic doors shake violently and spirits threaten staff and chase them through the corridors. Haddo House is a place where fears are realised - do you have what it takes to roam through this elegant Georgian mansion?
Click here for more Halloween and Bonfire Night events in Aberdeen and Aberdeenshire.
To learn more about the paranormal side of Aberdeen and Aberdeenshire click here to read the blog on 20 haunted places in North-east Scotland.