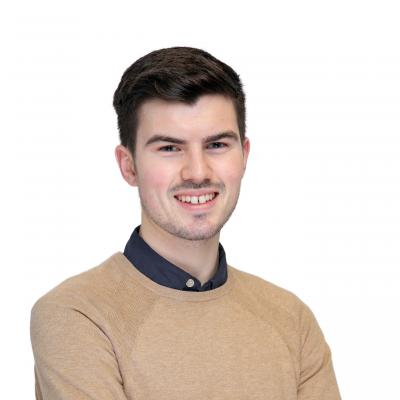 Gin tipples in Aberdeen and Aberdeenshire
7 June 2019
Calling all gin fans, this blog has your name all over it.
Esker, Lone Wolf, Twin River and Eenoo Gin (to name a few) are all distilled in North-east Scotland and you just need to walk into one of our bars to explore their distinct and exceptional flavours.
From a classic G&T to gin cocktails with a twist and tasting sessions to seeing gin being distilled, there's a bar and experience waiting for your taste buds here in Aberdeen and Aberdeenshire:
Romantic spots
Be romanced by a selection of local gins in the peaceful art-deco surroundings of Grape & Grain which has become a favoured spot since opening in 2017. With art deco interiors and an impressive grand piano to match, Grape & Grain certainly oozes grandeur and hosts regular gin tasting events. 
https://www.instagram.com/p/BjozZF_FpmK/
Gin gardens
If you're looking for fine-dining to accompany your gin, then a reservation at Eat on the Green is a must for a culinary experience worthy of the 2019 Micheline Guide. Here you'll explore over 50 local and global gins within the surroundings of a beautiful shabby chic floral paradise in the restaurants luxurious Gin Garden.
https://www.instagram.com/p/BjLOAFnh6fy/
Micro-distillery experiences
Visit the UK's top cocktail bar (as voted by Scottish Licensed Trade News) to not only be wowed by the cocktail flare of Orchid but by the taste of its very own Porters Gin.  Below the floorboards of the bar is the Porters micro-distillery where the gin is produced, and you can book to see the process in full swing.
https://www.instagram.com/p/BnF9zbmnHbn/
Craft gin
The craft beer range of BrewDog is growing every day, but the global beer producer has moved to craft spirits with its LoneWolf gin adding to the pack. Made in small batches this gin puts craftsmanship at the heart of its distilling process which you'll see on a tour of the BrewDog Brewery in Ellon. The batches are so small, you'll even see the gin being bottled, labelled and sealed by hand.
https://www.instagram.com/p/BPx5aZWg0Qn/

Tasting sessions
Enter the subterranean tavern of The Tippling House which sits below the hustle and bustle of Belmont Street (Aberdeen's hub of nightlife), for a showcase of drinks expertise and flavoursome food to pair. Aside from specialising in cocktails (the Flight of Fancy gin cocktail is delish), its gin Tasting Academy takes you on a taste tour of five gins where you'll learn of the colourful history of gin.
https://www.instagram.com/p/Bk-NlfMll_J/
Gin trees
Some say money doesn't grow on trees but expect the opposite at McGinty's Meal An' Ale with its McGINTrees. Not only does it look great on the Instagram feed, but it gives you the perfect opportunity to taste a range of Whitley Neil gins.
https://www.instagram.com/p/BwuW70qnH8H/
There's more to explore across Aberdeen and Aberdeenshire, visit our Gin Bars page to add more locations to your tasting list.