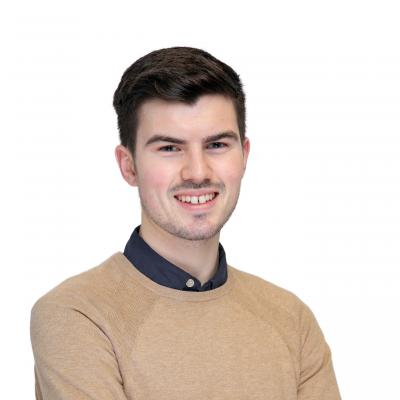 From cobbles to coast – my top six places to eat seafood
19 November 2018
As a child, a highlight of my summer holidays was a trip to the coastal town of Cullen for a day of exploring rockpools, building sandcastles and collecting shells.
A tradition for most families would be to end their trip with a towering cone of homemade Cullen ice cream, but for us the finale of our trip would be a hearty bowl of Cullen Skink.
With every sitting I was taken on a taste tour of the sea and it's no surprise to me that the home of the iconic soup now hosts its very own Cullen Skink world championships (taking place on Sunday 25 November at the Cullen Bay Hotel).  
The North-east is the prime location to experience quality seafood straight from the net with an extensive catalogue of restaurants bursting with flavour and passion for the cuisine. Here are just a handful of my top choices to experience seafood and of course Cullen Skink in Aberdeen and Aberdeenshire:
Just below the hustle and bustle of Union Street you'll find Moonfish nestled within Aberdeen's historic Merchant Quarter providing a menu bursting with innovation and twists on British classics. With colourful plates that are a delight for the eye and a menu that changes every six weeks, it is really no surprise that this seafood restaurant has featured in the 2018 and 2019 Michelin Guides.
https://www.instagram.com/p/Bo1IWF5HkQe/
Bistro Verde
A close by neighbour to Moonfish, Bistro Verde is just minutes down the cobbles in the heart of Aberdeen's Green. With a menu that is 100% seafood, family run Bistro Verde has continuously held its reputation of the being one of the finest seafood restaurants in the region. Make sure to get a window seat here, you'll be able to catch a glimpse of just some of the Painted Doors and NUART displays.
https://www.instagram.com/p/Bhw8LngF66I/
Found right at the mouth of Aberdeen's harbour in the medieval fishing quarter Footdee (pronounced Fittie by locals), Silver Darling combines fine dining and contemporary interiors. With glass panels that stretch from floor to ceiling, you are guaranteed a panoramic coastal backdrop to your meal and if timed right, you might catch a glimpse of diving dolphins or seals taking a rest on the bay.
https://www.instagram.com/p/BpZLzDrHxBM/
Currently holding the Cullen Skink champion title, the Cullen Bay Hotel is your place to try an award-winning bowl of Cullen Skink in front of a view of towering cliffs of the Cullen Coastline. This eatery oozes local pride from bespoke art work on its walls to a hand-crafted menu that changes with the seasons mirroring what's available at the time of year.
https://www.instagram.com/p/BniXDomHuV3/
The Marine Hotel
Boasting a location with a fantastic view of Stonehaven's marine there is no doubt that a calming view will accompany your meal. The Marine Hotel takes a holistic approach to create feel good food by combining drinks expertise to provide you with an ultimate pairing. If you are into your whisky, beer or gin – this place has your name all over it.
https://www.instagram.com/p/BpW9FSdnhox/
Bay Fish & Chips
In August the Bay Fish & Chip Shop, in Stonehaven, was noted as one of the best food experiences in the Lonely Planet "Ultimate Eat-list" and boy were they right! Using fish that's caught daily from the North Sea and ingredients sourced within a 50-mile radius, you are guaranteed an authentic seafood experience. Acting as the perfect pit-stop during a sight-seeing road trip, an order of the classic fish and chips is a must and best enjoyed sat looking onto the Stonehaven beach front. 
https://www.instagram.com/p/BopAqaIgKUs/
These are just some of my favourites but take a look at our from the surf page to pin down your favourite seafood eat.