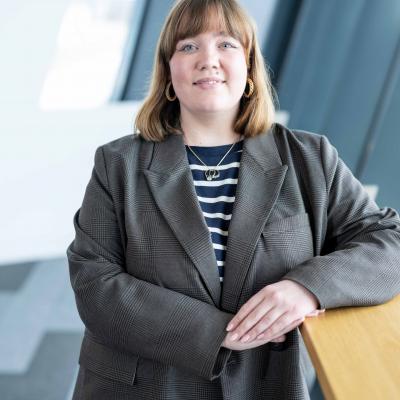 Four breathtaking beaches to visit in Aberdeenshire
1 September 2023
Renowned for our stunning, rugged coastline and picturesque beaches of golden sands, the region is a utopia for nature lovers, families, and walkers. With so many choices to explore each with its own unique charm and scenery, it's hard to narrow it down to favourites. But we've listed a few definitely worth a late summertime visit.
Let's delve in!
Aberdeen Beach
With its central location, right in the heart of the Granite City, you might be surprised to find golden sands as far as the eye can see at Aberdeen Beach! Boasting captivating sceneries from idyllic fishing villages filled with warming charm to Donmouth Nature Reserve, known for its vast array of wildlife, it truly makes for the perfect wander.
Why not grab a coffee from one of the many eateries along the promenade whilst you gaze across crashing waves? Make sure to keep your eyes peeled for known sightings of bottlenose dolphins!
Collieston Beach
Sheltered from the North Sea by its pier, Collieston Beach is nestled in the peaceful fishing village of Collieston. The natural harbour and breakwaters help shelter the beach from the wilder weather, whilst also creating calmer waters, perfect for families. It is known that along this stretch of coastline there are many coves and caves, once the haunt of smugglers, and now steeped in history and legends.
Make sure to indulge in a delicious ice cream at Smugglers Cone as you paddle your feet in the refreshing waters.
Newburgh Beach
Newburgh Beach is home to a playful and inquisitive seal colony, adored by all visitors. The sweeping beach offers breathtaking views of the Ythan Estuary and its sand dunes. Visitors can follow the stunning coastal path, which provides opportunities for birdwatching and exploration, perfect for photographers. The beach's blend of natural beauty and wildlife makes it a must-visit destination.
Please be responsible and respectful around our wildlife; keep a safe distance from any seals and keep all dogs on leads.
St. Cyrus Beach
With its towering volcanic cliffs, swathes of beautiful beach, breathtaking displays of wildflowers and an unbelievable variety of insects and birds, St. Cyrus Beach is one of the richest and most diverse nature reserves in Britain. Its unspoiled beauty and peaceful atmosphere make it a fantastic spot for those looking to connect with nature and the world around them. 
Aberdeenshire's coastline is a treasure trove of beautiful beaches, offering a unique glimpse into Scotland's natural wonders, why not plan a trip?
Get inspired for your adventures in the North-east via VisitAberdeenshire's other channels: