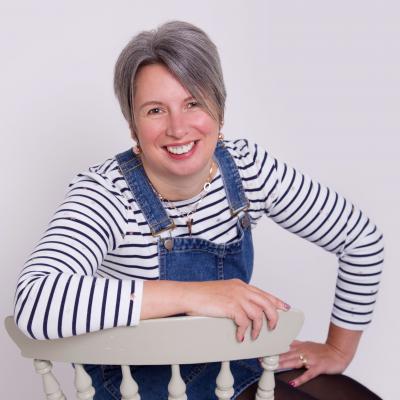 Foodie Quine recipe: Cranachan flapjacks with whisky icing drizzle
21 April 2020
Scottish Cranachan Flapjacks with Whisky Icing Drizzle bring together all the flavours of this traditional dessert in a bite sized oaty snack. The combination of both oats and oatmeal in this flapjack, combined with honey and raspberry jam create both a texture and flavour sensation.
Top them off with a drizzle of whisky icing - slàinte mhath!
Cranachan Flapjacks with Whisky Icing Drizzle
Makes 24
Ingredients
Flapjacks
150g Salted Butter
100g Golden Caster Sugar
3 Tbsp Honey
300g Hamlyns Scottish Porridge Oats
100g Hamlyns Pinhead Oatmeal
200g Raspberry Jam
Whisky Icing
50g Icing Sugar
1 Tbsp Whisky (or water for a teetotal version) 
Preheat your oven to 160c degrees and grease/line a 34cm x 20cm tray bake tin.
Melt together the butter, golden caster sugar and honey over a low heat in a good sized pan.
Once melted, stir in the porridge oats and oatmeal and mix until well combined.
Tip half of the flapjack mixture into the prepared tin and smooth down firmly with the back of a metal spoon.
Carefully spread the raspberry jam over the base flapjack - you may find this easier if you give it a good mix or warm it first. 
Sprinkle the remaining oat mixture over the jam and again firm down well. 
Bake for 20-25 minutes or until the edges are just beginning to turn golden.
Cut the cranachan flapjack into 24 squares whilst still warm, but leave them to fully cool in the tin.
To make the whisky icing sieve the icing sugar into a bowl, add the whisky and beat until smooth. The consistency should be that of double cream. 
Drizzle the whisky icing over the cranachan flapjacks using a disposable piping bag or spoon.
Once the icing has set recut the flapjacks and remove them from the baking tin.

Whilst Scotland is known for many great dishes and a fantastic natural larder I'm not sure if anything brings them all together quite like Cranachan does. This traditional dish combines honey, whisky, raspberries, oats and cream into a delicious dessert. I've used it as my inspiration for a twist on a flapjack made with traditional Hamlyns Oats and Oatmeal from their mill in Banffshire, the heart of Scotland's oat growing countryside. Raspberries are incorporated in jam form and Scottish heather honey binds the flapjack together. There's just a tablespoon of Whisky in the icing drizzle but if you'd prefer a teetotal version this can be substituted for water. Keeping with the North East corner of Scotland there are eight distilleries producing a range of whiskies in Aberdeenshire that you could incorporate in the drizzle or enjoy as a dram alongside this bake. Ardmore, Fettercairn, GlenDronach, Glen Garioch, Glenglassaugh, Knockdu, Royal Lochnagar and MacDuff.
Claire Jessiman is a full time Scottish freelance food, travel and lifestyle writer and influencer based in Aberdeenshire who has been blogging her Edible Scottish Adventures as Foodie Quine since 2012. A mum of two and wife of one, she is passionate about cooking from scratch, seasonality, food education and family-friendly recipes. She's always keen to seek out food specialties, markets and experiences whilst travelling in the UK and abroad and is eager to champion local farmers, suppliers and producers. A farmer's daughter from the Black Isle she has recently expanded her portfolio career into holiday rental of two beachfront luxury self-catering apartments in Stonehaven.
Foodie - foody [ˈfu:di] Someone greatly (even excessively) interested in the preparation and consumption of good food. Epicure, Gastronome, Gourmet, Bon Vivant 
Quine - quean (Scottish Doric dialect) a young woman, girl or daughter. A female person from Aberdeen/shire