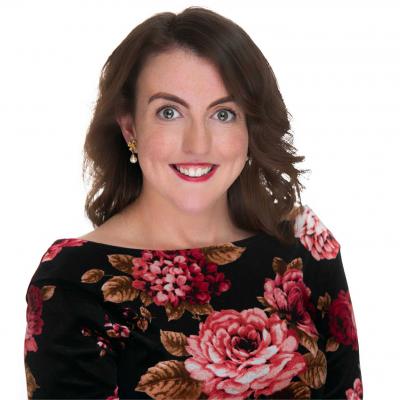 Follow in the footsteps of Queen Victoria in Aberdeenshire
24 May 2019
It's a matter of record that Queen Victoria fell deeply in love with what would become known as Royal Deeside (and the place where the current Queen is said to be at her happiest): "All seemed to breathe freedom and peace …" she wrote. It's a sentiment that echoes through the years and still rings true today. Follow in the footsteps of Queen Victoria on your journey along the Victorian Heritage Trail:
Day 1:
Drum Castle
Start your trip with a visit to one of Scotland's oldest tower houses at Drum Castle in Drumoak. Don't miss the exquisite chapel which was built in the 1500s and marvel at the Victorian fashion before wandering around the magnificent rose garden.
https://www.instagram.com/p/Bvi-P25nG28/
Royal Deeside Railway Station
Nearby you'll find the Royal Deeside Railway which once served generations of the Royal Family to transport them to Balmoral Castle. During the summer you can experience it for yourself with a wee jaunt that lasts roughly 15 – 20 minutes.  Enjoy lunch at the Milton of Crathes, an award-winning Victorian railway carriage tearoom.
https://www.instagram.com/p/Btg_Iojn5_q/
Crathes Castle
Spend your afternoon exploring the lavish Crathes Castle, a spot where Queen Victoria loved and frequently stayed. Learn about the haunting history behind the resident ghosts at Crathes Castle (the Green Lady and her infant child) which Queen Victoria is said to have seen herself!)
https://www.instagram.com/p/BxrQcKhHU58/
Finzean Estate
Enjoy a scrumptious meal at Finzean Farm Shop before taking a ramble through the Finzean Estate. The Farquharson family have lived here for over 400 years and Joseph Farquharson was a renowned Victorian landscape artist. Cosy up for the night with a stay at the charming on-site cottage, The Kennels.
https://www.instagram.com/p/Bxsi-m9HbwE/
Day 2:
Glen Tanar Estate
Start your day with a peaceful walk around the serene Glen Tanar Estate. Whether you fancy bagging a Munro as you hike Mount Keen (on the other side of the Munro you can visit an impressive stone sculpture, the Queen's Well which marks a visit from Queen Victoria in 1861), wildlife spotting on a land rover safari or admiring the gorgeous Victorian Boathouse and gardens there is plenty to keep you entertained at Glen Tanar.
https://www.instagram.com/p/BvhP3S_Dwiu/
Extra Victorian Trail Magic: Burn O Vat
Although the Burn O Vat in the Muir of Dinnet is not officially listed on the Victorian Heritage Trail it is said that Queen Victorian even scrambled into the granite cauldron too so now is your chance to follow in her footsteps.
https://www.instagram.com/p/BxctB7AJ4W1/
Cambus O May
Explore the lochans and woodlands as you walk through the winding trails through Scottish Pine Forests at Cambus O May. Take in the views of Deeside and the mountains beyond.
https://www.instagram.com/p/BZgJxthFfj7/
Ballater
A name synonymous with the majesty of Royal Deeside, Ballater is a picturesque Victorian village.  Ballater is known as 'Royal Warrant' town due to the number of Royal Warrants awarded to local businesses by the Royal Family. Enjoy a meal at the The Rothesay Rooms which HRH Prince Charles opened to help rejuvenate the area after floods in 2015. Check in to No 45 Guest House for a relaxing evening in front of the log fire.
Don't miss Ballater Victoria Week taking place from 3 – 11 August 2019. The full programme has yet to be announced but previous years have included ghost tours, ceilidhs, scarecrow competitions, films, fayres and storytelling. A fun day out for the whole family.
https://www.instagram.com/p/Bk7lyTmFl5o/
Day 3
Balmoral Estate
The British Royal Family have been visiting Aberdeenshire for over 100 years as their summer holiday destination of choice at Balmoral Castle. It was purchased by Prince Albert in 1852 as a gift for Queen Victoria, she famously called her holiday home "my dear paradise in the Highlands". It has been the Scottish holiday home of the Royal Family ever since.
https://www.instagram.com/p/BwWycbFnZrh/ 
Loch Muick
Loch Muick is a beautiful freshwater loch roughly 8km south of Braemar. The loch is a popular destination for locals and visitors alike due to its picturesque location and pleasant terrain.  On the western side of the loch you will find Glas-allt Shiel - a hunting lodge built for Queen Victoria in 1868. This lodge became her retreat after the death of Prince Albert. It is also known as Widow's House.
https://www.instagram.com/p/BxkmmNngBl-/
Royal Lochnagar Distillery
Royal Lochnagar Distillery originally opened as Lochnagar Distillery in 1845 by John Begg. Begg invited Queen Victoria and her family to visit the distillery in 1848. Two days after the visit, Begg was awarded a Royal Warrant and the distillery gained its name as we know today. 
https://www.instagram.com/p/BuKJE-MHN8o/
Day 4:
Braemar
Found in the heart of Royal Deeside, and in the Cairngorms National Park, Braemar is encircled by mountains, valleys and woodlands. This embracing village remains one of the area's most popular visitor spots.
https://www.instagram.com/p/BxfRxgIBJuZ/ 
Braemar Castle
Braemar Castle had a turbulent history connected to the Jacobites but it was also a spot where Queen Victoria visited in 1849 to attend the Braemar Gatherings which she continued to patron throughout her life and the Royal Family today still attends.
 https://www.instagram.com/p/Bxfhb-pBJrN/
Extra Victorian Trail Magic: The Fife Arms
Since The Fife Arms opened in late 2018 the hotel has raked up numerous awards and is a hotspot for those looking for quirky and luxurious accommodation – a winning combination. What you may not have realised though is that you can even come face to face with a waxwork of Queen Victoria in the library which is from Madame Tussauds. Enjoy dinner and an overnight stay as the perfect way to finish your journey on the Victorian Heritage Trail.
https://www.instagram.com/p/BwU2FYxhDJH/ 
To learn more about Royal connections in Aberdeen and Aberdeenshire click here.
* Extra Victorian Trail Magic are stops which are not included in the official Victorian Heritage Trail but have a connection to Queen Victoria.