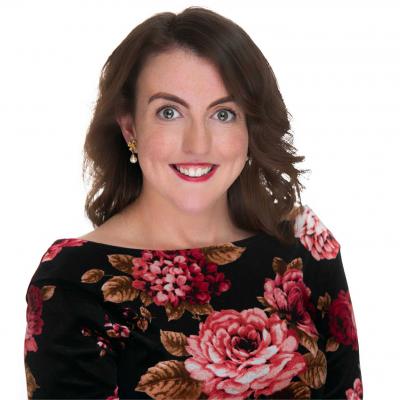 Follow in the footsteps of Mary, Queen of Scots in Aberdeen and Aberdeenshire
14 January 2019
In autumn 2018 we were shining the light on Netflix's Outlaw King (2018) as it told the story of Scottish legend, Robert the Bruce. This time we're raising the banner for a Queen as we celebrate the release of Mary, Queen of Scots (2018) on Friday, 18 January starring Saoirse Ronan as the titular character and Margot Robbie as Queen Elizabeth I.
We've been busy researching Mary, Queen of Scots and her ties to Aberdeen and Aberdeenshire, and now you can follow in the footsteps of one of the most famous Scottish monarchs:
Dunnottar Castle
Today Dunnottar Castle, in Stonehaven, is one of Scotland's most famous castles ruins thanks to its dramatic clifftop position, coastal views and historical significance. The castle has been immortalised on the big screen thanks to films such as Hamlet (1990) starring Mel Gibson and Victor Frankenstein (2015) starring James MacAvoy and Daniel Radcliffe. Back in 1562 Dunnottar Castle faced an altogether different status of famous face, a Royal.
During her first progress to the north of Scotland Mary Queen of Scots made her first visit to Dunnottar on 26 August 1562. The castle then would have been an entirely different sight to see than the one we know and love today, only the main L-plan keep and chapel would have been there. Mary travelled back to the castle several times between 1562 and 1564.
https://www.instagram.com/p/BrzxZL4nM_H/ 
Aberdeen
On 27 August 1562, Mary and The Earl of Huntly (take note of this name – he'll crop up again!) met in Aberdeen alongside Mary's half-brother the newly appointed Earl of Moray (an Earldom which belonged to the Earl of Huntly) and the Countess of Huntly. Mary and Huntly had a difficult relationship, when first arriving in Scotland she turned down his proposal of a Catholic rebellion. But this time causing further strain, was the Earl and Countess of Huntly's son, John Gordon, who was standing trial for gravely wounding a Lord in Edinburgh. He was ordered at the Tolbooth in Aberdeen to surrender himself "into ward" (enter himself as a prisoner) at Stirling Castle to which he reluctantly agreed but later broke this agreement. The Tolbooth Museum is now one of Aberdeen's oldest buildings and is open daily for tours.
During Mary's trip she visited The University of Aberdeen in Old Aberdeen which at the time had only 16 scholars. 450 years later, the University has almost 14,500 students and recently won the accolade of being named the '2019 Scottish University of the Year'.
https://www.instagram.com/p/BhwfxqOFSeY/ 
Huntly Castle
Mary accompanied The Earl of Huntly to visit his house at Strathbogie (now known as Huntly Castle) and during the trip the Earl pressed the Queen for his son's pardon which caused Mary to turn away before reaching the castle. The castle had been making all the preparations for her to hear mass and was said to be "fayer, beste furnishede of anye howse that I have seen in thys countrie" (according to Thomas Randolph, an English ambassador serving Elizabeth I of England, who was accompanying Mary). Instead, Mary went to stay Balquhain Castle.
https://www.instagram.com/p/BrdKoTLHVDY/
Balquhain Castle
Balquhain Castle in Inverurie was owned by the Leslie family and is now a scheduled monument. Mary also stayed at Balquhain castle the night before the Battle of Corrichie. Today, Balquhain Castle is a ruin that can be seen from public roads however it is within the lands of a farm so permission must be requested before visiting.
https://www.instagram.com/p/BZrJp8sjrSu/  
Battle of Corrichie
During Mary's journey to Inverness The Earl of Huntly plotted and schemed to find a way for his son, John Gordon, (even though he was already married) to marry Mary using force. After a failed attempt Huntly decided to capture Mary in Aberdeen, however The Earl of Moray (Mary's half brother) discovered the plot and marched on Huntly. The resulting conflict became known as the Battle of Corrichie, which took place on Meikle Tap hill near Banchory on 28 October 1562. Huntly's forces were defeated and Huntly suffered a stroke as the result. Huntly's body was taken from the battlefield and it even stood trial for treason.
John Gordon (Mary's potential husband had Huntly got his way) was captured at the battle and led through the streets of Aberdeen as a felon. He was found guilty of treason and sentenced to be beheaded in Aberdeen.
https://www.instagram.com/p/BX5nHdlhOn2/
Findlater Castle
Findlater Castle was passed to John Gordon in 1560 and when the rebellion against Mary rose in 1562, Mary's forces besieged the castle. When John Gordon was executed the castle returned to the Ogilvy family. At the beginning of the 1600s the Ogilvy family abandoned Findlater Castle and moved to Cullen House which was a more modern home. Findlater Castle today is an impressive ruin at the top of a 50ft cliff overlooking the coastline and is a great spot to capture dramatic shots of the ruin, found near Portsoy.
https://www.instagram.com/p/BguDz8AhPo_/
Esslemont Castle
Esslemont Castle today is a ruined tower house in Ellon on the A920. In 1564 (exact dates unknown), Mary stayed here during her campaign against the Early of Huntly and made Patrick Cheyne (the owner of the castle) the Baron of Esslemont. The castle was later destroyed in a dispute between the Cheynes and the Hays. Sections of wall were reused in building sites nearby, but The Gordon Arms crest is still visible on the exterior of the ruin today.
https://www.instagram.com/p/BiseSq_A-2H/
Blairs Museum
Blairs Museum in Aberdeen is home to a magnificent collection of paintings, church textiles, sacred silver and Jacobite memorabilia belonging to the Scottish Roman Catholic Church giving visitors a unique insight into Scotland's Catholic heritage. One of the highlights of the collection (and of particular interest to this blog) is a full-length memorial portrait of Mary Queen of Scots on the day of her execution on 8 February 1587. During the French Revolution this painting was hidden up a chimney to avoid it getting destroyed.
Strathdon
It is unknown how much or if any of this history will feature in the new Mary, Queen of Scots (2018) film but we do know that some of it was filmed in Strathdon in Upper Donside, Aberdeenshire (roughly 45 miles of Aberdeen city centre). The scene was filmed at Poldullie Bridge during which cows block the bridge and Mary gets ambushed. During filming, the fields at Bellabeg housed giant make-up tents, a canteen and horse stables. Some of the crew even stayed at the Sweetheart Cottage and relaxed after a long day's filming in the hot tub. Strathdon offers majestic scenery and a variety of wildlife. During the summer Strathdon hosts the Lonach Highland Gathering and Games, one of the most famous Highland Games in Scotland.
https://www.instagram.com/p/Bo4QYJ5lKR3/
Look out for these handsome fellas in the film.
For more information about what to do in Aberdeen and Aberdeenshire click here. Or to learn more about Aberdeen and Aberdeenshire's film famous locations click here.