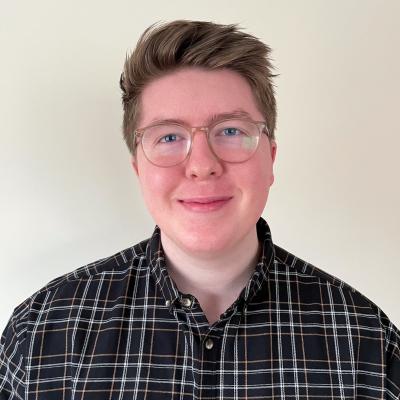 Five things to do on World Students' Day in Aberdeen
15 October 2021
Calling all students - it's your time to shine! 15 October marks World Students' Day - we know that you are all working hard on your studies, so why not take this day to reward yourself and visit one of these fantastic Aberdeen attractions.
Belmont Filmhouse
The Belmont Filmhouse is a three-screen independent cinema showing a curated selection of new cinema releases, cherished classics, family films, documentaries, animation and short films from around the world. The first film was shown on the premises in 1898, and still makes for a nice evening out today!
This attraction resides on Belmont Street, Aberdeen.
Revolucion de Cuba
A rum bar like no other, Revolucion de Cuba embraces the spirit of Cuba and brings it to life through their food, music and of course cocktails which are a hit for any night out! Did you know that mojitos and daiquiris originated from this island in the Caribbean Sea? Thank you Cuba!
This unique attraction will also give you a sample of the Cuban nightlife as live music and resident DJs provide the perfect soundtrack to your evening. You can even try your hand at salsa dancing, or relax in their tapas restaurant serving Latin-inspired food all day long.
Plan your trip to this Cuban bar experience here. 
Foodstory
Throughout the day, Foodstory are serving healthy, locally-sourced dishes to suit all dietary requirements, whilst also brewing tasty coffee sure to keep you awake when meeting those last-minute deadlines. Their meat-free menu has become very popular for all those interested in great-tasting food, as Foodstory serve up delicious dishes including their Mexican Buddha Bowl and Sourdough Focaccia Pizza!
Keep on the lookout for their regular events made to bring people together to have fun!
Find Foodstory here.
Donmouth Nature Reserve
Donmouth Local Nature Reserve* is a beach site in the historic Old Aberdeen part of the city, where the River Don meets the sea. This sandy setting is home to a range of birds and plants - and who could forget the Aberdonian seals who some lucky visitors might spot! Like Aberdeen Beach, this landmark will likely help you forget your University and College troubles!
Here's where to find Donmouth. 
*Please note there are potential dangers such as quicksand and dune erosion – the public should stick to the paths. Please be mindful not to disturb the habitats. 
Aberdeen Beach
Aberdeen Beach is a great place to go for a run or walk, or even to just get some fresh air and clear your head away from the stresses of student life. The scenic, golden sands are supported by an array of fantastic spots for food - why not grab a bite and take a stroll down the beloved esplanade to really blow off the cobwebs?
You can find Aberdeen Beach here.
We hope we were able to inspire you to try some new activities whilst studying in Aberdeen! You can find more inspiration here.