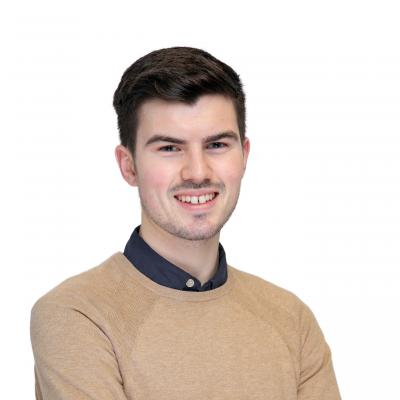 Explore royal connections in Aberdeenshire
29 April 2019
For more than 100 years Balmoral Castle in Royal Deeside has been the summer holiday home of the British Royal Family. Aberdeenshire's majestic countryside is now home to many ancient spots that are steeped in royal heritage.
Here are some of things you should do when you explore Aberdeenshire's royal connections:
Time travel at Balmoral Castle
Since its purchase in 1852, Balmoral Castle acts as a time capsule for royal history. This year is the 200th anniversary of Queen Victoria's birth and a special exhibition to mark the occasion has been created to illustrate her time at Balmoral Castle through of a collection of antiques and portraits.
https://www.instagram.com/ourscottishlife_/p/BtWIJGSD7Me/?igshid=ehlgz5rc943d
Discover majestic hideouts
Follow in the footsteps of Queen Victoria at the Muir of Dinnett Nature Reserve, a common stopping point on her travels to Balmoral Castle. Follow a path deep into the enchanting woodland of the Cairngorm National Park and enter Burn O'Vat, a cauldron like cave that acts as a serene escape from the outside world.
https://www.instagram.com/p/BX2_PEuBSXL/?igshid=1rx2kq2ftp3is
Visit a Royal Warrant town
You can visit the picturesque village of Ballater, found in the heart of the Cairngorms National Park, known as 'Royal Warrant' town. This is due to the number of awards to local businesses by members of the Royal Family to recognise their high standard.
https://www.instagram.com/p/BjuQkglgDu9/?igshid=1xtetbdunf9rx
Enjoy a Royal meal
Once the royal station of Ballater, The Carriage now stands as a unique visitor experience. Enjoy lunch, afternoon tea and dinner on the station platform with looks onto an original train carriage used by the Royal Family.
For a meal fit for a Prince - and the 2019 Michelin Guide - The Rothesay Rooms champions fresh and locally sourced produce in a traditional Scottish setting. Originally set up by the Prince's Foundation as an initiative to revive the community after Storm Frank destroyed the local area in 2015, The Rothesay Rooms has become a popular and award-winning dining experience.
https://www.instagram.com/ewanventers/p/BslsCBAnaDB/?igshid=bm1ff3gp4e5h
Make a lucky wish
While you make tracks towards the top of Mount Keen, discover the Queen's Well, an impressive stone sculpture which marks a visit from Queen Victoria in 1861. Many deem this a lucky spot and make a wish by coin toss as they take a break in majestic surroundings.
https://www.instagram.com/p/BWUvBztBmLf/?igshid=1o4re7cpaw3h3
Ride a royal railway
Travel like royalty on the Royal Deeside Railway line which once took the Royal Family from Aberdeen to Ballater between 1866 to 1966. Sit back and relax on a 20 minute steam train journey on a restored part of the line along the river Dee and if you get peckish, a delicious cream tea can be booked too.
https://www.instagram.com/p/BdVwyg6jyMC/?igshid=14o3q82xyssp0
Join a grand gathering
A key date in the Royal diary is an annual visit to the Braemar Gathering, an age-old sporting tradition dating back to 1832 and today still lures in thousands of visitors every September from all over the world.
Explore the history behind the gathering and its royal connections at the Braemar Highland Games Centre with photographs, traditional costumes and an impressive intricately painted ceiling in the Kaufmann Exhibition Hall.
https://www.instagram.com/p/BrNIm7hH8KJ/?igshid=1rnbiu40fwgwq
Meet Queen Victoria (well close enough)
All eyes have been on The Fife Arms following its opening by respected art dealers Hauser and Wirth. It's no surprise that art from all over the world fills the hotel including an original Picasso, a watercolour by Queen Victoria and even a Madame Tussauds wax work of her which sits peacefully in the library.
https://www.instagram.com/p/Bt84zPhnypJ/?igshid=cv1bcatp9te8
Have a Royal dram
Noted as one of the jewels in Royal Deeside, Royal Lochnagar Distillery takes its name from the nearby mountain, Lochnagar. The royal name was bestowed upon the distillery following its first distillery tour with Queen Victoria on the 12 September 1848 where she enjoyed a dram of mature Lochnagar highland single malt scotch whisky.
https://www.instagram.com/p/BaCxOXhnlW-/?utm_source=ig_web_copy_link
Visit filming locations
If a spot of set-seeing takes your fancy, there's plenty of royal filming locations to add to your list. Filming of the Oscar-winning The Queen starring Helen Mirren took place at Cluny Castle and Castle Fraser. Over at Cruden Bay, scenes for Netflix hit The Crown were shot at Slains Castle where Bram Stocker also took inspiration for Dracula's sinister lair.
https://www.instagram.com/p/Bv4jGx7FiXy/?utm_source=ig_web_copy_link
There's much more royal history to be explored, simply use MyABDN to start planning your trip to Aberdeen and Aberdeenshire.