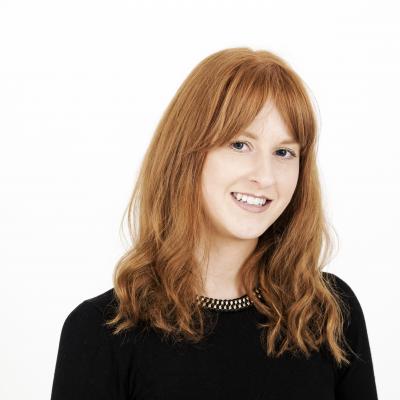 Experiences you've got to have in Aberdeen and Aberdeenshire this summer
3 April 2019
Those long refreshing days and light dreamy evenings mean that the chance to explore Aberdeen and Aberdeenshire in summer is near endless. From sampling famous ice cream, visiting fascinating castles and outstanding coastlines to venturing deep into the heart of the Cairngorms National Park and going on the road trip of a lifetime, here are just some of the experiences you've got to have in Aberdeen and Aberdeenshire this summer:
Sample world-famous local produce including prized Aberdeen Angus Beef, fresh seafood, whisky and even BrewDog. Try Mackie's ice cream this summer in its only parlour, found exactly 19.2 miles from the farm where it is lovingly made! You can even have one of the best foodie experiences in the world (according to Lonely Planet's Best in Travel) on the beach at Bay Fish & Chips.
https://www.instagram.com/p/BurZsVdnhv7/
With 165 miles of coastline surrounding Aberdeen and Aberdeenshire discover vast beaches (including a mile-long beach in the city) immense dunes or quaint coastal villages! National Geographic even called it "one of the word's top-rated coastlines". 
https://www.instagram.com/p/BlqJ1FCF-kh/ 
Those enchanting castles you thought only existed in movies? Take your pick of pretty pink, ancient, dramatic and even Royal castles right here in Aberdeenshire. In fact, Aberdeenshire has been home to 263 castles, and has Scotland's only castle trail. Many of our castles have inspired famous story tellers and even starred in films.
https://www.instagram.com/p/Bnx5CNrhTWW/
Queen Victoria called Balmoral Castle "my dear paradise in the Highlands" and it's the place where the current Queen is said to be at her happiest.  The British Royal Family have been holidaying in Royal Deeside for over 100 years meaning it's full of Royal heritage just waiting to be experienced.
https://www.instagram.com/p/BmI--GOHy2D/
Venture into the great outdoors
Get back to nature as you take on Aberdeenshire's great outdoors this summer. Take in the panoramic views of the Cairngorms National Park from the peak of a Scottish Munro. Feel the freedom the waves by kayak, surf board or paddle board. Or for something a little less adrenaline based, take in the city sights and coastal views by foot. 
https://www.instagram.com/p/Bmbe_F2AzNo/
Take a trip along coastal roads as you pass quaint fishing villages and sweeping sandy beaches. Or head along the scenic Snow Roads route through majestic Royal Deeside and the Cairngorms National Park. And if this all sounds right up your street then take the North East 250 route which takes in the whole region. 
https://www.instagram.com/p/BoMZHs8h3Lr/  
This summer experience ancient traditions at our famous Highland Games, including the Braemar Gathering attended by the Royal Family each year. It doesn't end there – there's festivals, West End shows, comedy, live music and foodie events too!
https://www.instagram.com/p/BoMhpwOlnSA/
This is just a taste of things you can experience this summer in Aberdeen and Aberdeenshire. For more information about what to see and do, just go to www.visitabdn.com/what-to-do.