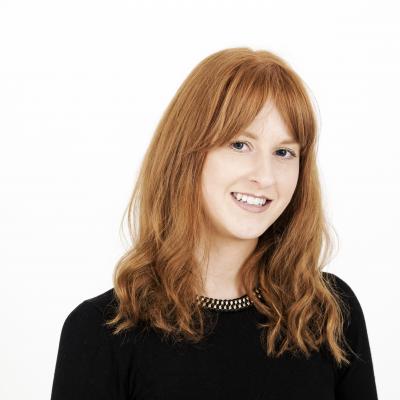 Experience Scotland in Aberdeen & Aberdeenshire
10 March 2019
Known as the soundtrack to Scotland, the bold chanter of the bagpipe is deep rooted in Scottish tradition and is no stranger here in Aberdeen and Aberdeenshire.
Bagpipes are just one of the many symbols of Scotland and when blended with historic sites, age-old traditions and unrivalled scenery, an authentic Scottish experience is waiting for your discovery here in North-east Scotland.
Immerse in traditional games
Be blown away by a sea of tartan as pipers and drummers march by in their hundreds at one of the many highland games  and traditional celebrations which populate the summer calendar.
Aboyne Highland games has been on the go for more than 140 years and brings in the crowds in their hundreds to be wowed by caber tosses and tug-o-war.
Another key celebration to see is the Braemar Gathering which has taken place since 1832 and still attracts members of the Royal Family eager to see age old Highland Games traditions. 
The great outdoors
Out in Aberdeenshire we boast towering hills, captivating forest walks and challenging Munros that showcase the untouched beauty of Scotland.
Loch Muick is where you'll be amazed by countryside views along with herds of red deer gathering for water and the rare capercaillie in their natural habitat. You just never know what you might find making every visit truly authentic.
Explore the winding paths through pine and ancient beech trees at Cambus O' May forest to see extensive views of mountains and countryside. This is an ideal place to get great pictures and if you pay enough attention to the skyline you might spot the rare golden eagle.
Not all areas can be reached by foot however. Take a guided safari tour through the heathered glens of Glen Tanar!    
Iconic castles
With 263 castles spread across the region – there is no doubt that Aberdeenshire is bursting with history and heritage. Castles that have been home to famous kings and queens, been the backdrop to brave battles and some, inspiration for iconic stories – there is certainly a lot to be learned.
From the castle ruins of Dunnottar set in its dramatic coastal clifftop above crashing waves to the holiday home of the Royal family at Balmoral castle, you can guarantee that there is plenty be explored.
Plan out your ultimate castle trail and walk in the footsteps of our ancestors who have played a vital part in creating the traditions which we live by today.
Explore coastal history
Aberdeen and Aberdeenshire are known for seafood and we are fortunate enough to have ancient fishing villages still intact and acting as a time capsule for those eager to delve into history.
First there's the fishing quarter of Footdee (pronounced Fittie by locals) filled with quirky cottages. Once you look past the colourful array of doors and garden displays you can imagine what this village was like back in Medieval times. 
Travel up North to the very edge of the Aberdeenshire boarder and you'll find Cullen, the home of Cullen Skink (just one of the iconic dishes in Scotland) which has grown in popularity worldwide since the 1890's. Close by is Portsoy with it's picturesque 17th century harbour that is home to a vibrant trademark traditional boat festival that welcomes over 16,000 people yearly to celebrate the towns fishing heritage, local foods and traditional folk music.
Sample a dram
Referred to as the "water of life", whisky bottles the true essence of Aberdeen and Aberdeenshire using barley from local fields, water from nearby burns and smoky peat to create an authentic malt measure. You'll find eight local distilleries here producing some of the best golden whisky that has even received critical acclaim worldwide.
Just 25 minutes outside Aberdeen in the small town of Old Meldrum, you'll find Glen Garioch Distillery. Take part in experiential distillery tours to explore the process from barley to bottle and discover the history behind the signature blend that dates back to 1797 – you can even bottle your own whisky!
Bars that specialise in whisky can be found in ample supply throughout Aberdeen and Aberdeenshire. Relax in one of the top 10 whisky bars in Scotland at Meldrum House's Cave Bar or pull up a bar stool in drinks cellar style surroundings at CASC to be met with an array of local whisky brands.
There's plenty to get stuck into to give you that true Scottish experience, create your own itinerary using My ABDN itinerary builder now.