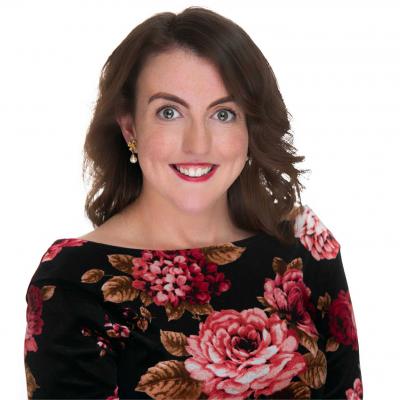 Delightful afternoon teas in Aberdeen and Aberdeenshire
13 August 2019
Whether you're out celebrating an occasion, catching up with friends or spoiling that special someone, an afternoon tea always fits the bill to set the tone right.
From cosy country manor houses to scenic spots next to rushing rivers and even in a royal railway station, there's a fitting afternoon tea stop in Aberdeen and Aberdeenshire to suit your taste and here are my top picks:
1. The Chester Hotel
Featuring on the Michelin Guide for 2019, it's no surprise that the afternoon tea at The Chester Hotel has been noted as one of the finest and most sophisticated in Aberdeen. With a towering cake stand loaded with finger sandwiches, quiches and not forgetting fresh cakes and perfect pasty treats, the selection also comes with its very own Chester blend loose leaf tea.
https://www.instagram.com/p/BvsBErfhQKf/ 
2. Saplinbrae Hotel
Experience an authentic taste of Aberdeenshire through an afternoon tea bursting with local fair at The Saplinbrae Hotel. With an afternoon tea featuring moreish treats (including a heavenly millionaire shortbread) all created in the kitchen where the beef and lamb from the its very own farm are also prepared for lunch and dinner – you can't get more local than that!
https://www.instagram.com/p/Bm6DPzjFmEQ/ 
3. Banchory Lodge
Relax on the banks of the River Dee at Banchory Lodge as you enjoy an afternoon tea while looking out over the tranquil waters of the river. Keep an eye out for its menus and canvases full of character with cartoons of local attractions like nearby Crathes Castle and our local celebrity Aberdeen Angus Beef.
https://www.instagram.com/p/BumfJQunphq/
4. Pittodrie House
After scaling the many peaks of Bennachie, a charming afternoon tea is waiting for you at MacDonald Pittodrie House to restore those energy levels. Literally on the doorstep of Bennachie, this four-star hotel is set within 2,400 acres of stunning countryside and inside the Drawing Room is the perfect spot for an afternoon tea within grand surroundings of portraits and antiques from its previous dwellers dating back to the 15th Century.
https://www.instagram.com/p/Bzq2gisDabq/ 
5. Netherdale House
For all you Downtown Abbey fans, this Georgian mansion house of Netherdale House is the perfect luxury stop for you. If you have a special occasion coming up, this exclusive use venue is an ideal fit with for an afternoon tea celebration packed with home bakes using local produce and secret family recipes (cue mystery music). Even more treats await if you stay overnight here with complimentary bedtime sweets and you can even arrange a picnic hamper to enjoy in the onsite walled garden.
https://www.instagram.com/p/ByLVymsHFGo/ 
6. The Carriage
Or how about dining on the railway platform of what once served the British Royal Family as they made their way to Balmoral Castle? Now a stunning visitor attraction, you can absorb the history of the railway while grabbing a bite to eat. The pretty tearoom here is super cute with floral patterned seating!
https://www.instagram.com/p/B05vU5DncGv/ 
If you're still hungry for more afternoon tea suggestions in Aberdeen and Aberdeenshire then head over to the afternoon tea page!