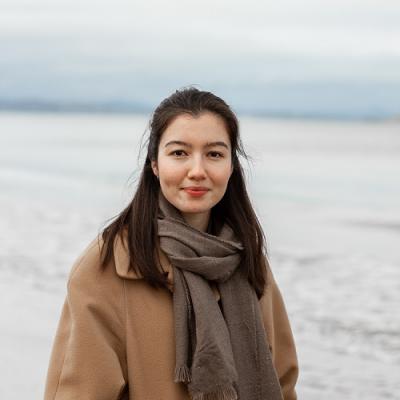 Day trip ideas in Aberdeen and Aberdeenshire
5 September 2019
I'm a self-proclaimed explorer, avid shutterbug and the person behind the Instagram account and blog @ExploringEdinburgh. After my recent trip to Aberdeen and Aberdeenshire, I was completely won over by what the North-east of Scotland has to offer and I've pulled together some top tips for a day trip or weekend getaway to Aberdeenshire:
Getting to Aberdeen
Aberdeen is very well connected with the rest of Scotland and the UK making it the ideal place for a day trip or weekend getaway. If you're travelling by public transport, you'll be spoilt for choice on ways to get to Aberdeen and Aberdeenshire. If you enjoy watching the scenic countryside and coastal views whizz past you, various trains will take you to Aberdeen from Edinburgh in roughly two and a half hours.
Another option is to hop on a bus, which takes around three hours and is a great option if you like to take more luggage with you. Aberdeen's bus and train stations are centrally located, proving very handy. Lastly, bring your own car or rent once you arrive, which will allow you to easily explore Aberdeenshire.
Arriving in Aberdeen
Whether you're planning a day trip or an extended weekend to Aberdeen and Aberdeenshire, a great place is exploring Aberdeen's vibrant city centre. You'll need plenty of energy for your day ahead, so grab a coffee to-go or stop for brunch at one of the many cafes dotted around the city centre. If you feel overwhelmed by the choice, my go to coffee stops are Foodstory and The Coffee House.
After your coffee or brunch, it's time to explore Aberdeen's city centre and admire the beautiful granite buildings as you stroll around the city. Be sure to visit Marischal College and Andy Scott's magnificent "Poised" leopard sculpture within Marischal Square.
A few ideas to add to your itinerary
1. Follow the Nuart Aberdeen street art trail
Street art might not be the first thing that comes to mind when you think of Aberdeen. However, over the past few years, Aberdeen has seen an influx of wonderful and talented street artists who have put their creative stamp on the city. With over 30 street art installations, from Jan Vormann's global Dispatchwork project which uses LEGO bricks to repair damaged walls to SMUG's large scale photo-realistic mural, we have to thank Nuart Aberdeen for taking this visual feast to the North-east of Scotland.
Pointer: There are over 35 installations dotted around the city centre so I'd recommend setting aside 1.5 hours for following the trail here.
2. Take in the sea-breeze at Footdee
Footdee (known as 'Fittie' to locals) is an absolute must when you visit. The quaint fishing village sits at the mouth of Aberdeen harbour and a short walk from the city centre. I would recommend aiming to get there just in time to have lunch or dinner as Footdee is home to the brilliant Michelin Guide restaurant The Silver Darling. I can't think of a better way to work off a delicious meal than a wander around the delightfully quirky homes within Footdee. Make sure to keep a close eye on the harbour front, it's a popular location for dolphin spotting.
Distance: It's about a 30-minute walk or a 5-minute drive from Aberdeen's bus and train station.
3. Walk down the cobbles of Old Aberdeen
Another lovely spot to visit just outside of Aberdeen's city centre is Old Aberdeen. As you walk down the cobbled lanes, you'll be surrounded by Old Aberdeen's fascinating architecture, and it won't be long until you fall for its charm.
The area is home to the University of Aberdeen which comprises of a mixture of beautiful old buildings such as King's College and the intriguing Turkish-style Powis Gates. If you fancy exploring a little further, a short walk through Old Aberdeen will bring you to Cruickshank Botanic Gardens and the impressive St. Machar's Cathedral. Also spend some time in the beautiful Seaton Park which leads to the Brig o' Balgownie which is famed for its ancient Gothic archway bridge and is said to have been built under the order of Robert the Bruce!
Distance: It's roughly a 40-minute walk or a 15-minute drive from Aberdeen's bus and train station. That might sound like quite a long walk, but having walked it myself, it didn't feel very far as there's lots to see along the way.
4. Explore Castle county
Outside the city, Aberdeenshire is known as castle county for good reason. Whether you prefer the excitement of exploring ruins, trying to guess the use of various rooms or roaming through decadent quarters filled with centuries of history and personality, the county has plenty to offer. If you're visiting Aberdeenshire for a day trip, there are a few castles, such as Drum Castle and Castle Fraser, which are a short drive from the city centre. However, I would personally recommend spending at least a weekend or longer if possible, to squeeze in as many castles as possible. There's even a castle trail you can follow.  
5. A royal tour of Ballater
Aberdeenshire has a rich history regarding the British Royal family, and if you're visiting Aberdeenshire for an extended weekend or longer, I'd highly recommend heading out to the Cairngorms and paying a visit to Ballater.
Ballater is an extremely quaint Victorian village, often known as 'the Royal Warrant town' because some shops display up to three Royal Warrants. These Royal Warrants have been awarded by members of the Royal family due to the high standard of produce and service found within.
Furthermore, Ballater was once home to the Royal station of Ballater which was the final stop on the Royal Deeside railway line. It has since been transformed by Prince Charles' charity work into a visitor centre, library and tearoom known as The Carriage (home to an original Royal carriage).
A visit to Balmoral Castle is a must while you're here, just be sure to check their opening times as the castle is still used as a holiday get-away for the Royal family.